Chelsea star claims he was 'disgusted' by Tottenham's Richarlison being racially abused on international duty
Pierre-Emerick Aubameyang was 'disgusted' by racial abuse towards Tottenham Hotspur forward Richarlison
Chelsea striker Pierre-Emerick Aubameyang was 'disgusted' by the racial abuse hurled towards Tottenham Hotspur attacker Richarlison last month.
The 25-year-old scored Brazil's second goal against Tunisia in their 5-1 victory over them in Paris last month. While the forward was celebrating his goal, a banana was thrown at him from the stands.
Speaking to the BBC (h/t Daily Mail), Aubameyang spoke of his disgust at the incident and emphasised the need to eradicate such incidents in the game.
"I was like, OK, how is it possible that [in] 2022 we can still see these type of things. I was disgusted. Sometimes people say, "oh, we are used to it", but no, we cannot. That is not normal. We have to remove it from the game. Hopefully as soon as possible. We will see."
The incident led to condemnation from various footballers and institutions and support poured in for the Brazilian international. It also overshadowed Richy's brilliant form in Brazil's colours in September, where he scored against Ghana and the Tunisians.
Aubameyang is no stranger to such a situation. The 33-year-old was also a victim of a similar incident back in 2018. A Tottenham fan had thrown a banana skin at the Gabon international while he used to play for Arsenal.
It is really sad to see that racism is a problem that still exists in this modern age. Nobody deserves to be treated in such an inhumane way. The authorities identified the culprit as one Averof Panteli and fined him £500 for the incident. He also received a four-year ban from football.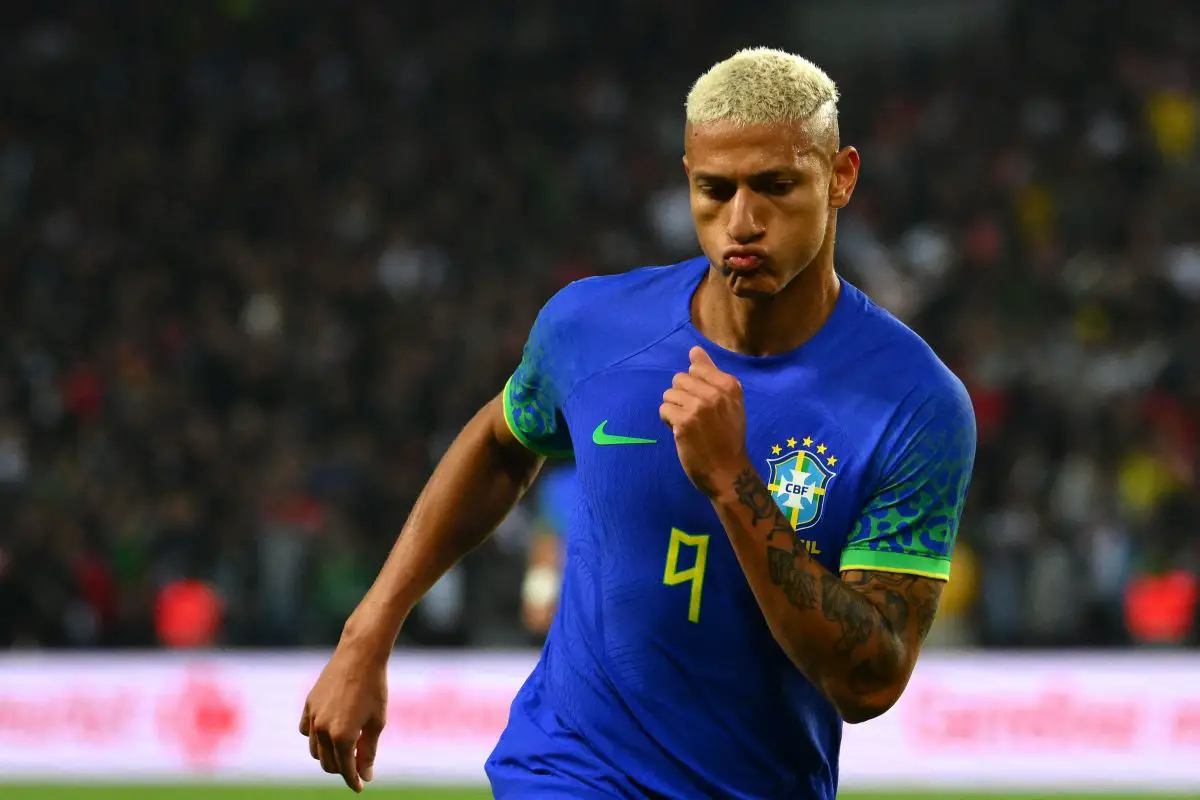 Richarlison joined Spurs this summer from Everton and has been in fine form. The forward is not yet a guaranteed starter, but he is putting in performances that could make him one very soon.
Such incidents should never happen-irrespective of the place. The authorities should do more to prevent recurrences – harsher fines, stricter bans, and even actual prison time could help in this regard.
More Tottenham News:
It is also good to see support from players of the opposition teams – in this case, Aubameyang. It's a timely reminder that in such issues that pervade society as a whole, there are no colours that divide us on the football pitch – be it of the skin or the jersey.