"I was very clear"- Antonio Conte takes another dig at VAR after Tottenham vs Sporting CP
Tottenham boss Antonio Conte sticks to his guns regarding VAR following Champions League frustration
According to Sky Sports, Tottenham Hotspur boss Antonio Conte has stuck to his guns regarding VAR following the UEFA Champions League clash against Sporting CP earlier in the week.
Harry Kane appeared to have won all three points for Tottenham in stoppage time only for his effort to be ruled out by VAR. Conte was visibly frustrated by the turn of fortunes and received a red card for his troubles.
The Italian remained undaunted and made clear his feelings post full-time. He labelled the decision to chalk off the goal as ridiculous before going on to outline the injustice meted out to his side. Given that Tottenham now go into the final matchday of the group stages with qualification far from guaranteed, Conte's reaction is understandable.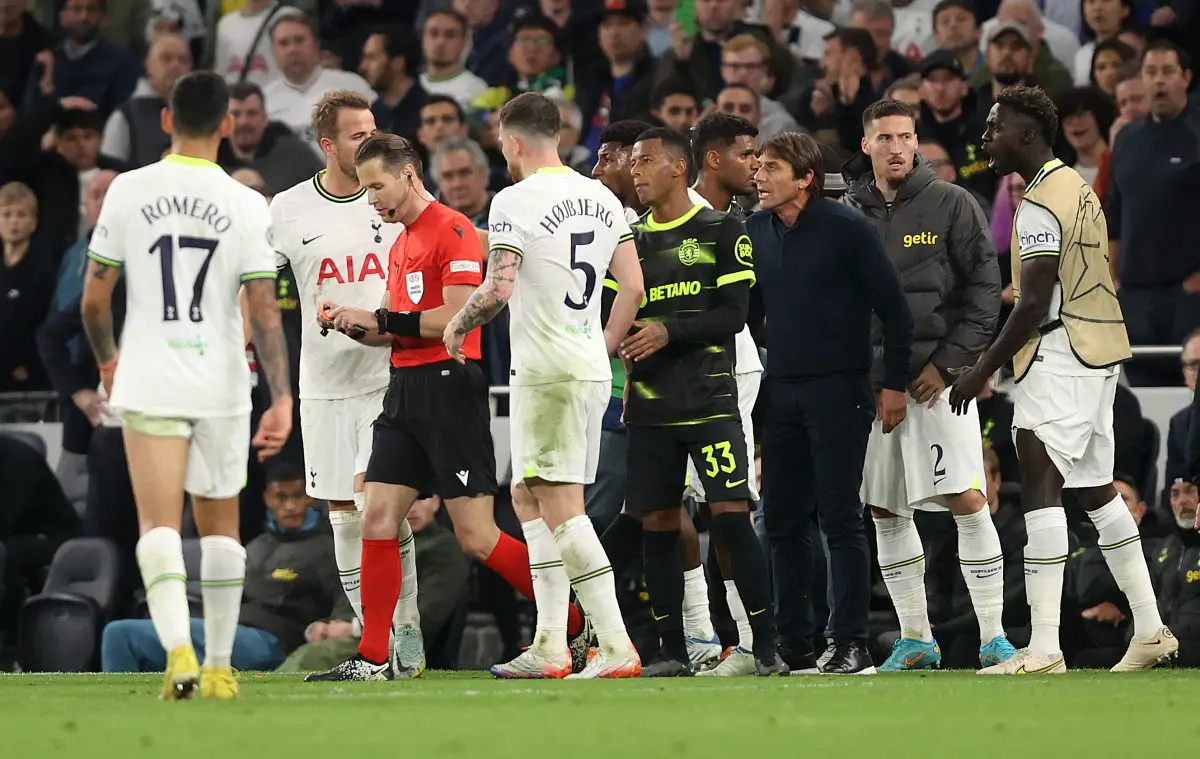 Speaking to the press ahead of the game against Bournemouth, it is clear that Conte's anger has not died down. In fact, he went on to further elucidate exactly what he thought of VAR.
Conte reiterates that he was not wrong to make his initial comments and continues to stand by them. UEFA have dished out a one game ban, but it has done little to stem Conte's feelings of outrage.
"I think I was very clear after the game what I said and I confirmed what I said. It's simple. My feeling about the situation is the same. I repeat that the decision was really wrong"
The Spurs boss is at a loss to explain how the use of technology can lead to such poor decision-making by the officials. With time and resources at their disposal, he expects officials to be competent and make the right calls.
"It's impossible to make a wrong decision with VAR. And to keep everyone waiting for five or six minutes means you have confusion in your mind."
Hopefully, Conte's frustrations do not spill onto the pitch later today when Spurs travel to the Vitality Stadium to take on Bournemouth. Given the poor couple of weeks we have had, Spurs cannot afford to lose their cool and fall further behind in the race for the Premier League title.
More Tottenham Hotspur News
The Italian is someone who wears his heart on his sleeve and is not afraid to speak his mind when needed. There is still much to play for this season and hopefully, we will now focus on the task at hand rather than regret what has happened in the past.