Tottenham could bring back Marcus Edwards
Tottenham have enjoyed a decent start to the English Premier League (EPL) season. They're currently sitting in fourth spot but their recent form has been inconsistent and that has led many fans to call for new recruits in January.
One of the players under discussion is Marcus Edwards – he used to play for Tottenham but the club sold him back in 2019.
Since then, Edwards has improved significantly, and in fact, scored against Tottenham in the Champions League at the end of October.
This guide will look at the possibility of Tottenham bringing back Marcus Edwards. We'll also look at his career with Spurs and how he's progressed since then.
Marcus Edwards and his Tottenham career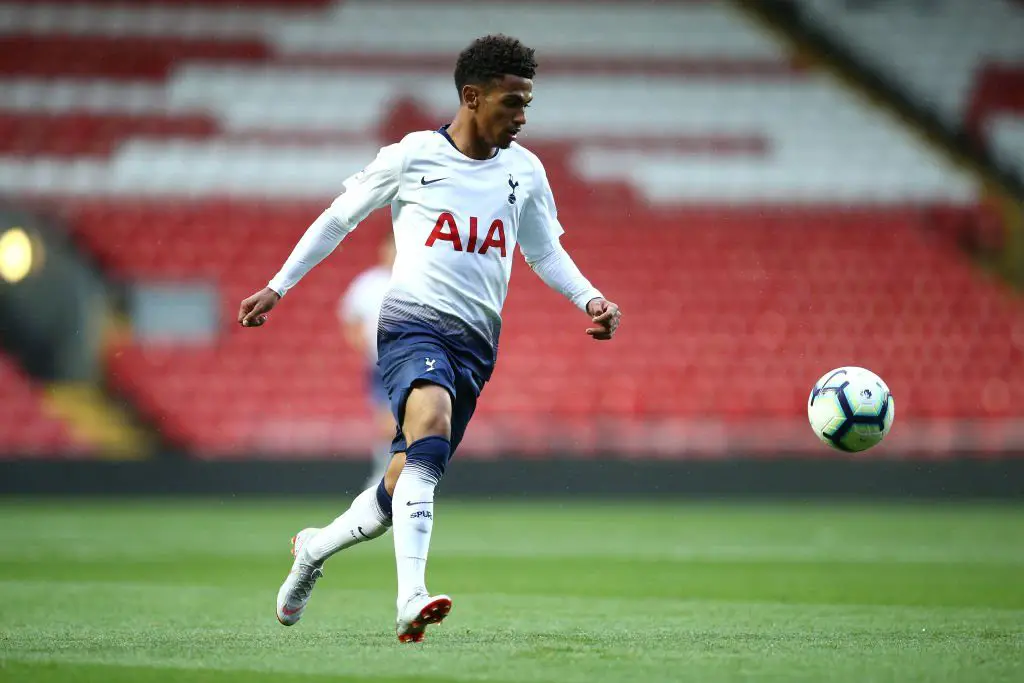 Marcus Edwards is a Tottenham local, born in Enfield, who joined their academy at the age of 8. He signed his first professional contract in 2016 but failed to make a senior appearance in that period, save as a substitute in the EFL Cup.
The winger, who can also play in attacking midfield, is diminutive in stature (standing at 5 feet 6 inches), but technically gifted, fast and unpredictable, which makes him a defender's nightmare. In fact, former Tottenham manager Mauricio Pochettino likened Edwards to Lionel Messi for his ability to beat opponents.
He made his debut for Spurs in September 2016, coming off the bench in the EFL Cup tie against Gillingham, where he almost scored. However, he suffered an injury a few weeks later, which slowed his progress. 
In a Tottenham shirt, Edwards never managed to make it onto the pitch again. In 2018, he was loaned to Norwich. That spell lasted four months and he played just once. 
However, a subsequent loan spell to Dutch club Excelsior saw his career enjoy something of a revival. He played a decent 25 times for the club, scoring two goals and assisting four. Despite finishing as the top player in the league with dribbles per game, Excelsior suffered relegation.
When Edwards returned to Tottenham, the decision was made to sell him.
Marcus Edwards in Portugal
Marcus Edwards got a move to the top-division Portuguese team Vitória de Guimarães in 2019 and there, his career began to flourish.
In three years with the club, he played over 69 times and scored 17 league goals, which is a good return for a young player in a new and foreign league, particularly a competitive one such as the Portuguese Primeira Liga.
He scored his first goal for the club in October 2019 against Tottenham's bitter rivals, Arsenal. So impressive were his performances that Vitória tied him down to a long-term contract, with a release clause of 50 million euros.
Despite that, Vitória sold Edwards to fellow Portuguese team Sporting CP in January 2022 for a fee of around 7 million euros. 
Since then, he's only gotten better and better. In just under a year, he has played 34 times, scored 10 goals (including a stoppage-time winner against Vitória) and provided nine assists.
His impressive performances have even led some commentators and pundits to call for him to be included in England's 2022 World Cup squad. While that might be a step too far for the youngster from London, it has persuaded Tottenham to consider swooping for their former player.
It has also encouraged a few betting fans to place a wager on whether or not Tottenham will make a move and re-sign him. Depending on how the World Cup goes, with injuries and the like, the odds of that happening could either increase or decrease in the next few months.
How much will he cost?
It's unclear how much Marcus Edwards will cost Tottenham. He currently has a release clause in his contract of about £52m and it's unlikely that Spurs will go anywhere near that figure.
According to Transfermarkt, a website that tracks the value of football players, he's worth around £25m, which is far more than what Sporting paid for him.
However, what could bode well for Tottenham is that they may have a 50% sell-on fee in the player's contract, which could help them re-sign him on the cheap.
The issue with that, however, is that the clause may not have carried over from the deal between Tottenham and Vitória. Despite that, Sporting may look to cash in on an in-form player, especially one who has spoken of his desire to return to England to take his career to another level.