"I don't think"- Tottenham's Cristian Romero told he could have done better to prevent Saudi Arabia goal vs Argentina
International: David Connolly believes Cristian Romero could have done better to prevent opening goal for Saudi Arabia vs Argentina
Saudi Arabia produced one of the biggest shocks of the FIFA World Cup when they defeated Argentina 2-1 in the first group-stage game of Group C.
Lionel Messi gave his side the lead after he converted his penalty in the 10th minute. The South American side were favourites to win and it looked that way too.
However, the Saudi Arabians had different plans. They scored twice in five minutes in the second half to walk away with a historic win for their country on the biggest stage in football.
While the entire Argentina team were below par, Tottenham Hotspur defender Cristian Romero has come under huge criticism for his role in the first goal for the opposition. Saleh Alshehri made some space in the box and shot past Martinez to score in the 48th minute.
The ex-Atalanta man was also part of an indecisive backline that did not clear the ball well, leading up to Salem Aldawsari's goal five minutes later. Speaking on talkSPORT commentary, former Republic of Ireland striker David Connolly believes that the 24-year-old could have done better to prevent the goal.
"Well that was maybe a nod to Romero's foot work when he was faced up with Aldawsari. He didn't quite move his feet quickly enough I don't think, he could've done a bit better with the goal."
Romero was ultimately taken off in the 59th minute and replaced by Manchester United centre-back Lisandro Martinez. While the blame has come towards the Spurs defender, it will be wise to remember that the centre-back was injured prior to the tournament in October.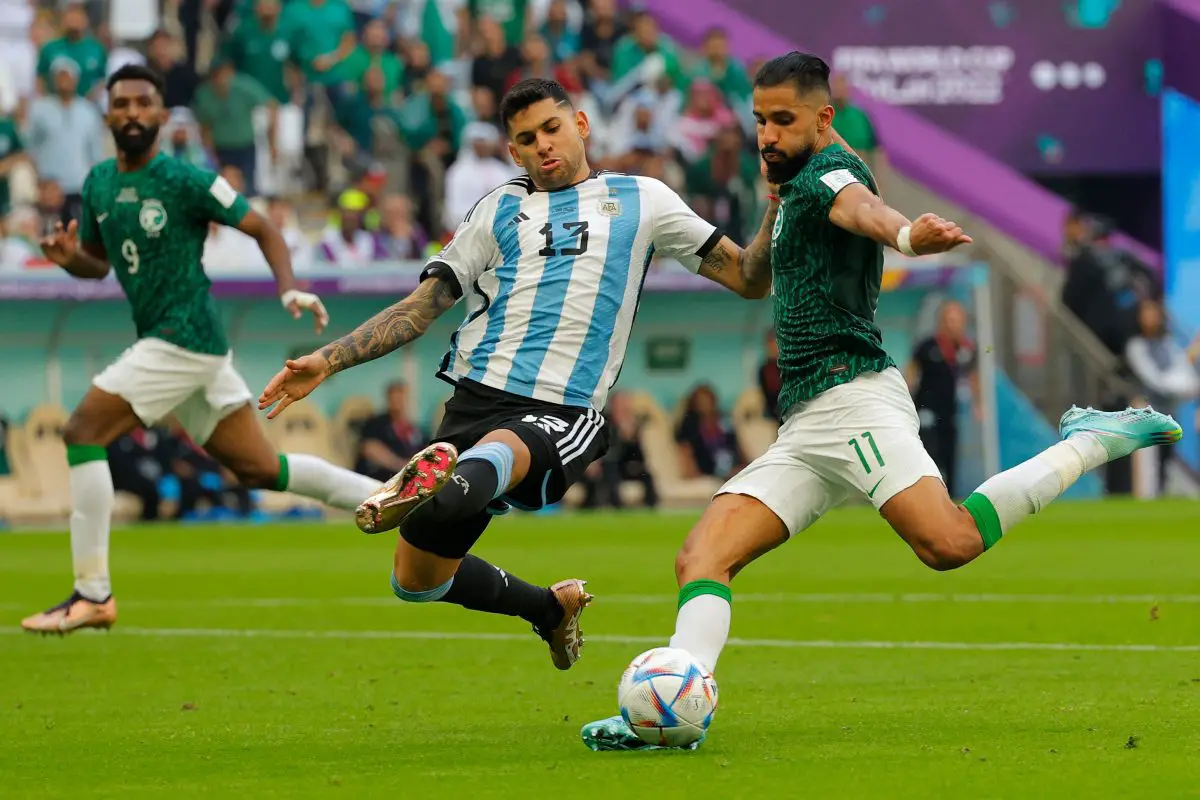 The 24-year-old was struggling with a hamstring injury and did not feature in the last five games for Spurs in all competitions. While he looked fit against Saudi, perhaps being out of action for the last few weeks impacted his form.
Manager Lionel Scaloni hooked him off perhaps for that reason. Martinez came on for the former Juventus defender but didn't look comfortable in defence himself.
More Tottenham Hotspur News
Argentina will now face Mexico for their next game this Saturday (November 26). It remains to be seen if the Spurs defender starts the game for Lionel Scaloni's side.