"Jesus on the bench, Firmino is at home"- Pundit says Tottenham's Richarlison proved why he is Brazil's main striker
Micah Richards says Tottenham striker Richarlison proved why he is Brazil's number nine
Speaking in BBC's coverage of the clash between Brazil and Serbia as quoted by Football. London, Micah Richards says Richarlison proved yesterday why he is Brazil's preferred striker option ahead of Gabriel Jesus and Roberto Firmino.
Brazil opened their World Cup campaign with an emphatic 2-0 win over Serbia, turning on the style in Qatar. After a 0-0 scoreline going into halftime, one would have been forgiven for thinking that it was one of those nights for Tite's side.
However, Richarlison had other plans. The Tottenham striker scored a couple of brilliant goals to give his side the 2-0 win over the Serbians. The first goal was nothing spectacular, but Richy got to show his poacher instincts.
The second one though is a goal that cannot be described in words. What Richarlison did to score that particular goal was simply a moment of genius from the former Evertonian striker and he deserves all the plaudits.
It was an excellent low cross from Vinicius Jr. from the left flank but then, Richarlison took over. The Tottenham man flicked the ball up in the air and scored an unbelievable acrobatic overhead goal that left the Serbian goalie baffled.
Speaking about the goal and Richy's performance in general, here is what Micah Richards had to say.
"Richarlison, you know who was marmite at times, but today he really showed us why he is Brazil's No.9. You've got the likes of Jesus on the bench, Firmino is at home, he's not even here, and he [Richarlison] showed today why he is No.9."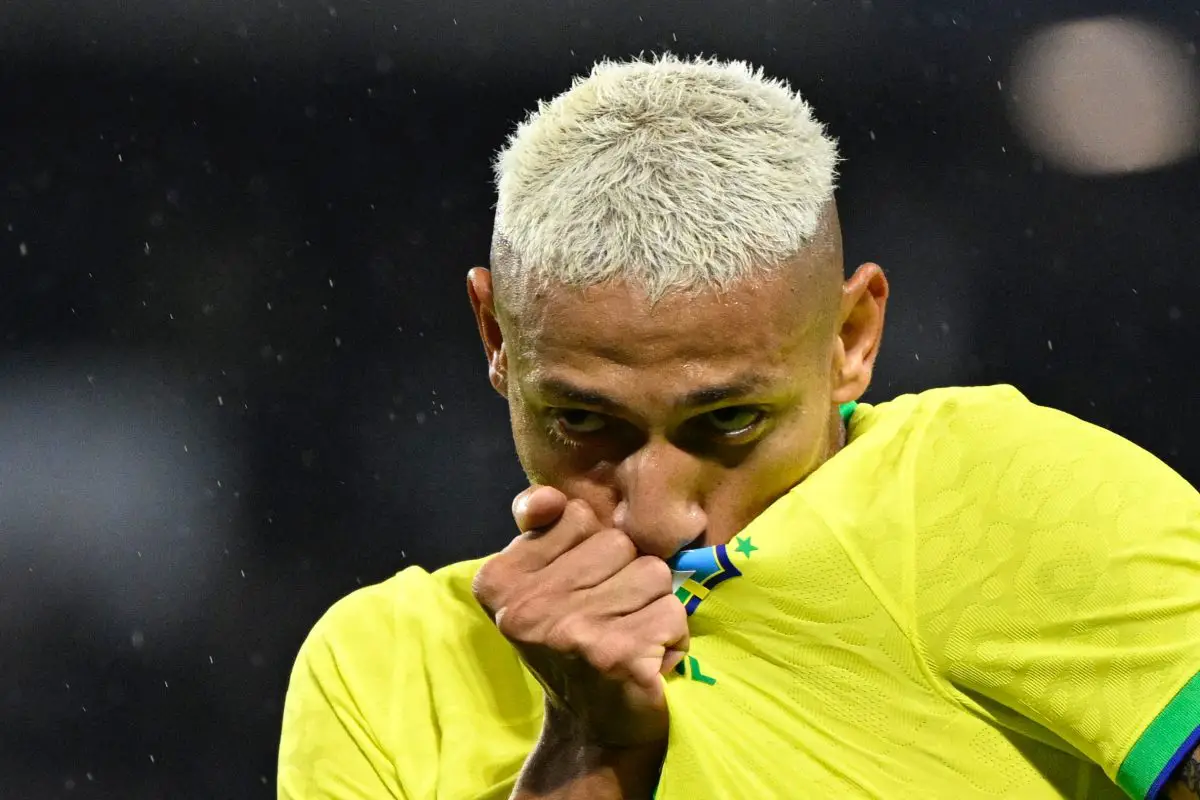 Surprisingly, the new Tottenham signing is yet to score for Spurs in the Premier League this season but to be fair to him, if not for his injury that kept him out for a significant while, the goal would have come.
Brazil were already looking like the strongest contenders to lift the World Cup and that feeling is only increasing when you realise that a fit and firing Richarlison can make the Seleção look even more dangerous.
More Tottenham Hotspur News
It's great as a Tottenham fan to see Richarlison do well at the World Cup. There will always be noise from Arsenal fans to see Jesus start ahead of him, and Liverpool fans may feel the same about Firmino – who isn't at the World Cup – but Richarlison has done absolutely nothing to warrant being replaced from the starting XI.