Rodrigo Bentancur picks only one Tottenham teammate in his World Cup XI
Tottenham Hotspur midfielder Rodrigo Bentancur selects only Pierre-Emile Hojbjerg to play in World Cup XI
In a rather surprising team selection, Tottenham Hotspur midfielder Rodrigo Bentancur has selected only Pierre-Emile Hojbjerg to start in his World Cup XI.
Tasked by SPURSPLAY (h/t Football. London) to make a starting eleven with only one player from one nation, the 25-year-old had a host of top talents to choose from.
He started Real Madrid keeper Thibaut Courtois over France and teammate Hugo Lloris in goal. The midfielder opted for a defensive partnership of Matthijs de Ligt and Ruben Dias.
The most surprising selection came when he chose Trent Alexander-Arnold in the right-back position, meaning Harry Kane was no longer an option left to be selected. Spain left-back Jordi Alba completed the backline.
For his midfield, he chose N'Golo Kante and Hojbjerg. There is no surprise there as the two have formed a formidable partnership for us in the middle of the park this season.
"He's my partner here in the club, I think he is also in a great moment. He is a great midfielder, both for attacking and defending, so I choose him on the right."
Lionel Messi was given a free role ahead of the midfielders, with countryman Federico Valverde and Neymar on the wings. Then the midfielder produced another shock in selection for his striker.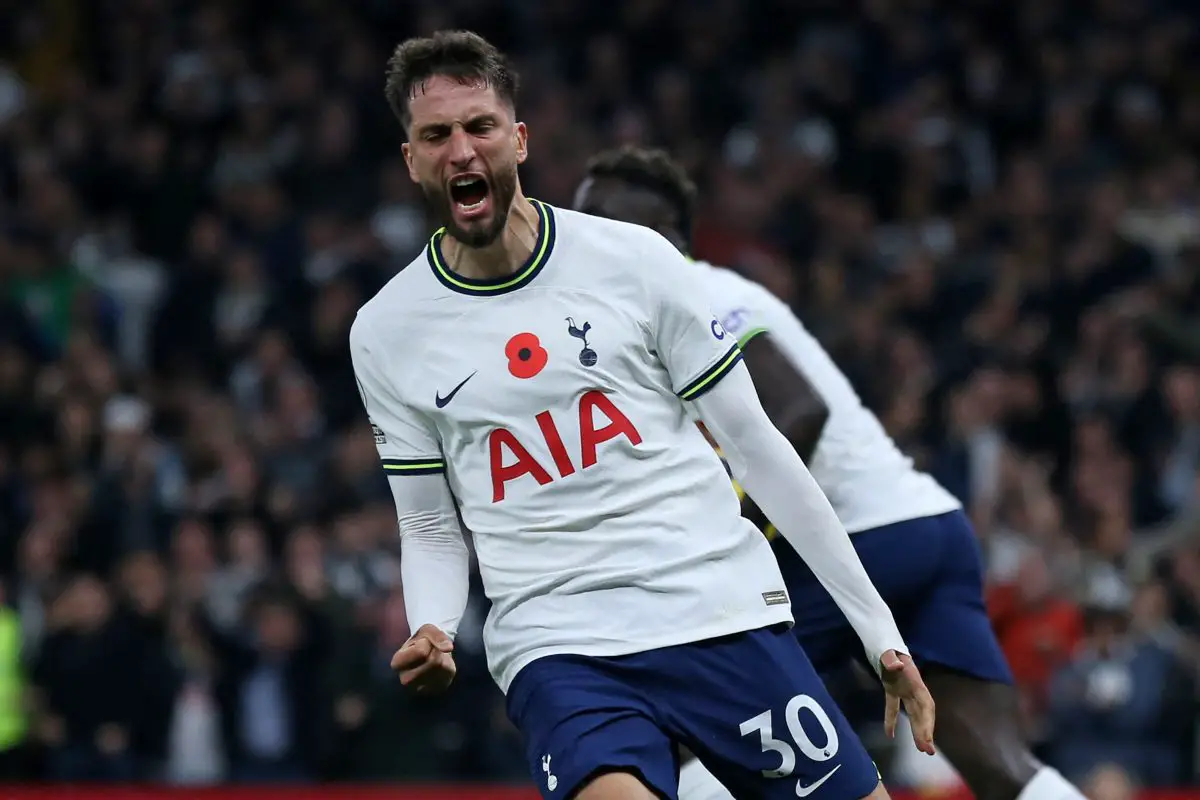 Bentancur picked Chelsea and Germany international Kai Havertz to lead his line, over teammate Son Hueing-min. This is seriously some team that the 25-year-old has selected.
It also doesn't come as a surprise that Hojbjerg was in the former Juventus man's team. The two have been sureshot selections in Conte's starting XI in recent months, with the former Bayern Munich midfielder revealing back in April that he formed a 'quick understanding' with Bentancur.
The midfielder is also currently in Qatar for the World Cup. He played the full 90 minutes against South Korea for their opener which ended in a goalless draw.
More Tottenham Hotspur News
While it is some team that the midfielder has chosen, it will be better if his teammates don't find out or they would like to have a chat with him, especially Kane and Son.