"That will be the reason"- Tottenham told reason for Richarlison worry after 2022 FIFA World Cup
Tottenham Hotspur told reason to worry if Richarlison plays well at Qatar World Cup
Tottenham Hotspur manager Antonio Conte has been told that Richarlison's 2022 Qatar World Cup performances could create an issue where he starts to demand playing as a centre-forward.
The Brazil international signed for us this summer from Everton for a fee of 60million Pounds. Since then, he has been an important presence in our attack in terms of increasing competition and quality in the team.
He has been one of the reasons why Dejan Kulusevski isn't a pinned starter down the right-hand side anymore. Richy impressed for Brazil in September when he scored two in two for his nation.
He continued that streak at the 2022 FIFA World Cup. Richarlison netted twice for the Selecao Canarinho in their 2-0 group-stage win against Serbia.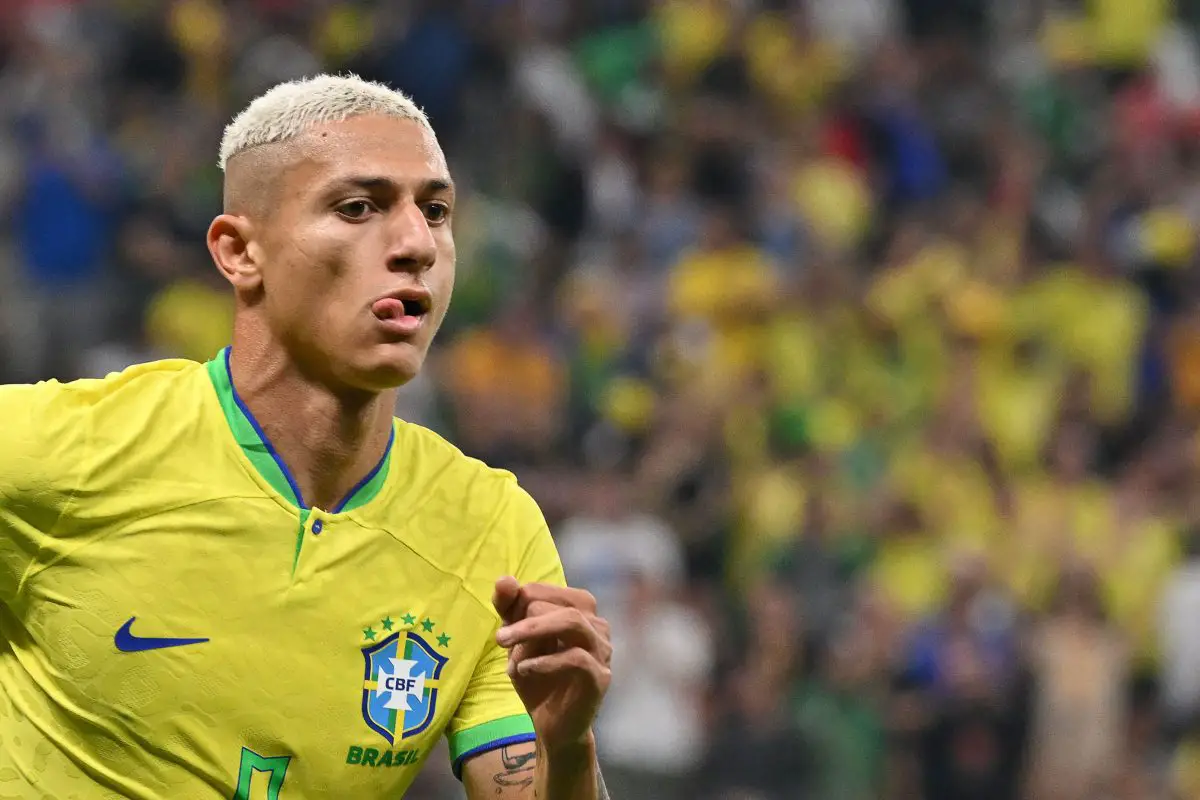 Not long after the match, former Spurs goalkeeper Paul Robinson told Football Insider (h/t the Express):
"If you perform for your country, top clubs will be looking at you. That will be the case with Richarlison if he continues to score throughout the tournament."
He says that there isn't a worry about him leaving as he just joined Tottenham this summer and is on a contract that expires in the summer of 2027 (Transfermarkt). But he could demand that he plays as a striker, as he does for Brazil, according to Robinson.
"He has only just got to Spurs so I don't think there's any worry about him leaving anytime soon. If he wants to play as a striker moving forward, as he does with Brazil, then that might because an issue."
"Spurs bought him as a wide attacker who can fill in for [Harry] Kane if and when needed. If Kane is fit he plays. It is as simple as that. Richarlison's role at Spurs will be as a wide man predominantly."
Robinson makes sense here. Being Brazil's main man up top – ahead of players like Roberto Firmino and Arsenal's Gabriel Jesus – is no small feat and could lead Richy to demand a role in the Spurs side that he wants to play in.
It's not clear where he would want to play in Conte's XI if given full freedom over that choice. But it could certainly become an issue if he wants to play as a number 9 and Harry Kane stays at the club.
More Tottenham News:
The England international is our undisputed choice for the position. So, either Conte would have to field two up top with Richy and Kane playing in a strike partnership, or, he could have to prepare for a difficult conversation with Ricahrlison – in case the aforementioned situation arises.