"Around the dressing room"- Tottenham Hotspur sent clear message on what to do with Tanguy Ndombele
Tottenham Hotspur sent clear message on what to do on-loan Napoli midfielder Tanguy Ndombele
Former Tottenham Hotspur and England goalkeeper Paul Robinson has advised Spurs to cut their losses and forget about Tanguy Ndombele, who is playing on loan at Napoli this season.
The French midfielder arrived at the club in the summer of 2019 when Spurs agreed to pay 55million Pounds in transfer fees. Three and a half years on, it has seemed like a big waste of money.
Ndombele was loaned to Lyon in January for half a season. He was then shipped off to Napoli this summer on an initial loan deal with an option to buy for 25million Pounds.
That is a deal which Robinson believes Spurs would be lucky to get if it materialises. Speaking exclusively to Football Insider, he said:
"You do not want him in and around the dressing room, especially if he is not going to be playing regularly. The manager quite clearly doesn't fancy him. Sadly, Ndombele has never reached the level we expected. He has only had fits and starts."
"His attitude hasn't been right. It is one of those where you cut your losses and forget about it. They were never going to get anywhere near what they paid for him. If you get half of that you take it. That is what is best for the club in the long-term."
It is indeed clear that manager Antonio Conte doesn't fancy him, having let him leave on loan twice in consecutive transfer windows. The buy option in his contract clearly means Spurs don't mind losing him in the long run as well.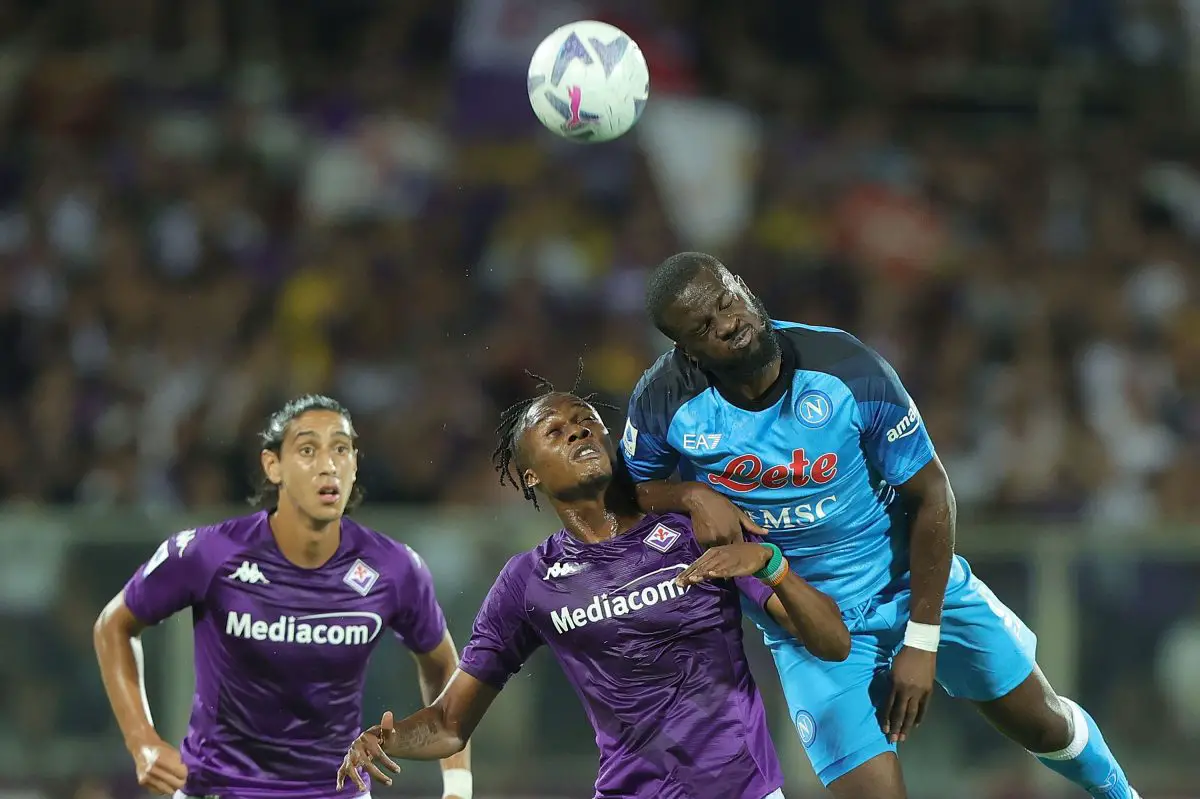 He has started in just 62 games for us across all competitions since joining us. Over time, managers such as Jose Mourinho, Nuno Espirito Santo, and now Conte, haven't fancied him in their starting XI on a consistent basis.
It can indeed be treated as a poor financial decision and one we should cut our losses with and get on. It's best to look beyond Ndombele now – he has had more than enough chances to get his career on the right track at Spurs.
More Tottenham News:
Currently, the Frenchman has played 18 matches across competitions this season for a Napoli team that leads the Serie A table comfortably after 15 gameweeks. Hopefully, he helps them lift the Scudetto and leaves them with no option but to purchase him permanently.