"Modern and complete"- Carlo Ancelotti praises Tottenham star on Real Madrid's radar
Transfer News: Carlo Ancelotti praises Tottenham Hotspur forward Richarlison amid Real Madrid transfer link
Real Madrid boss Carlo Ancelotti has praised Tottenham Hotspur and Brazilian forward Richarlison. This comes after the Brazilian has been linked with a move to Los Blancos.
The 25-year-old moved to north London in the summer from Everton and has been crucial for Antonio Conte's side so far this season. Despite this, the forward has been linked with a move to Spain.
Ancelotti coached the Brazilian during his stint at the Merseyside club. The 25-year-old was an important player under the Real coach, making 59 appearances in all competitions and scoring 20 goals in the process.
Now, while speaking to Mundo Deportivo (h/t Liverpool Echo), the former Toffees coach had nothing but praise for the Spurs forward.
"He is a modern and complete forward, not very sharp on his feet but coordinated and with great synchronization in the area. He is also strong with his head, although he is not a giant. For me, he is among the best forwards."
Richarlison has played 15 games for Conte this season in all competitions scoring two goals in the process. The Brazilian has been an important player for us and it will be wise for the club to keep hold of the player.
He has also been excellent for Brazil in this year's World Cup. The 25-year-old has scored three goals in four games as his side have crashed out in the quarter-finals after losing to Croatia 5-3 on penalties.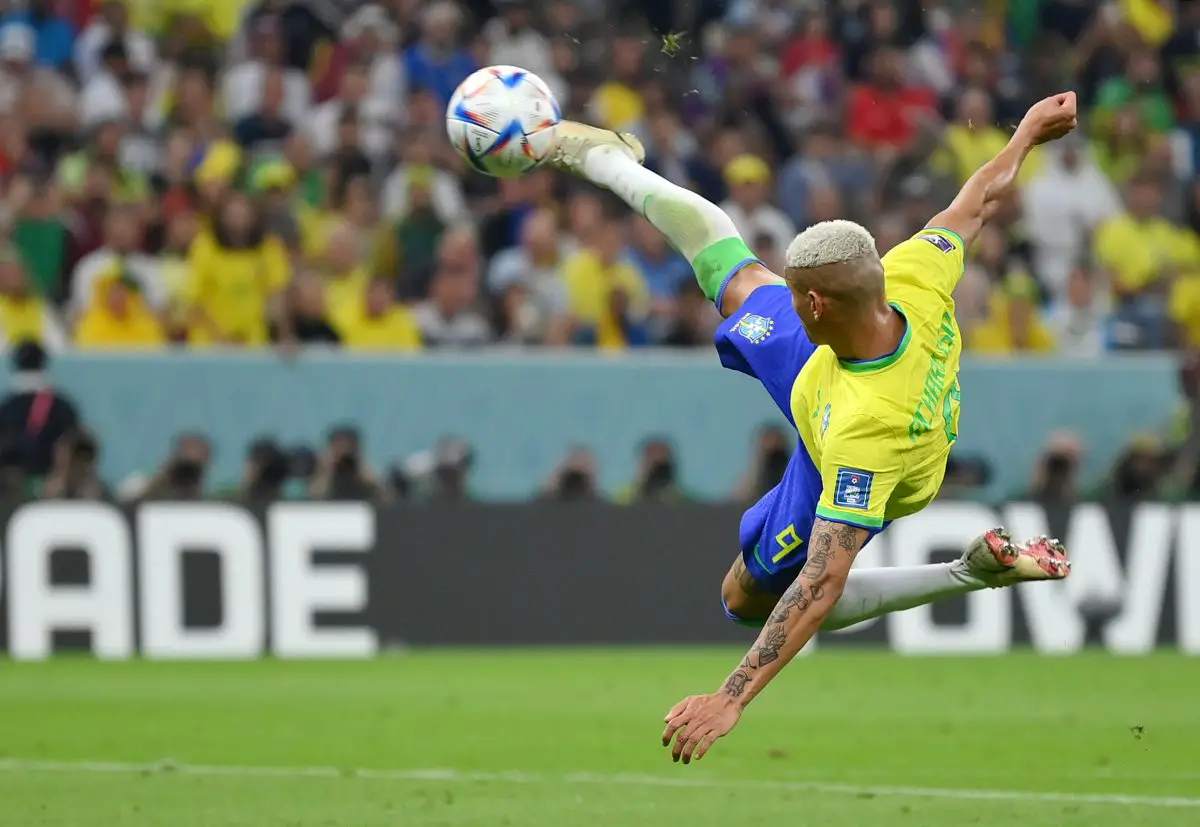 The temptation to play for Los Blancos is something that is hard to deny. However, the Madrid-based club may be in the market because their main striker Karim Benzema has been injured.
Once the Frenchman recovers, he is likely to return to the first team, sending the player bought in for him to the bench. But here in north London, the forward is not far from being a first-team player.
Then again, there is always the chance of replacing Benzema in Real Madrid's first-team set-up in the long run. Thankfully, Richy joined us just this summer and has plenty of time left on his deal. And Fabio Paratici and Daniel Levy are no pushovers when it comes to keeping hold of their best players.
More Tottenham Hotspur News
It remains to be seen if the La Liga giants make any approach for the player next month. Whatever may be the case, Richarlison would be over the moon hearing such words of praise from his former coach – who is also one of the greatest managers in the history of the sport.