"It's Tottenham, we've got to win": In-form Arsenal forward sends warning message to Spurs for NLD
Arsenal striker Eddie Nketiah sends warning message to Tottenham ahead of North London derby
Arsenal striker Eddie Nketiah has sent a warning to Tottenham Hotspur ahead of their north London derby on Sunday (15 January).
The English striker has had added responsibility after Gabriel Jesus' knee injury at the 2022 FIFA World Cup with Brazil. He has scored four times across competitions since club football resumed after the World Cup.
He is looking to continue that run against Spurs after scoring twice in his team's 3-0 FA Cup third-round win against Oxford United. Having been Arsenal through and through since childhood, this match would obviously mean more for him.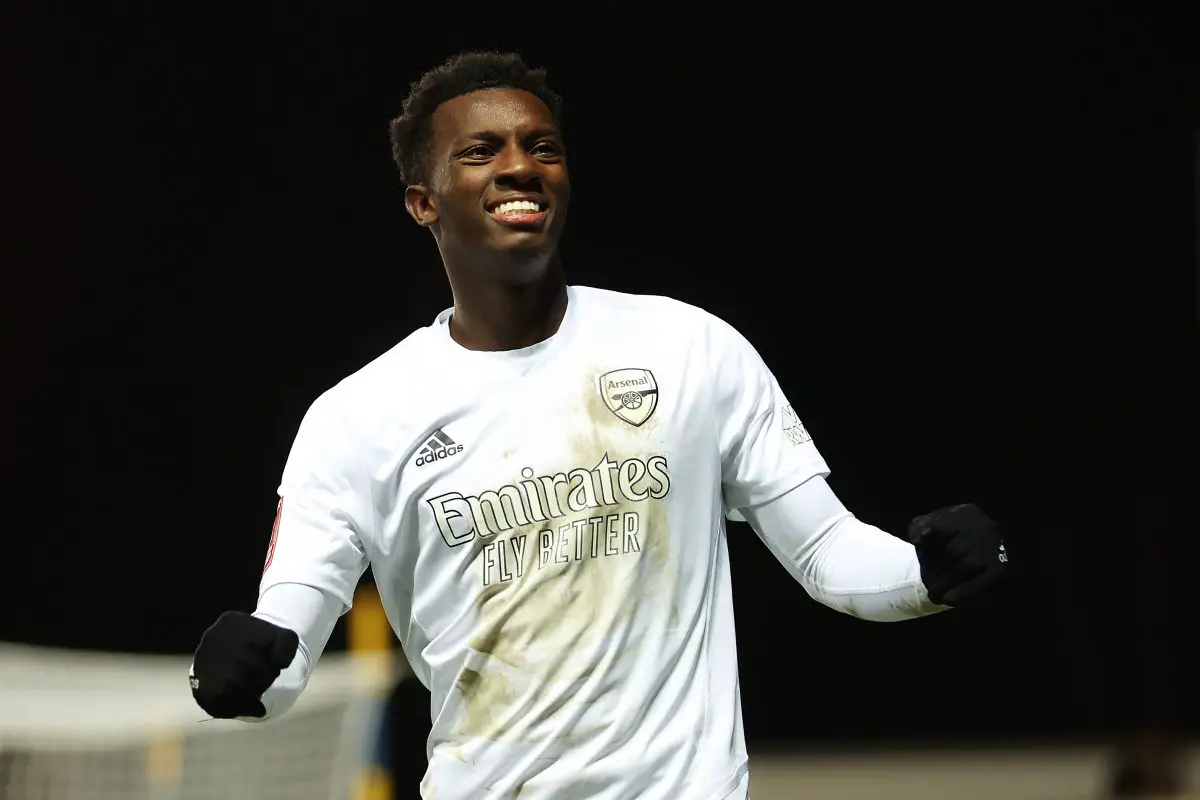 He has told Spurs that Arsenal will be prepared to go the extra distance and that a win here will mean more than just three points. He told Sky Sports in an interview:
"Of course, I'm going to give everything for myself, for the fans, for my family, to get those three points. If I can score as well, that would be an amazing feeling."
"It's Tottenham, we've got to win. That's always the mentality. All the boys are fired up. They know what we need to do, they know how important the game is and how much it means to the fans. We are going to give our everything to push and get those three points."
Arsenal cruised to a 3-1 win at the Emirates earlier this season but Emerson Royal's second-half red card had a role to play in that. They have an added motive to win – as if this being a north London derby wasn't enough.
Manchester City's loss against Manchester United on Saturday means the Gunners can go eight points clear at the top if they beat us. Having Arsenal win the league is a nightmare scenario.
All our mistakes, poor results, and the problems we may have in the team right now will be forgotten and forgiven – albeit just for a few weeks – if we manage to beat them. This being at N17, there won't be an excuse if we lose this time.
More Tottenham Hotspur News:
The H2H record in the last eight NLDs across competitions is dead even. Three wins for both teams and two draws… but the Gunners have won three of the last four against Spurs.