Daniel Levy in fire-fighting mode as Juventus crisis could engulf Tottenham
Daniel Levy handed Tottenham Hotspur headache as Fabio Paratici could face Premier League ban
According to The Daily Mail, Tottenham Hotspur honcho Daniel Levy could be forced to fire-fight given the 30-month ban handed out to Managing Director Fabio Paratici.
The Italian occupies a key role at the club and is largely in charge of recruitment. With Tottenham attempting to rebuild under Antonio Conte, they need both the Italians on the same boat with a unified destination in mind.
However, alarm bells will be ringing given Paratici is being held accountable for his alleged misdeeds while at Juventus. He has been accused of financial wizardry that helped the Bianconeri get around financial rules and has been banned for 30 months from working in Italian football.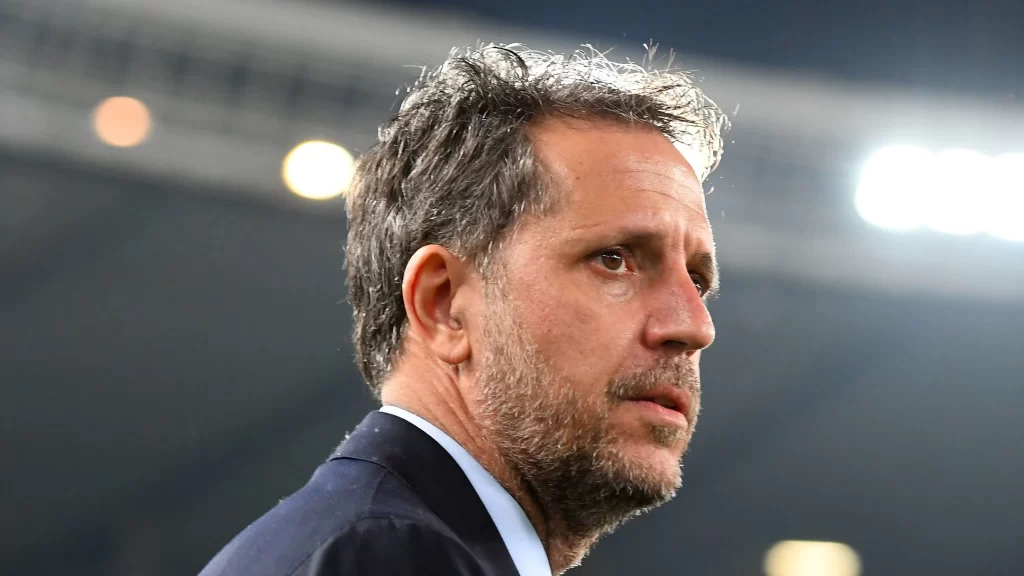 However, it makes little sense for him to be punished in one country while he has already attained fruitful employment in another, in the same field. The Italian FA have sounded out FIFA about making Paratici's ban global and there is precedent to believe that footballing's governing body will toe the line.
Juventus meanwhile were hit with a 15-point ban that throws their participation in next season's UEFA Champion League in doubt. While we care little about what happens to the Bianconeri, Paratici's fortunes are tied with his former employers and it is difficult to accuse one without considering the other.
Juventus and Paratici are set to appeal their ban and it remains to be seen if they will be handed any respite. Tottenham could ask for the ban to be deferred until the next hearing but that would at best be an uncertain arrangement.
The dominoes are falling?
The crisis engulfing the club also extends to Antonio Conte whose future in north London is far from assured. As things stand, there is every reason to believe he will not be in charge of the club come next season.
Losing both Paratici and Conte will once again hit the reset button in Daniel Levy's plans for a rebuild. With teams around us improving, it could very well spell the end of our club as a fighting force in the near future.
More Tottenham Hotspur News
With results failing to pick up on the field and the crisis ongoing in the backroom, it is clear to see that Tottenham are in a bit of a rut at the moment. Unless something changes quickly, Spurs could find themselves at the cusp of a steep and sudden fall from grace.