Reliable journo reveals that treble-winning manager was close to taking over at Tottenham
Christian Falk says Hansi Flick was close to joining Tottenham Hotspur
According to Bild journalist Christian Falk speaking to  CaughtOffSide, German national team manager Hansi Flick was close to joining Tottenham Hotspur before he took up the national team job.
This comes as a rather shocking revelation as Flick was not a name that we have heard of being linked to the Tottenham job previously. However, it makes us wonder what could have been should he have come here.
Falk's revelation comes on the back of a very tumultuous period for Tottenham. Antonio Conte's time as Spurs' manager seems to be coming to an end, and the club are on the lookout for a new coach.
Speaking about the situation, Falk revealed that Oliver Glasner is a target for Tottenham and that this isn't the first time they are appreciating a Bundesliga coach.
"Chelsea have knocked on Oliver Glasner's door in the past but he was committed to the project at Frankfurt. Now, I heard Frankfurt have tried to arrange a new contract and discuss his future. Glasner told them that he needs time to make that decision, so you see, perhaps, he's thinking of moving to another club – this could be Tottenham"
"I don't think he's made a decision yet, so let's see. Hansi Flick was also close to joining Tottenham before he took the Germany job. Tottenham clearly have their eye on Bundesliga coaches, so perhaps Glasner could be their man."
Interesting option!
Glasner has done an excellent job at Eintracht Frankfurt for so far. He even led them to Europa League glory last season beating the likes of Barcelona on their way. He would be a good option for Tottenham.
Frankfurt will no doubt want to keep Glasner for as long as they can but a move to the Premier League to manage a club like Tottenham will no doubt be tempting. He also has the kind of players that he likes to use in his teams.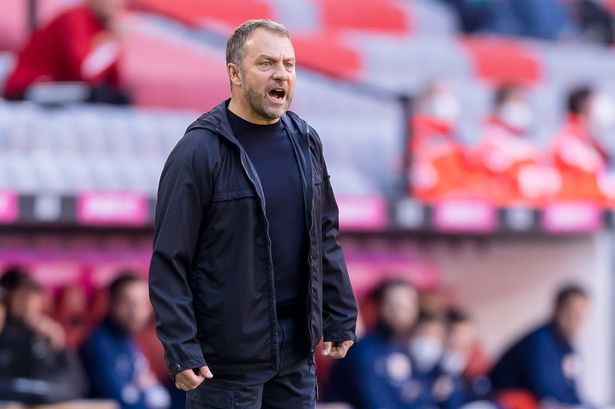 Glasner is not the most high-profile name on our shortlist though. There are other options that might seem more enticing. However, the Frankfurt manager actually seems like a realistic target for next season.
Regarding Hansi Flick, we still don't know why the move fell through if a deal was close. Flick would have transformed this team in a completely different way from what Conte has done and maybe things would have been better.
More Tottenham Hotspur News:
Regardless, it is not nice to be brooding over lost opportunities. Let's see if Glasner actually emerges as a serious option.