Romano confirms Man United want Tottenham linked Serie A winning defender
Fabrizio Romano confirms Manchester United interest in Tottenham-linked Kim Min-jae
According to Fabrizio Romano, Manchester United hold a significant interest in Tottenham Hotspur-linked Napoli centre-back Kim Min-jae.
While the Red Devils have displayed their desire to secure the services of the Napoli star, they have yet to make significant progress in their pursuit. It is still very much at the surface levels and they could make a move in the summer.
Kim Min-jae's remarkable performances in his debut Serie A season have solidified his position as one of the league's standout defenders. The South Korean's unwavering displays at the back have been instrumental in Luciano Spalletti's side's impressive defensive record.
It comes as no surprise that Kim's exploits have caught the attention of several Premier League clubs, including Tottenham Hotspur. Tottenham's interest in Kim Min-jae is said to be long-standing, but they may face stiff competition from other English giants, namely Manchester United and Liverpool.
Napoli, on the other hand, is not prepared to let their prized asset slip away easily. The Italian club is actively engaging in negotiations to extend Kim's contract, a testament to their desire to retain the services of the 26-year-old.
For Tottenham Hotspur, the potential addition of Kim Min-jae could be a significant boost to their defensive setup. With a solid defensive record being one of the key pillars of success for any team, the South Korean's commanding presence at the back could prove invaluable.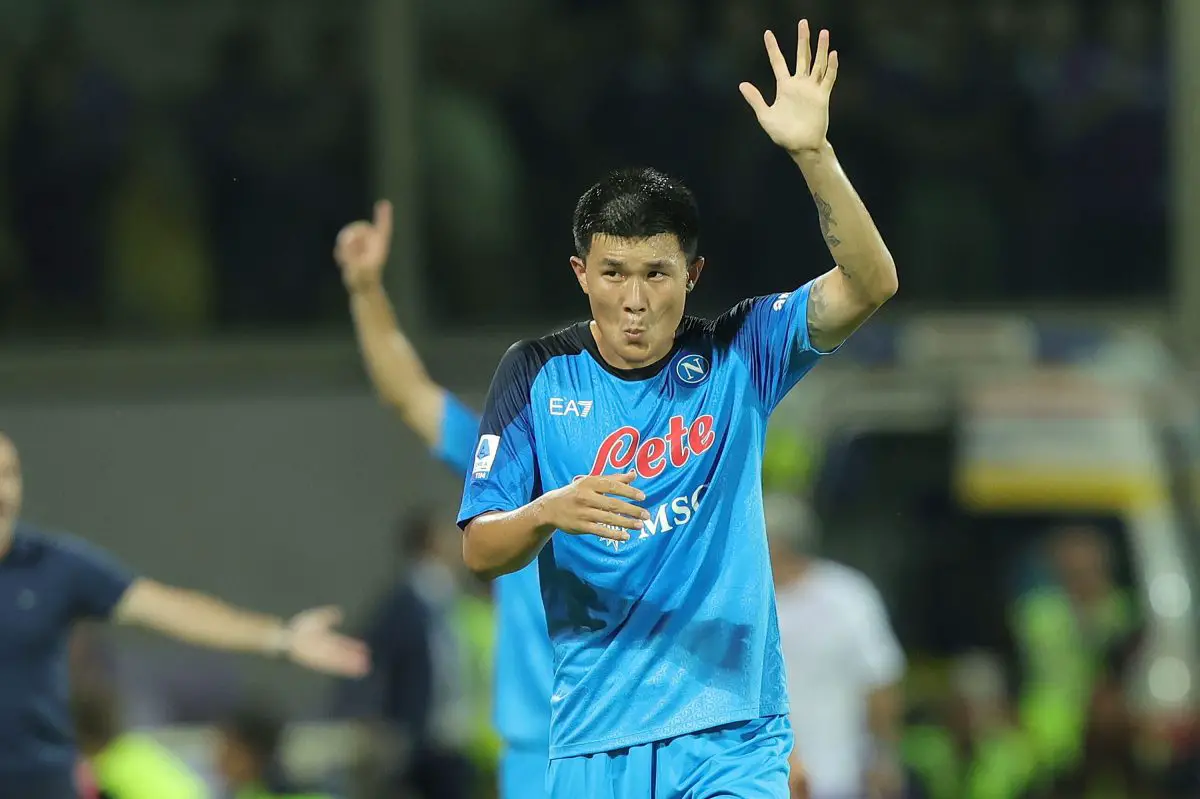 Moreover, Kim's addition would not only enhance Tottenham's defensive stability but also provide valuable competition for their existing centre-back options. His arrival would push the current crop of defenders to raise their game
While Manchester United's interest in Kim Min-jae continues to linger, it remains to be seen whether they can overcome the hurdles and secure his signature. Likewise, Tottenham Hotspur must act swiftly if they are to land their long-term defensive target
More Tottenham Hotspur News
Not being in the Champions League could come back to hurt us with regard to this pursuit. Let's see how it goes.