"I'm not aware" – Spanish club president plays down interest in Tottenham midfielder
Real Betis president plays down interest in Tottenham Hotspur star Giovani Lo Celso
Speaking to Spanish publication Estadio Deportivo, Real Betis president Angel Haro has played down the links surrounding Tottenham Hotspur star Giovani Lo Celso and said that he was not aware of any negotiations.
The talented Argentine midfielder had been the subject of persistent transfer rumours, with a potential return to Real Betis touted as a strong possibility. He is behind James Maddison in the pecking order here.
Recent murmurs suggested that the gifted midfielder had already made up his mind about his next career move, and the destination? Back to the Benito Villamarin Stadium in sunny Seville.
Galatasaray are interested in Giovani Lo Celso since July but no changes on both Tottenham and player side. ⚪️🇦🇷

Lo Celso, expected to stay at Spurs as Ange Postecoglou wanted to keep him. pic.twitter.com/jL7bgQjGqd

— Fabrizio Romano (@FabrizioRomano) September 2, 2023
Yet, amid all the noise and speculation, Real Betis President Angel Haro stands as the voice of reason, quelling the flames of these unfounded rumours. When probed about the supposed interest in Lo Celso, Haro's response was unequivocal
"I'm not aware that there have been additional movements to what there were at the time (during the summer). I think they are more rumours than founded news."
The saga surrounding Lo Celso's future had indeed taken on a life of its own. For Spurs supporters, Lo Celso's continued presence in the squad is undoubtedly a source of relief, especially after he returns from an injury.
While he has had a somewhat subdued start to the current campaign, it's important to remember that his season was somewhat curtailed by a nagging hamstring injury. That lone start against Fulham in the Carabao Cup hinted at his ability to influence games.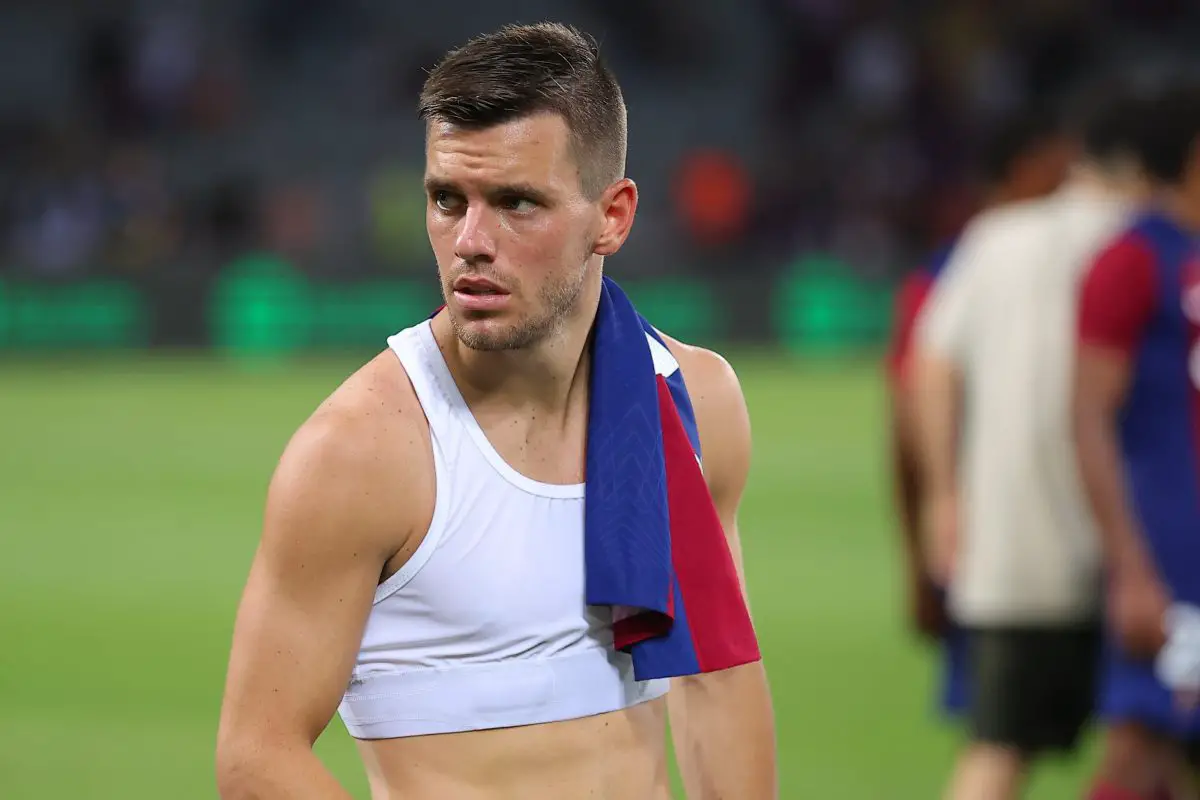 What stands out in this entire affair is the faith displayed by manager Ange Postecoglou in the Argentine midfielder. Despite the swirling transfer rumours and the temptation of potential suitors, the Australian tactician made it clear that Lo Celso had a role to play in his plans for the season.
Moreover, it speaks to the evolving philosophy at Tottenham Hotspur under Postecoglou. The manager is determined to build a cohesive and dynamic team, and Lo Celso's versatility and creative prowess fit neatly into that vision.
More Tottenham Hotspur News
Lo Celso can have a future here but whether he would be a regular starter is a question mark. Let's wait and see what the player wants to do.