"Aligns perfectly" – Ange Postecoglou cannot wait to have this Tottenham player back from injury
Ange Postecoglou excited to have Tottenham youngster Bryan Gil back
Speaking to the press as quoted by Football. London, Tottenham Hotspur manager Ange Postecoglou has revealed excitement in being able to count upon Spanish youngster Bryan Gil and cannot wait to have him on the pitch.
Postecoglou revealed his eagerness to have Gil back in the squad, highlighting the young winger's potential to bolster the team's attacking options. Since his arrival at Tottenham in 2021, Bryan Gil has experienced a rollercoaster journey filled with challenges and opportunities.
Despite his undeniable talent, the Spaniard struggled to secure a regular place in the starting lineup, prompting him to embark on loan spells with Valencia and his former club, Sevilla, over the past year.
Every word Ange Postecoglou just said about Maddison, Son, Brennan Johnson, Liverpool, Klopp, The Fonz, Bryan Gil, Bentancur's progress, Bissouma's yellow card count and whatever you do don't ask him for help with your fantasy football team. https://t.co/lZbRLAfADo

— Tottenham News (@Spurs_fl) September 29, 2023
Bryan Gil's return to his homeland not only showcased his exceptional skills but also piqued the interest of Spanish clubs keen on securing his services permanently. However, fate had other plans in store for the talented winger as he battled a persistent back injury that led to a crucial decision – undergoing surgery this summer.
This choice, albeit a difficult one, ultimately tied Gil's future to Tottenham Hotspur, and it could turn out to be a blessing for the North London side, especially in the long injury absence of Ivan Perisic.
Speaking at a press conference, Ange Postecoglou expressed his thoughts on Bryan Gil's journey thus far and the promising prospects that lie ahead for the young Spaniard.
"He's had a bit of bad luck with injuries since the beginning of pre-season. However, he had an impressive year away from our club last season, gaining valuable experience that aligns perfectly with our style of play."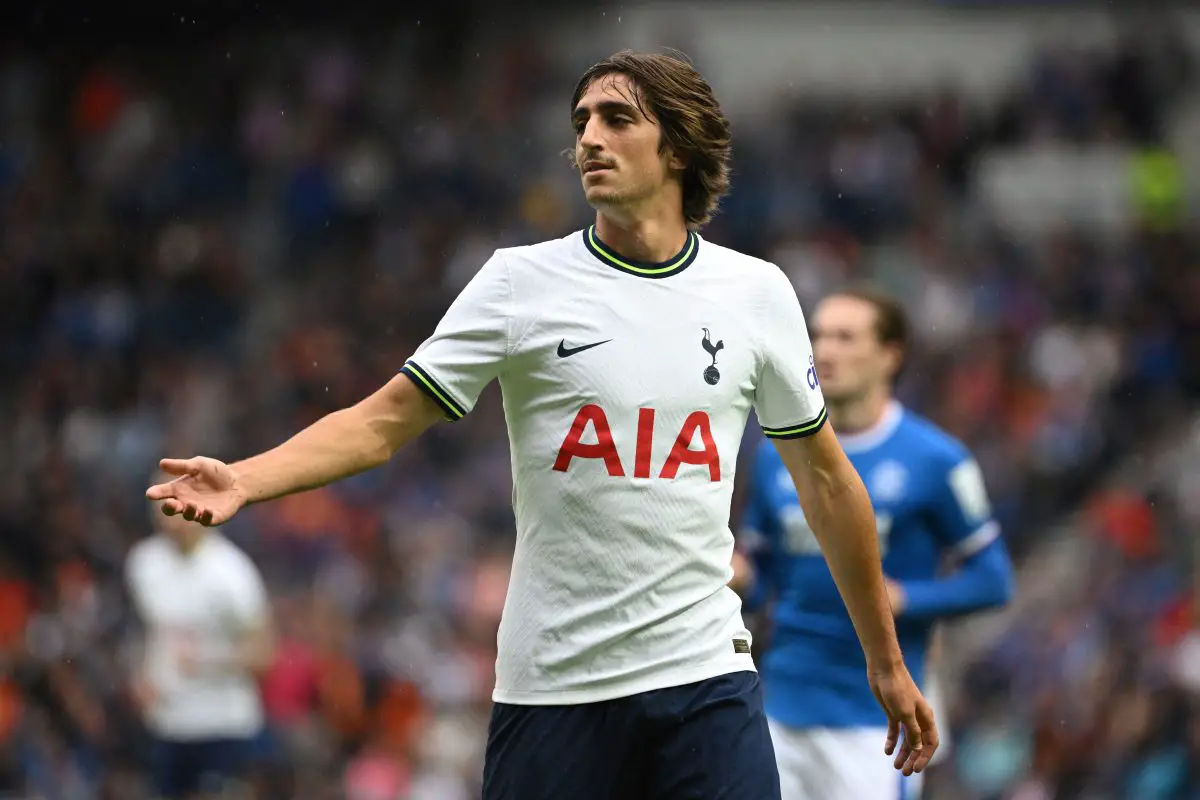 Postecoglou's enthusiasm is palpable as he envisions Gil seamlessly integrating into Tottenham's attacking structure. The manager is particularly delighted about the timing of Gil's return.
Postecoglou's optimism is contagious, and it's not difficult to see why he's excited about Bryan Gil's return. The young Spaniard brings flair and creativity to the field, qualities that can ignite Tottenham's attacking game.
More Tottenham Hotspur
Moreover, Bryan Gil's versatility adds another layer of intrigue to his return. He can operate effectively on either flank, providing Postecoglou with tactical flexibility and the ability to adapt to different opponents. Let's see if gets a prominent role under the Australian.