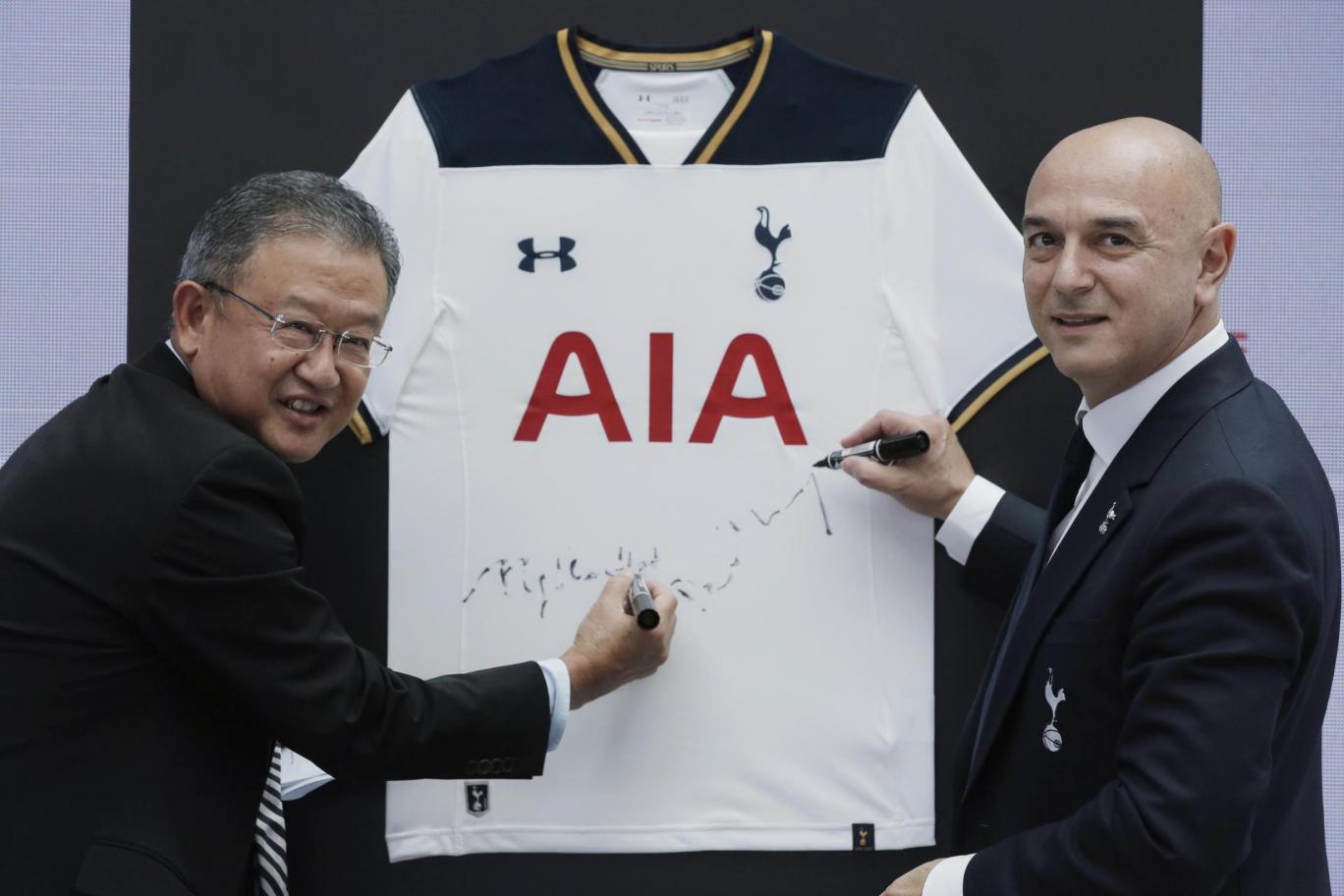 AIA has around for almost a century now, servicing more than a million people and families around the Asian-Pacific continent. They are among the largest self-dependent, publicly listed Pan Asian life insurance group.
AIA Engaging people through sports
Tottenham Hot Spurs is one of the top ranked football clubs in England, with a wide range of fans globally and around the Asian region. This has paved the way for the insurance company to pursue a lucrative partnership contract with Tottenham.
In August 2013, AIA finally got their label on the Hot Spurs football kit for the 2013-2014 cup challenge, before being recognized as the official shirt partner for the Spurs in all competitions, including the globally watched and loved Premier League.
AIA Engaging people through healthy living
Through Tottenham, AIA aims to effectively reach people health-wise, trying to spread the gospel of healthy living through sports in the Asian continent.
AIA believes that this partnership would also enable frequent and innovative activities for AIA customers and also the company's workers and locals.
Recently, the football club is said to have extended their partnership with the Asian insurance company till 2022. This current deal sees Tottenham pocketing more than the annual £16million that they're used from their previous deal.
BETWAY SPONSORSHIP
Since West Ham had been promoted from the Championship League in England, this marked the Hammers' 6th campaign in English Premier League.
In February 2015, West Ham announced Betway as their official principal partner. This was history in the making as the club had never received such a huge deal since its birth in 1895. This was also Betway's first major football league deal. The online sports betting site,  is well known for delivering world-class betting facilities and other exciting gaming options to more than two million customers worldwide.
This season, West Ham agreed to extend their partnership with their kit brand makers. The agreement is believed to be worth €10million per annum. The Hammers deal with Betway is the seventh biggest sponsorship deal in the Premier League. This partnership is supposed to see West Ham through the coming seasons up to 2020.
The revenue that the deal is expected to generate is planned to be reinvested in the playing squad and will allow the Hammers to invest even more greater success in the coming years, especially where youth training and development is concerned as well as offering more exchange programmes for players and coaches.
"No2 Bae", "Done yourself proud!" – Some Tottenham fans fall in love with player after 2-1 win over Brighton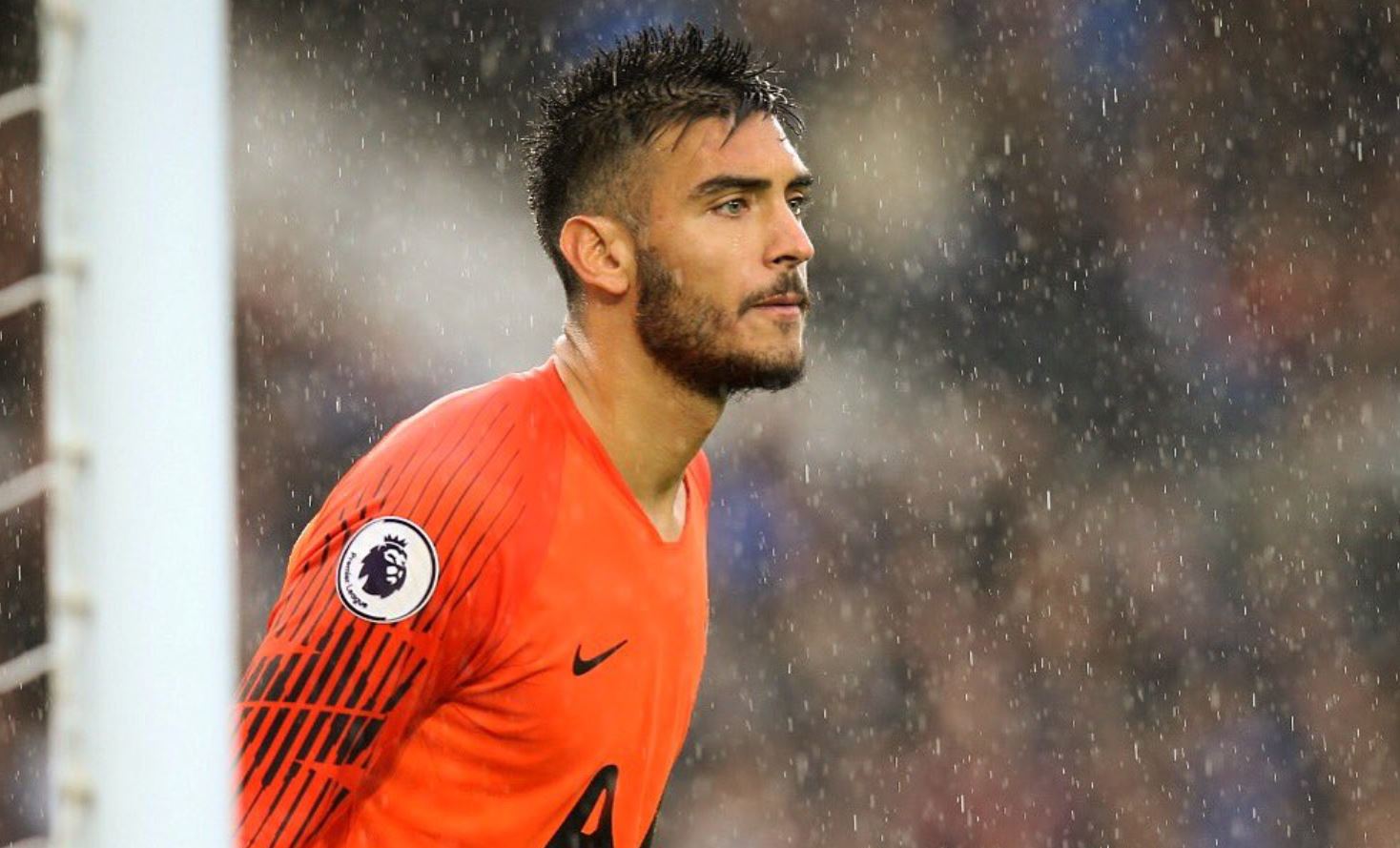 Tottenham Hotspur arrested a slide of three consecutive losses in all competitions after a 2-1 win over Brighton & Hove Albion on Saturday.
Goals from Harry Kane and Erik Lamela sent us on our way to an easy win before Anthony Knockaert pulled one back to make things nervous at the end.
Spurs held on for the crucial three points as we remained six points off the top of the table. But there was one surprise selection as Paulo Gazzaniga started in place of Michel Vorm.
The Dutch keeper has struggled between the sticks but our third-choice keeper did a decent job.
With Hugo Lloris still out with an injury, we might see more of the 26-year-old Argentine between the sticks.
Our next clash is against Watford in the Carabao Cup before we face Huddersfield Town at the weekend, and a few fans wanted Gazzaniga to stay in goal.
Well played today, Gazza. Hope you start our remaining games until Hugo is fully fit again.

— Noz Ahmed (@NozAhmed) September 22, 2018
So much better than Vorm hope you stay in the team

— James Caulfield ✌️ (@jrcaulf) September 22, 2018
Well played today mate. #COYS

— Talking THFC (@TalkingTHFC) September 22, 2018
I apologise for spending the whole ninety minutes shamelessly objectifying you.

— Bankrupt (@bankruptspurs) September 22, 2018
@GazzanigaPaulo 👍💪Paulo, well done today. You gave a commanding display in the penalty box. You marshalled the defence well. You're a much better #goalkeeper than Vorm. You deserve to be Lloris' understudy. You deserve a lot more game-time. Show my tweet to Mauricio Pochettino. pic.twitter.com/J9i8y9bcT9

— THE 64 SQUARES (@the_64_squares) September 22, 2018
Well played Paulo pleased for you. keep it going you've done great when called upon.

— james w hart (@thegoat78) September 22, 2018
Well done you've kept us in the game. Hope this man plays more, or even better put him down as our 2nd choice keeper. 😊

— Michelle De Gelas (@GelasMichelle) September 22, 2018
Well played 👏👏 congratulations on a great personal performance 👏👏

— West Sussex Spurs (@westsussexspurs) September 22, 2018
Great performance tonight mate, done yourself proud!

— CrazyCoys (@Crazycoys) September 22, 2018
Gazzaniga > vorm

— حاكيم (@_kimmo98_) September 23, 2018
Good to see you in between the sticks! Another great game for you! X

— AshTag (@AshleenPrior) September 23, 2018
No2 Bae 🤗

— Aaron Lock (@Locky3) September 23, 2018
Read more: Tottenham deny reports claiming stadium will be ready only by 2019
Toby Alderweireld and Erik Lamela engage in banter after FIFA 19 game
Tottenham stars Toby Alderweireld and Erik Lamela were part of the FIFA rating award and it seems the pair had a fair old battle in the upcoming game.
FIFA 19 releases in a week or so but some lucky players have already gotten their hands on EA's latest release.
A number of other players were also at the show with Kevin de Bruyne at the awards function.
Aldy and Coco looked great at the show and the Argentine even tweeted a picture from the event. The Belgian defender had a cheeky response asking if Lamela enjoyed the game.
You enjoyed the game? 😎😉

— Alderweireld Toby (@AlderweireldTob) September 20, 2018
It seems the Argentine could not get the better of the defender and claimed that he let Alderweireld win the game.
You do know I let you win right? 😂😉 next time I'll configure my controller 😎

— Erik Manuel Lamela (@ErikLamela) September 20, 2018
It is great that there is camaraderie between the players especially after a difficult start to the season. Tottenham have lost three games in a row and are feeling the pressure.
The win against Brighton & Hove Albion should reduce the pressure but Spurs have a tough road ahead.
Read more: Tottenham deny reports claiming stadium will be ready only by 2019
Lamela and Alderweireld will have huge roles to play for us in the remainder of the season. Hopefully, we will get back on track quickly and make a real case for the Premier League title and more in the coming weeks.
Tottenham deny reports claiming stadium will be ready only by 2019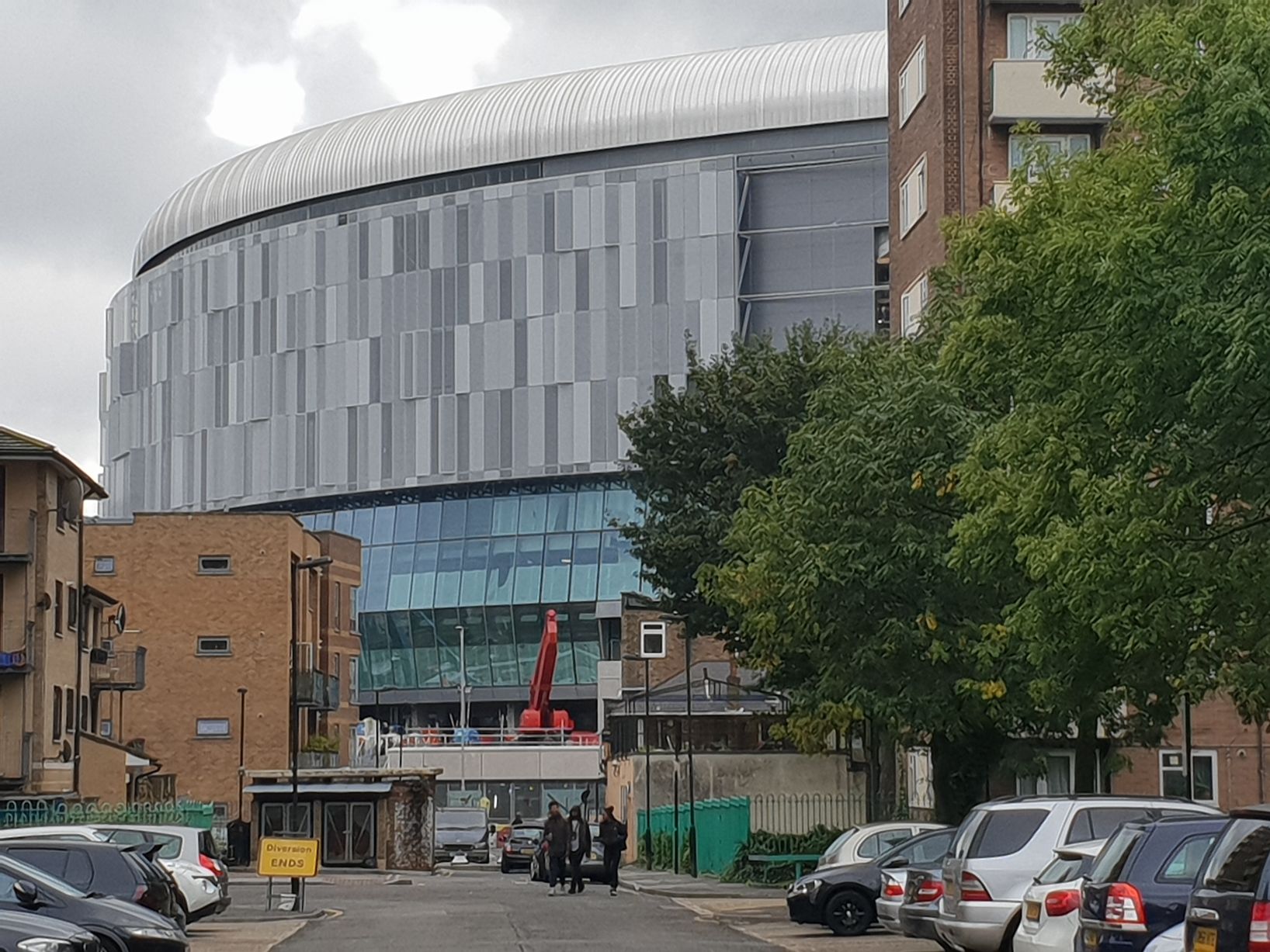 Tottenham have denied claims that our new stadium would not be ready before 2019, according to Sky Sports.
Construction News reported that the stadium would be complete only by the first week of January. The report quoted an insider claiming that Spurs could play their home games at other grounds for the rest of the season.
Speaking to Sky Sports, however, a Tottenham spokesperson said:
"We have always said that we would issue updates for test events and official opening as soon as we have confidence in our project managers' and contractors' ability to deliver against the revised scheduled of works.

"This remains the case and speculating on unsupported dates such as this is irresponsible."
Tottenham haven't shared a date as to when our home will be ready. The delay in moving to our new stadium has been due to safety concerns. And we will play a number of our Premier League home fixtures at Wembley too.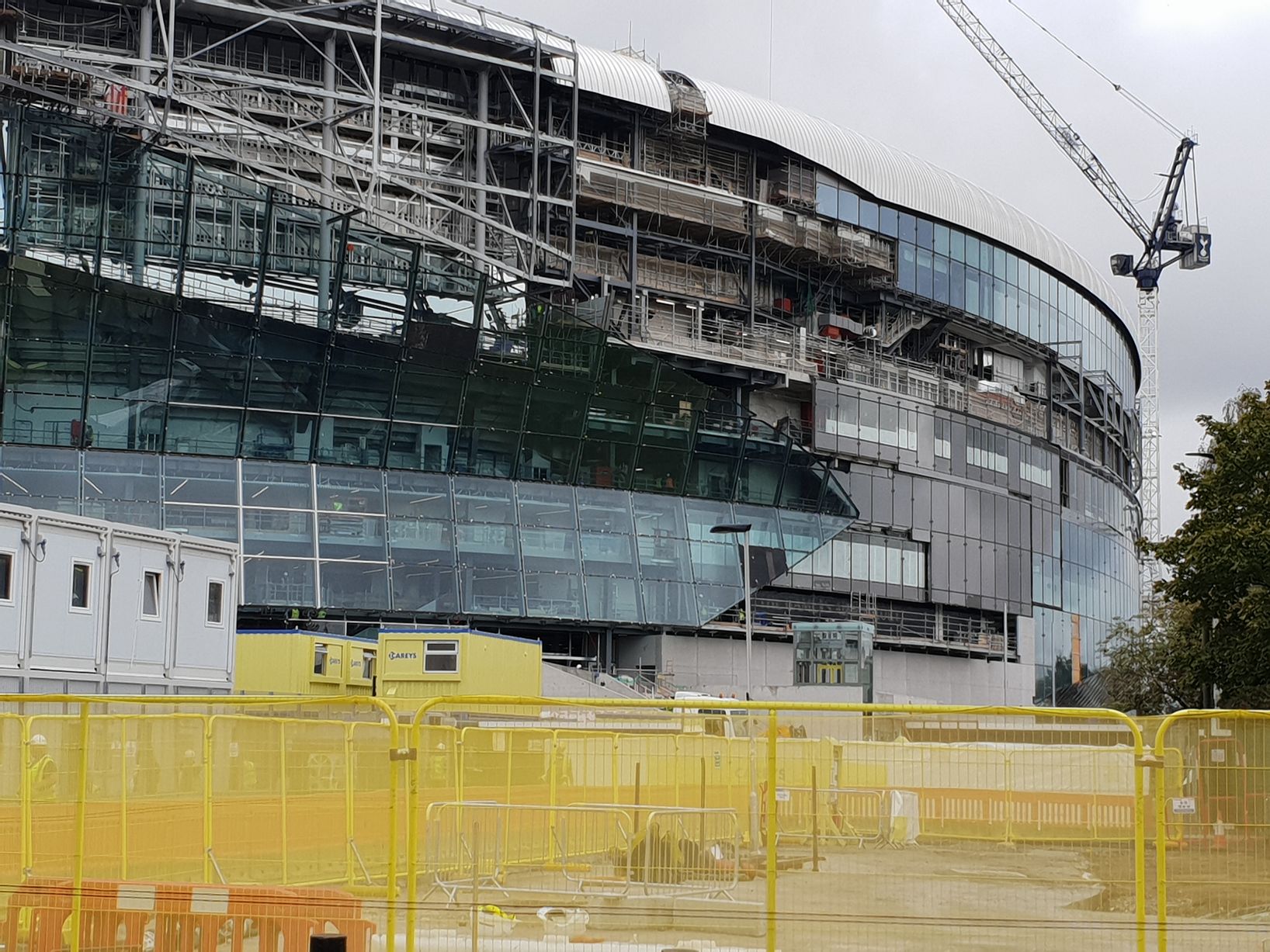 The report adds that Wembley would be the venue for our Champions League group home games. The Carabao Cup game against Watford would be played at Stadium MK since Wembley is not available for that date.
Read more: "Don't disrespect the players" – Pochettino unhappy with journalists after 2-1 loss against Inter Milan
Tottenham had earlier set 15th September as the inaugural date but we are no closer to knowing when our home will be ready.