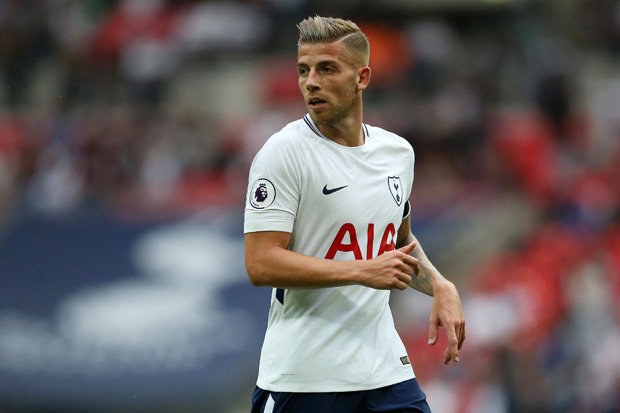 According to the Daily Mail, Tottenham Hotspur manager Mauricio Pochettino will not block any moves for Toby Alderweireld in the summer if the defender wishes to leave the club. The Belgian is very keen to exit north London at the end of the campaign and is subsequently refusing to sign a new deal with the club, the Daily Mail adds.
The report also claims that Pochettino has already accepted Alderweireld is not interested in staying with Spurs and that he wants to move on. As a result, the whole matter will be in the hands of Spurs Chairman, Daniel Levy, who will sell the defender if he receives a presentable offer in summer.
With the Belgian centre-back expected to leave Spurs, the Daily Mail claims Manchester United and Real Madrid are monitoring the 29-year-old's situation. Alderweireld, since joining Tottenham from Atletico Madrid, has established himself as one of the finest centre-backs in the Premier League.
Since returning from a hamstring injury, Alderweireld has been frozen out of the team by Pochettino, who wants to work with fully committed players at Spurs, as a result of which, he will sell players that he feels, are not giving 100% to the club.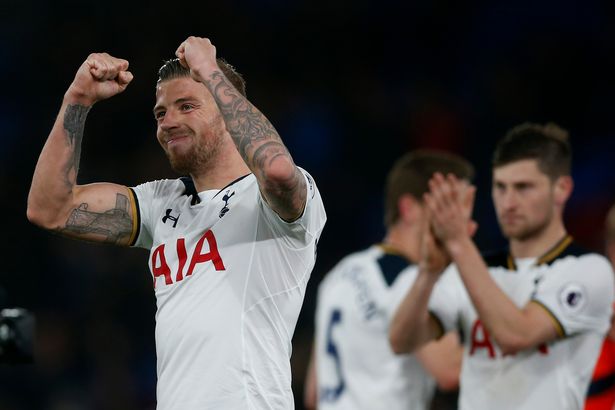 If Alderweireld doesn't sign a new deal, the Independent reports that a clause in the defender's deal will allow him to leave Spurs for £25m in the summer of 2019. So this means Tottenham will be forced to sell Alderweireld in the summer transfer window if he doesn't put pen to paper on a new deal.
With Alderweireld's exit rumours circulating, here we bring you the reaction from the Tottenham fans.
I find it so funny that before there was anything out about Toby Alderweireld not signing a new contract, most Spurs fans were saying he his the best in the league (which he is) but now he wont sign one we can 'go on without him' or 'we have Sanchez now'. Massive mistake #THFC

— Trevor Lloyd (@Trevorlloyd92) March 20, 2018
If we don't pay him what he should be getting all that says to the other players is if you want the wage you deserve kick off and we'll sell you and get it elsewhere. Not how a top club should be run #levyout

— Dave ⚽ (@davYidc89) March 21, 2018
Shame, he is a top player but we've still played well without him. Sanchez looks like he could fill his boots…

— Clark Baxter (@ckarkbaxter) March 20, 2018
@SpursOfficial if you're actually going to sell then by the grace of god please sell to an outside league.

— Dubyyy (@Dubyyy_) March 20, 2018
In my opinion he's irreplaceable especially if it goes to a PL rival

— OhMousaDembele (@OhMousaDembeIe) March 20, 2018
We do need him yes no doubt. A quality CB. With the new stadium fees coming up its going to be very hard to replace him with someone with similar calibre as him.

— Cenk (@CenkTHFC) March 20, 2018
If we where to sell Toby it needs to be abroad. I'm not in favour of strengthening another prem rival. Would prefer to keep him as he offers much needed experience and composure at the back.

— CarlTHFC (@CarlAvo10) March 20, 2018
best centre half in league of course we need him, it doesn't look good to our players when they see someone like him leaving

— Shane thomas (@shanethomas1984) March 21, 2018
Yes we do he's quality but not at any cost.

— Just Tottenham News (@JustTottenham) March 20, 2018
IMO yeah we need him we can't keep selling our top talent if we're to move forward #COYS

— Marty_Baldwin7 (@smartie_martyb) March 21, 2018
Sanchez is wobbly Foyth isn't good enough yea we do need him I cannot believe anyone in their right mind would think it's ok to sell one of the best CB in the premier league.

— Manush Rafatjah (@rafatjah) March 20, 2018
110% we need him.

— Brian Sheedy (@B_Sheedy) March 21, 2018
Yes, he's simply the best CB

— 🇮🇱 (@Lamela_11_) March 21, 2018
Toby is a key part of our team or was until his injury. Doesn't mean he can't be replaced but allowing him to leave could set a dangerous precedent. I recall levy saying no player would be sold that Poch wanted. Interesting to see if he's sold why we felt we didn't need him.

— Amit Mohindra (@amitmoh) March 21, 2018
Wanyama and Trippier to start: Predicted Tottenham XI to face Brighton & Hove Albion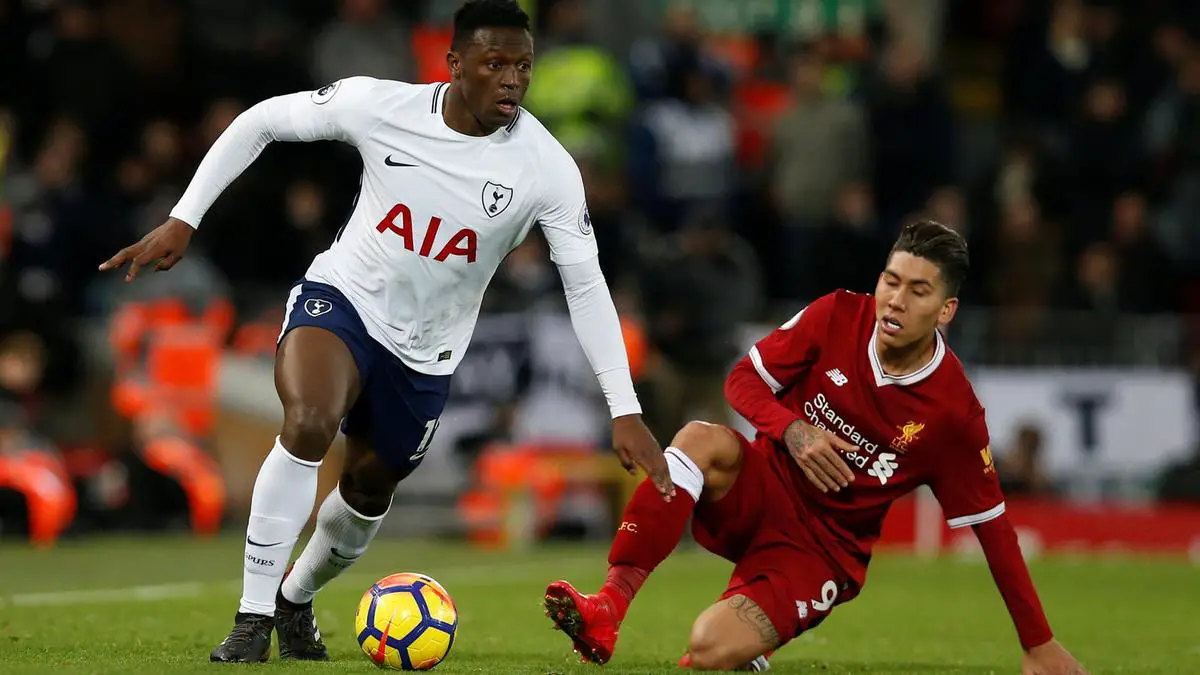 Tottenham return to Premier League action after a poor Champions League opener. Losing to Inter Milan in the last seconds of the game was a big blow to a side that had already been defeated twice this season.
Spurs dominated the game against Inter but were left to rue a few missed chances. Harry Kane looked tired while some of the other players should have done better.
Tottenham are already six points behind the leaders in the Premier League and have to get back to winning ways. However, facing Brighton away from home will not be easy.
Spurs have some decisions to make regarding their starting XI and here is our predicted team to face Brighton.
Predicted Tottenham XI
Formation: 4-3-3
Manager: Mauricio Pochettino
Michel Vorm (GK)
Vorm has struggled in recent games but he should keep his place, given that he didn't make major mistakes in the 2-1 loss at Inter.
Danny Rose (LB)
The Englishman received a few minutes at San Siro but should start in place of Ben Davies as our left-back.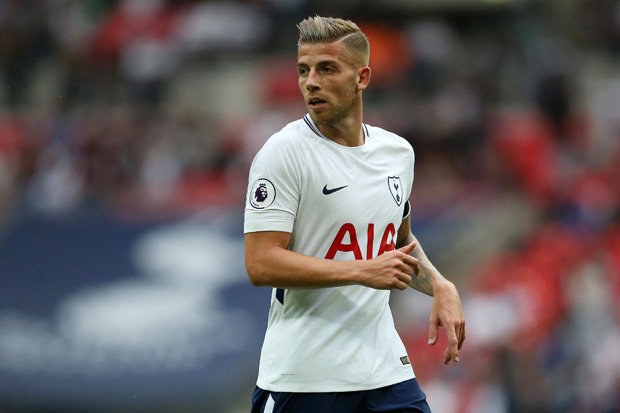 Toby Alderweireld (CB)
Alderweireld wasn't taken to Milan and should start in a back four against Brighton.
Jan Vertonghen (CB)
Vertonghen is one of the best defenders in the league and should start this game. The Belgian has to put up a great showing as we must aim to keep a clean sheet.
Kieran Trippier (RB)
Another player who did not travel to Milan, Trippier must play against the Seagulls.
Victor Wanyama (CM)
We need more steel in the midfield and Wanyama has to start in place of Eric Dier, who has struggled in the last three games.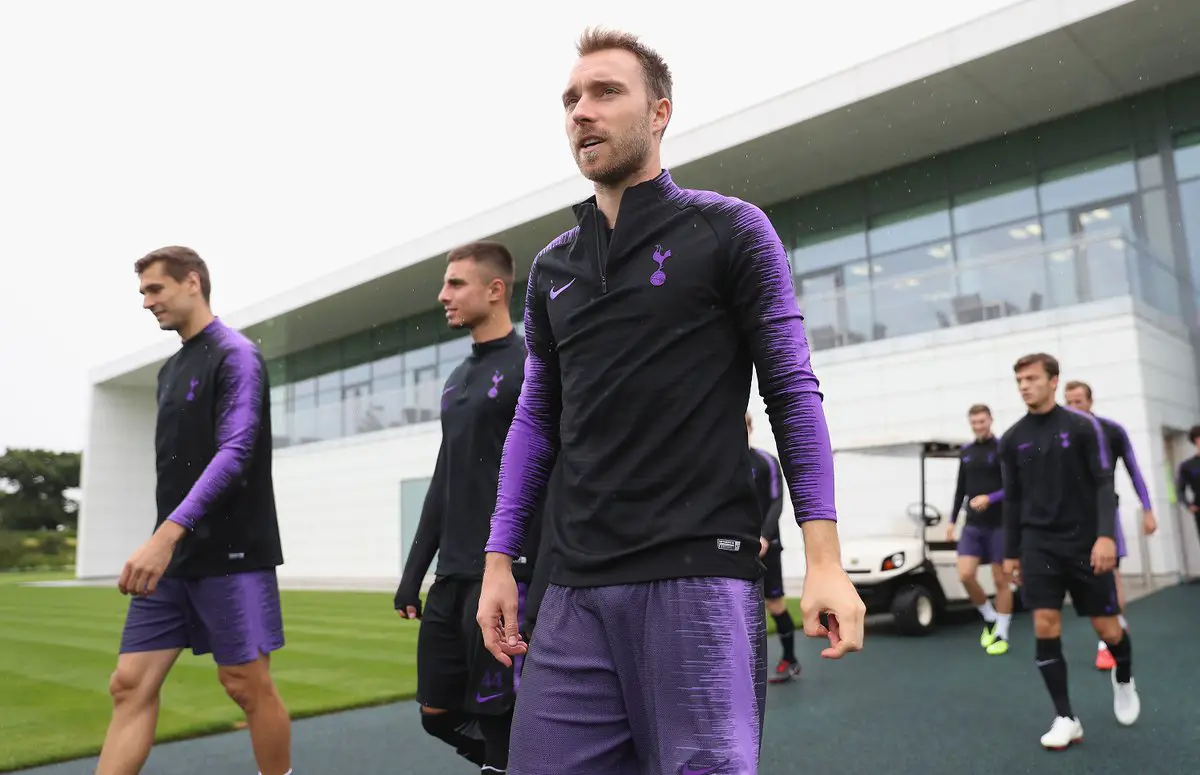 Christian Eriksen (CM)
Eriksen got the only goal for us against Inter and his passing could be key to unlocking the Brighton defence.
Mousa Dembele (CM)
Dembele should be the third player in our midfield as we must control the middle of the park.
Son Heung-min (RW)
We could see Son play a more attacking role in the team and support Kane from the right-wing.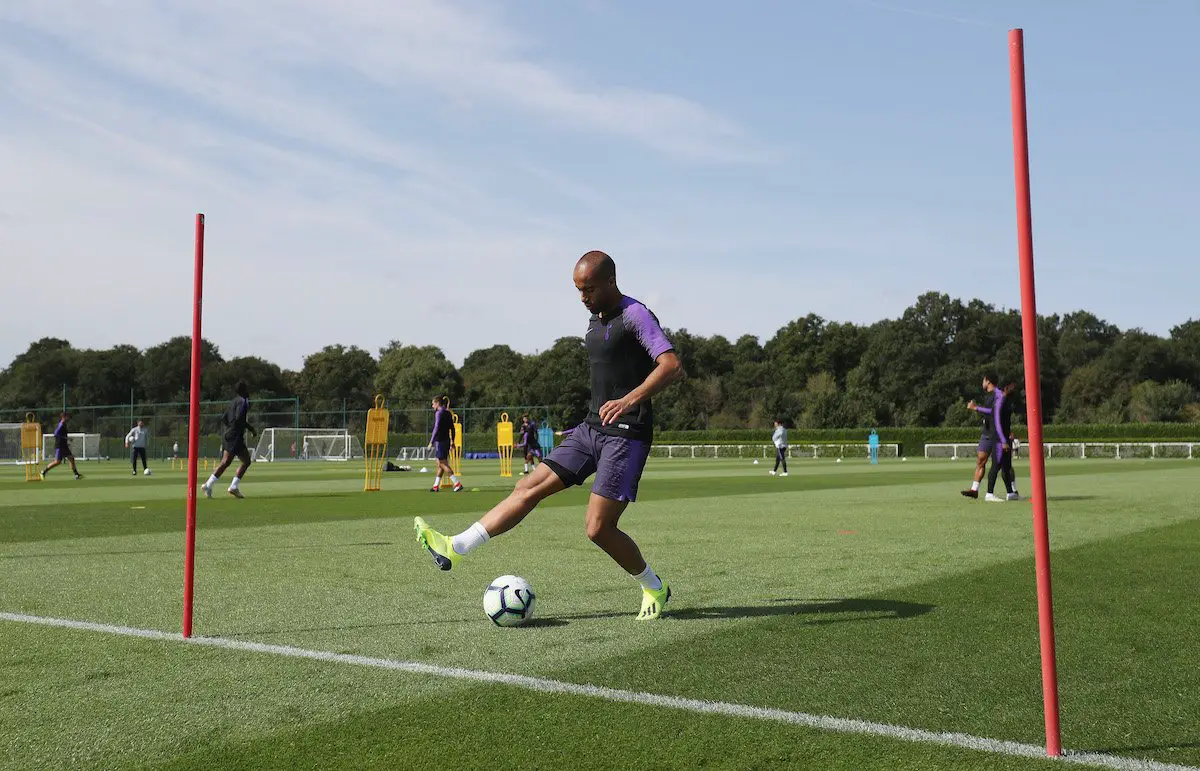 Lucas Moura (LW)
Moura's form has deserted him since the win over Manchester United but we could see the Brazilian starting out-wide.
Read more: Bayern Munich eyeing move for £18m Tottenham attacker
Harry Kane (ST)
We don't have a lot of options up front and Kane must be started.
Tottenham deny reports claiming stadium will be ready only by 2019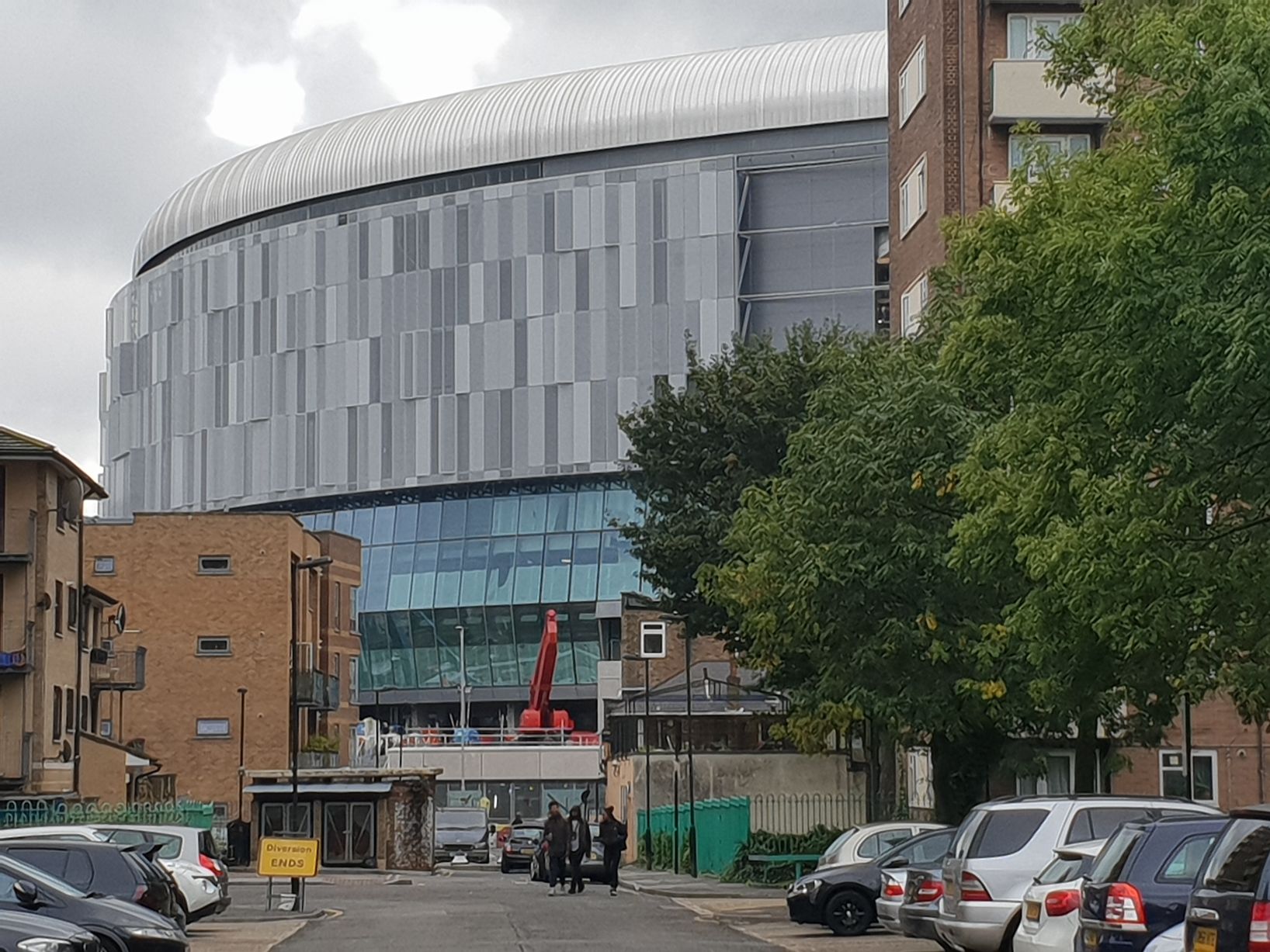 Tottenham have denied claims that our new stadium would not be ready before 2019, according to Sky Sports.
Construction News reported that the stadium would be complete only by the first week of January. The report quoted an insider claiming that Spurs could play their home games at other grounds for the rest of the season.
Speaking to Sky Sports, however, a Tottenham spokesperson said:
"We have always said that we would issue updates for test events and official opening as soon as we have confidence in our project managers' and contractors' ability to deliver against the revised scheduled of works.

"This remains the case and speculating on unsupported dates such as this is irresponsible."
Tottenham haven't shared a date as to when our home will be ready. The delay in moving to our new stadium has been due to safety concerns. And we will play a number of our Premier League home fixtures at Wembley too.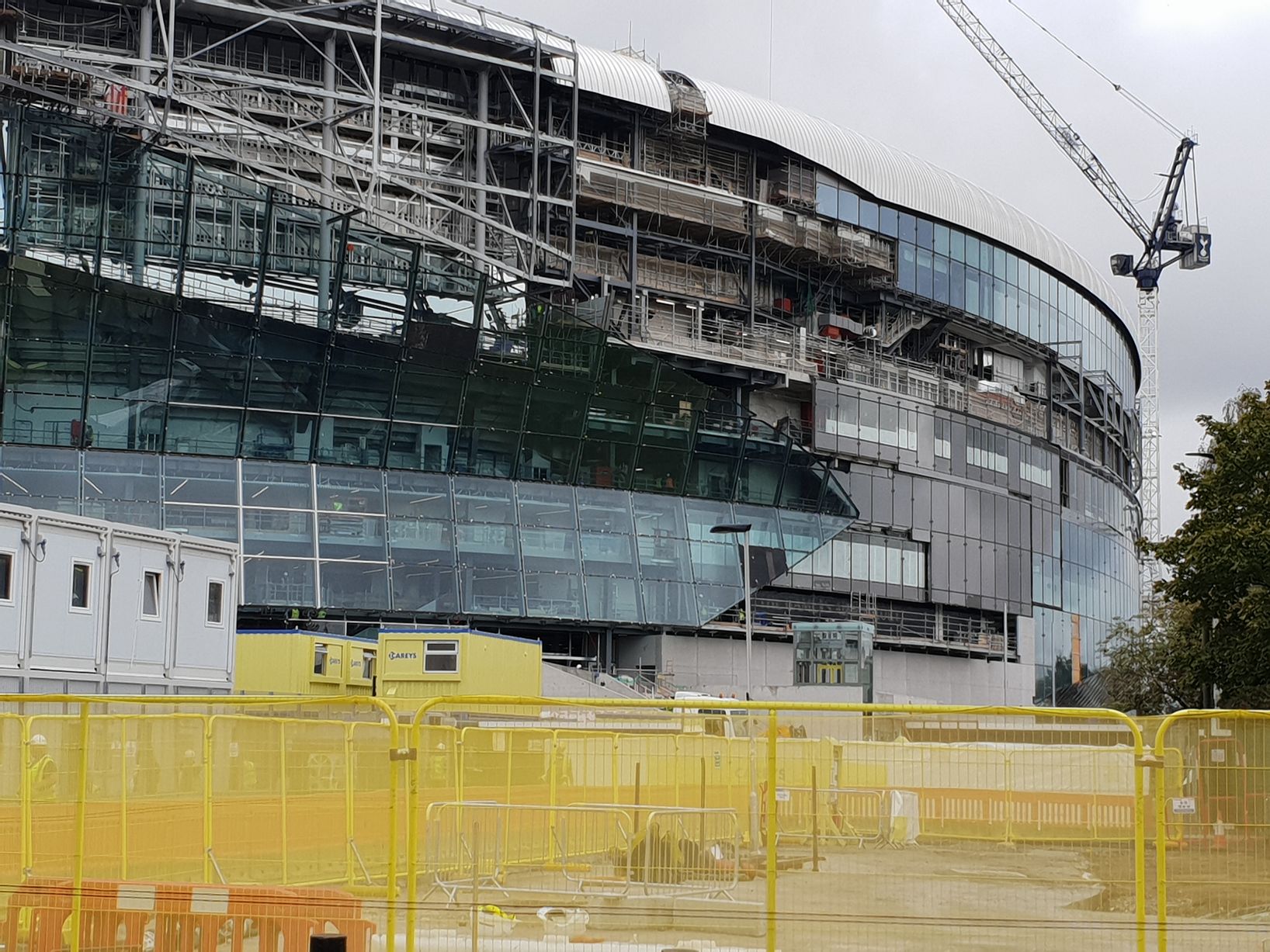 The report adds that Wembley would be the venue for our Champions League group home games. The Carabao Cup game against Watford would be played at Stadium MK since Wembley is not available for that date.
Read more: "Don't disrespect the players" – Pochettino unhappy with journalists after 2-1 loss against Inter Milan
Tottenham had earlier set 15th September as the inaugural date but we are no closer to knowing when our home will be ready.
"Don't tweet for a few days", "Now we know why he didn't travel to Milan" – Some Spurs fans upset with birthday tweet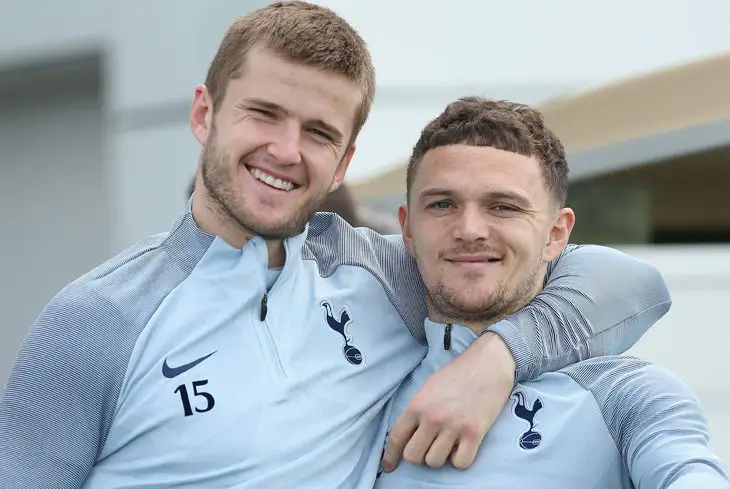 Tottenham have struggled in recent weeks and the loss against Inter Milan was the latest blow. Spurs were leading till the 85th minute before two blows from the Italians cost us three points.
A winning start to the Champions League would have been, great given that we didn't travel with a couple of our stars.
Toby Alderweireld and Kieran Trippier were left in London. The duo participated in our losses against Watford and Liverpool but didn't travel due to a "technical decision," as per Mauricio Pochettino.
The Spurs account tried to lift the mood by wishing the Englishman on his birthday but that didn't go as planned.
Happy birthday, @trippier2! 🎉#COYS pic.twitter.com/1PPaWOsQMs

— Tottenham Hotspur (@SpursOfficial) September 19, 2018
A few Tottenham supporters were upset with the recent results and let rip on Twitter. Trippier has had a fantastic six months or so, especially during the World Cup, but that didn't stop some fans from having a go.
You'll probably stop him from celebrating his birthday for technical reasons

— Tom Donnison (@TomDonnison) September 19, 2018
Not now pls pic.twitter.com/0hIDJSvsxP

— iAmBraKofi (@kofitaddo) September 19, 2018
Don't tweet for a few days, still angry at you

— Lucas (@LucasCain5) September 19, 2018
Hope you got a cure for your technical issue

— Simmo L (@thfc1983) September 19, 2018
Yes "technically " 😉

— mark nelson (@marknels67) September 19, 2018
That's why they left him at home, had a party organised

— Gareth McCarter (@g2mcc) September 19, 2018
Ah now we know why he didn't travel to Milan, sounds like he didn't wanna miss his birthday cake 🎂

— Conor Terry (@ConorTerry1) September 19, 2018
Yesterday's loss to Inter Milan was just the perfect Birthday gift for him.

— Sir Nelson Charles™ 🇳🇬 ✈ 🇬🇧 (@LordNelson92) September 19, 2018
Read more: More bad news – Tottenham's stadium may not be finished until January