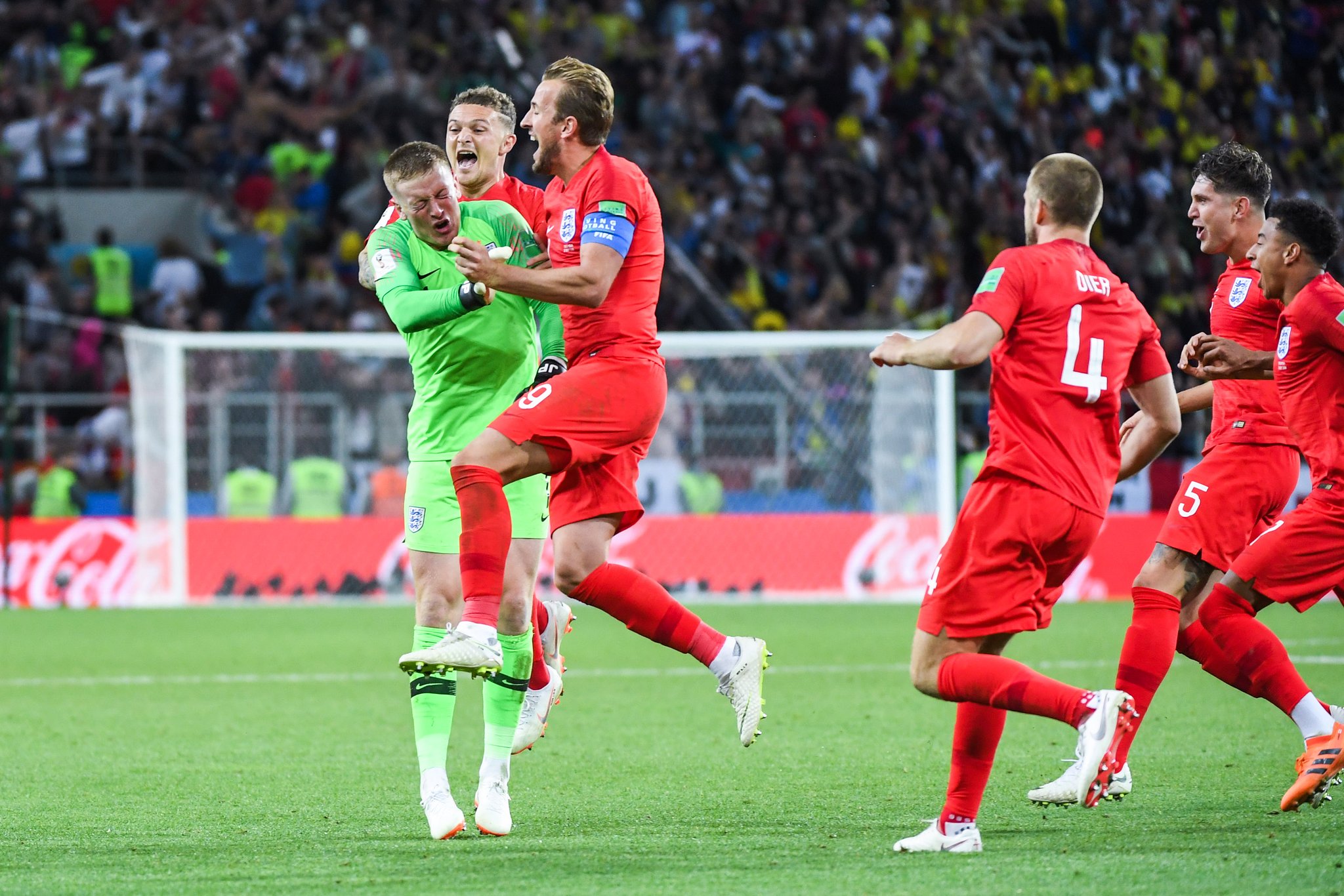 England were so near yet so far from reaching a first World Cup final since 1966. The Three Lions certainly did give a good fight but ultimately lost to Croatia in extra-time 2-1.
Things actually started brightly for the English as Kieran Trippier scored an incredible free-kick just four minutes into the game.
England had an ample number of chances but could not increase their lead and were made to pay the price as first Ivan Perisic scored and then Mario Mandzukic made it 2-1 in the 109th minute.
From jubilation to despair, football is a cruel game and well, there will always be a few players that are targeted and a number of rival fans decided to take out the old "Spurs bottle" remark since the side had five players from Tottenham.
Our fans were not going to have any of it and here are some of their responses as England failed to make it to the final.
You Gooners and your 'bottling' banter are hillarous. You know that started in the same season that Arsenal slipped from 1st to 5th to bottle the top 4 and champions league football while Spurs climbed from 5th to 2nd. Those in glass houses 🤣 Enjoy Thursday night football.

— Armed Forces Spurs (Official Supporters Club) (@UK_Forces_Spurs) July 11, 2018
It isn't bottle, it is lack of experience / players.

— Spursy 🇿🇲🦁🦁🦁 (@CarnoustieC) July 11, 2018
One #Spurs player can lift the #WorldCup18 trophy. 8 #Spurs players playing for bronze! Yeah they bottle it..! #COYS

— E-Spurs Sweden 🇸🇪 (@e_spurssweden) July 11, 2018
That's why I took a social media break I knew as soon as we lost it was all Tottenham's fault 🤷🏻‍♂️ guess were back to hating each other now bring on next season #COYS

— Alex (@ABridgland_) July 12, 2018
So with 5 Spurs players in the squad and 3 starting most games and no arsenal players, we progress the further than we did for 28 years. COINCIDENCE? I think not #COYS #ENGLAND #WorldCup

— liz COYS 🌹♿️ #PCPEU (@simpson_liz) July 11, 2018
Amazing to see how fast @England fans turned on our Spurs boys. Scored 8 out of the 12 goals. Kane winner against Tunisia. Dier ends the penalty curse. Trippier the best player on the team. F the haters. Spurs players carried the team on their backs. #COYS

— Arizona Hotspur (@ArizonaHotspur) July 11, 2018
Anyone who thinks we actually deserved to win that tonight is deluded. Created nothing after Trips unbelievable free kick. Got exactly what was deserved. Still proud though. More than expected #England and have to add #COYS 😘

— Manny (@Bigdog0510) July 11, 2018
Couldn't be prouder, watch the arsenal fans jump on the bandwagon and criticise the players for bottling it. They were there, and the better team won. #COYS #ThreeLions

— Jay Read (@simplyjambo) July 11, 2018
Immensely proud. #ThreeLions pic.twitter.com/XtywYuV8vG

— Chris Whitehead (@Osiris292) July 11, 2018
I wasn't expecting much from England this world cup with the players we have, to get to the semi final and lose is tough but we have to be proud of what these players and manager have achieved #ENG

— Jamie (@JayTheGameCOYS) July 11, 2018
Read more: "LOL", "Pass", "Just a no" – A lot of Tottenham fans do not want the club to spend £70m for PL star
Tottenham stadium update: New pitch to be laid out in October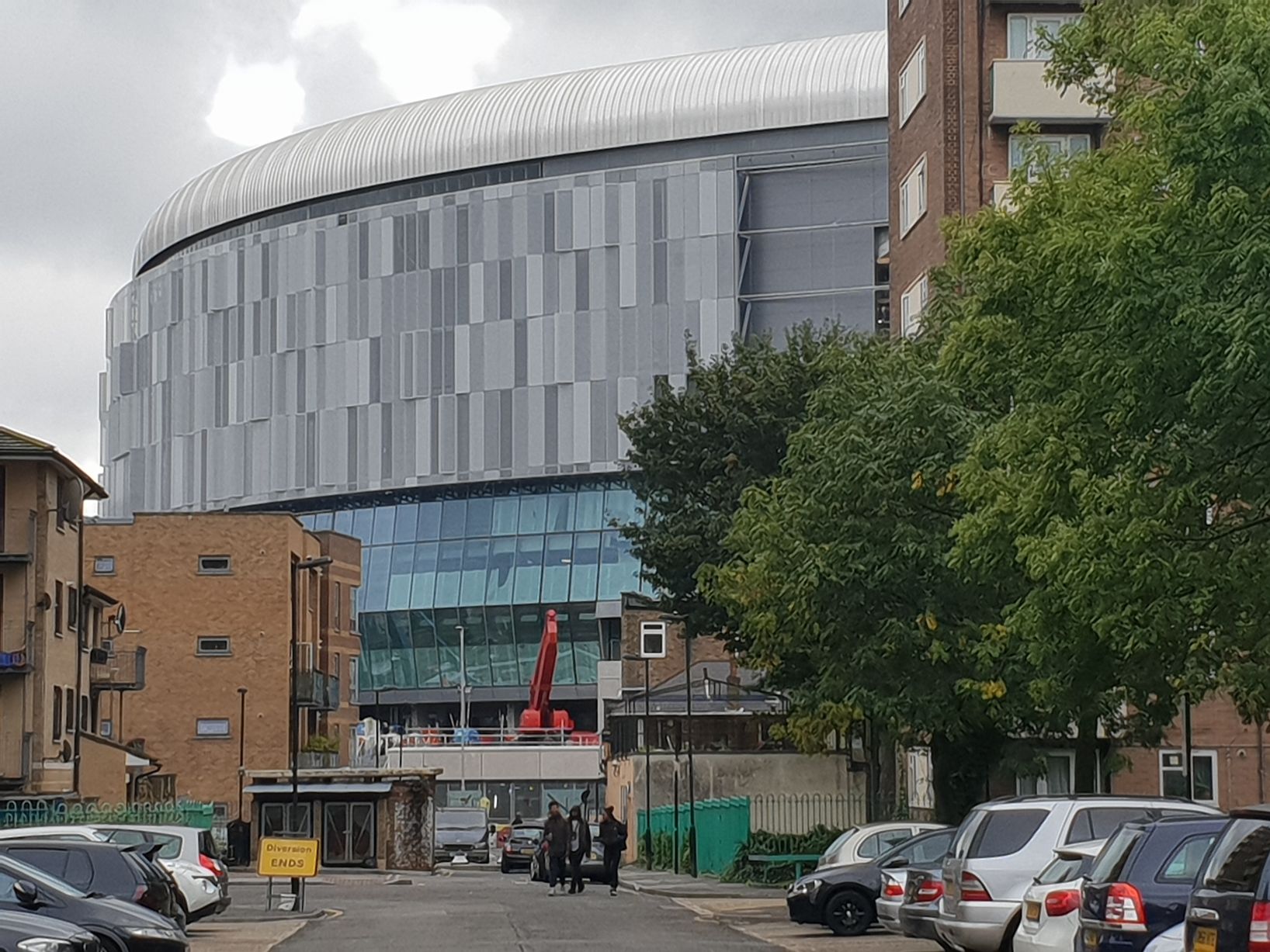 Tottenham's new stadium saw artificial lighting for the pitch being tested in the past week. The moveable lights are expected to help the pitch grow but there was no grass on the surface as per the video.
Football.london claims that the new pitch could be laid as early as October. The report adds that construction firm Mace revealed at a "Business Community Liaison Group" at Lilywhite House that the pitch would be laid in October.
The report adds that the dates for the test events would be revealed a month ahead of their schedule. The construction firm and club are certain that there would be no more delays regarding these events.
Football.london further claimed that an artificial NFL pitch has been installed at the base of our new home.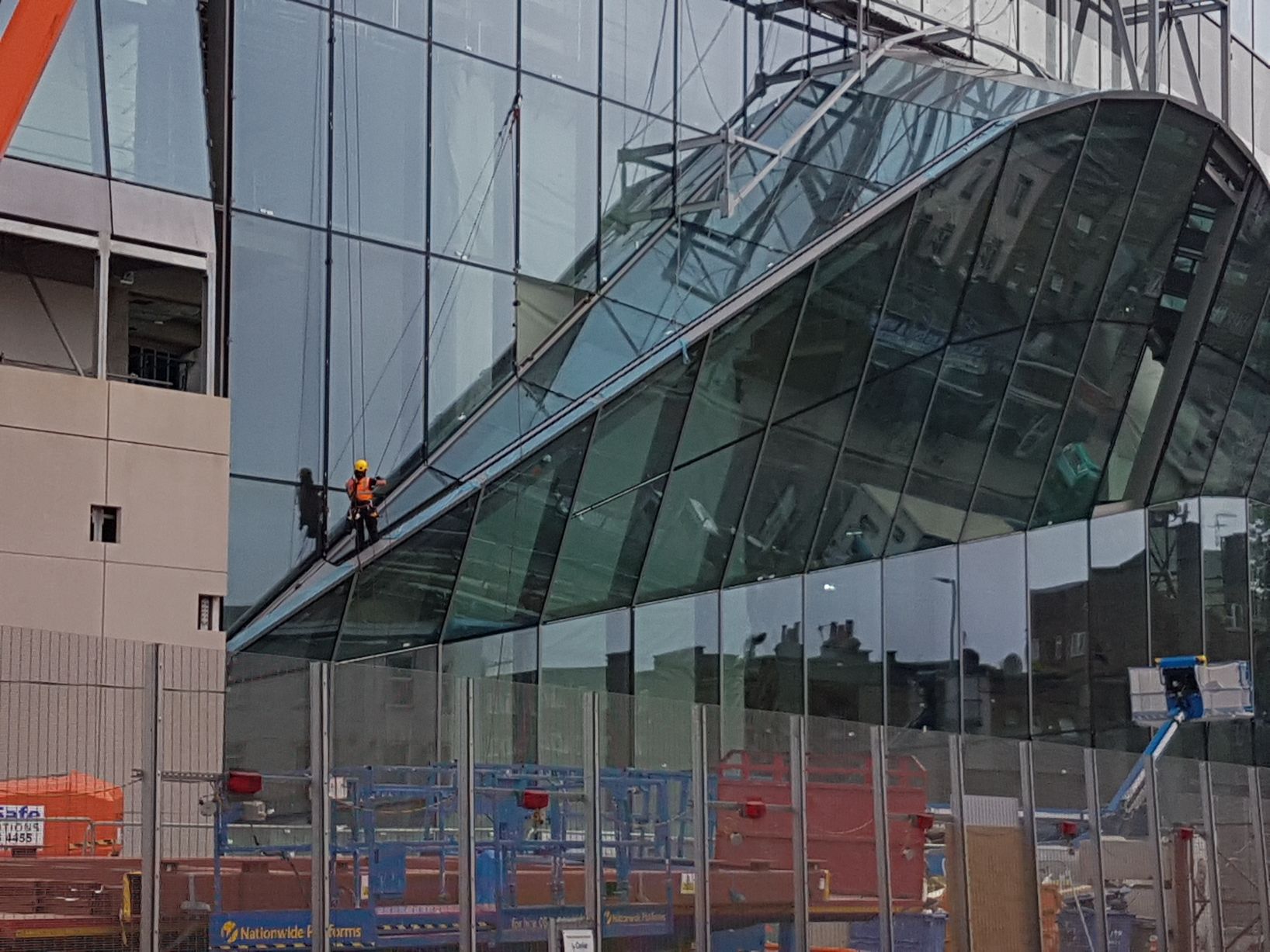 The latest revelations are good news for Tottenham fans who have been waiting for the stadium to be completed.
We all know that our first visitors were supposed to be Liverpool and we have been playing our Premier League home games at Wembley so far. Tottenham did play all their home games at Wembley last season as well and so, playing at this venue shouldn't be a problem for the team.
Read more: Former Tottenham star refutes claims of wanting to leave the club
The same stadium will be our home for the Champions League group clashes. However, Stadium MK has been selected as the venue for our Carabao Cup clash against Watford on Wednesday.
This Tottenham star pushed club to secure Stadium MK for Carabao Cup clash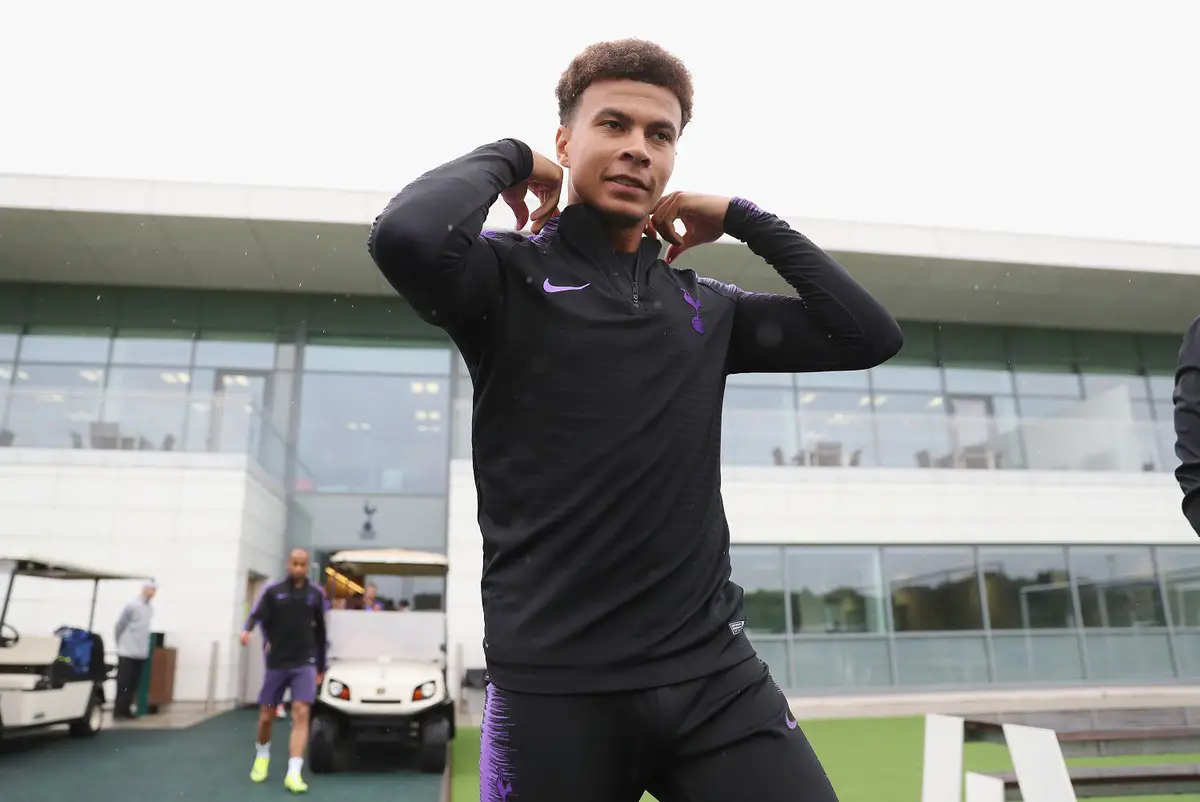 Tottenham will play their Carabao Cup Third Round clash against Watford at Stadium MK. The decision was taken with the help of the FA as Wembley is unavailable on Wednesday.
This would be our second home stadium this season after Wembley. Stadium MK will hold special memories for Dele Alli as we signed the youngster from MK Dons a few years ago.
The Englishman has become a crucial player for us and the midfielder spoke about returning to his old stomping ground.
"It's going to be a great experience to go back there!"

🗣️ Hear from @dele_official as he prepares to return to Milton Keynes tomorrow night when we take on @WatfordFC at Stadium MK. #COYS pic.twitter.com/elvIrcbBMX

— Tottenham Hotspur (@SpursOfficial) September 25, 2018
The 22-year-old claimed that he tried to push the stadium to be selected for the clash against Watford.
Alli added that he was excited as the rest of the Tottenham players would visit Stadium MK. The 22-year-old had even hyped up the venue to his teammates.
It isn't easy to make it to the top level and Alli added that his initial aim was to break into the first-team at MK Dons and then take it from there.
Read more: Tottenham star moves up in list of top scorers after goal against Brighton
We moved swiftly to sign the youngster back then and it has paid off really well. The attacking midfielder hasn't been brilliant for us in the ongoing campaign but the Carabao Cup clash in his old home could be the spark he needs.
"Helped me fall back in love with Spurs", "Warrior" – Some Tottenham fans love former player's tweet
Former Tottenham star Ryan Mason's football career came to a premature end after he picked up a skull fracture while playing for Hull City.
The former Spurs was facing Chelsea and hung his boots in 2018 but is adored by many fans.
Now 27, the midfielder shared a video of him scoring a goal for us four years ago and what a strike it was from the Englishman.
4 years ago today! What a feeling 💙 pic.twitter.com/giCOFM2o4Q

— Ryan Mason (@RyanMason) September 24, 2018
This was Mason's first goal for Spurs and it came in a League Cup fixture against Nottingham Forest.
The midfielder might not have been the most gifted player ever but he always gave 100% on the pitch and his move to Hull City, unfortunately, did not work out.
Mason played for numerous clubs in the English system, serving stints at Millwall, Yeovil Town and Doncaster Rovers.
The former Spurs star also had one cap for the England national side in 2015 and a number of fans tweeted their love for the player after his post.
You helped me fall back in love with Spurs, Ryan – you'll always have a place in every fans' heart 💙

— Spurs Stat Man (@SpursStatMan) September 24, 2018
Superb strike, Ryan! Watching you rise through the ranks meant so much to us fans. Hopefully we see you back home coaching at Hotspur Way soon. 💙 #OneOfOurOwn

— Lilywhite Spurs (@Lilywhite_Spurs) September 24, 2018
Super strike.

Was great watching you, Andros Townsend and Harry Kane coming through the ranks, means more to us fans than you probably realise.

— stu rice & peas (@inremotepart) September 24, 2018
On today's reading that probably should of won the puskas goal of 2014 mate

— noname (@yiddooooo) September 24, 2018
Wow. 4 years. A moment that was pretty special. Thank you Ryan.

— SpursNews (@SpursNews1961) September 24, 2018
#OneOfOurOwn ❤️

— Jon Mannings (@jonthfc) September 24, 2018
I was there behind the goal with one of my sons and what you don't see on the clip is the moment you saw the ball go in you looked down and clenched both fists to your chest. #purejoy we loved that goal 👏👏👏👏👏

— Mark Levene (@LeveneMark) September 24, 2018
Still one of my fav strikes from a Spurs player🙌🏻 #youaintsavingthat

— Graham O'Brien (@GrahamScutzy) September 24, 2018
And then you started against Arsenal on the weekend, became a fan ever since 💙

— MagicalMoura (@ashleythezulu) September 24, 2018
Mason we love u

— Tanaka Gwatsvaira (@Jullo18) September 24, 2018
Warrior.

— Jamie Frost (@ospriet) September 24, 2018
Read more: "I'm happy at Tottenham" – Star claims he has work to do at Spurs despite interest from Bayern Munich