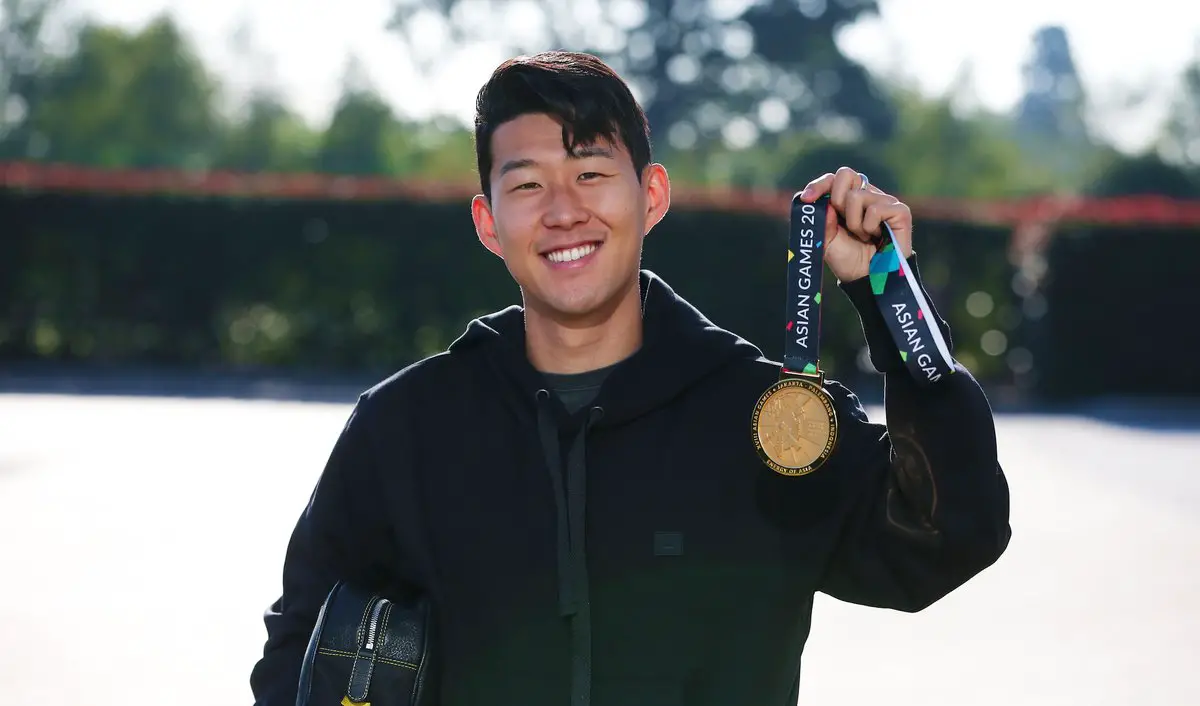 Tottenham star and recent Asian Games gold medallist Son Heung-min returned to the club, as a picture was posted on the official Twitter handle.
The forward was away on international duty with South Korea side but his gold medal has ensured the 26-year-old need not take up military training for his country.
Son has missed all our Premier League games so far but his arrival could not have come at a better time.
Tottenham face Liverpool in the next game and Dele Alli has been ruled out. Son could receive a start in the clash and he certainly will have a huge role to play for the remainder of the season.
The South Korean also had a message for Spurs fans ahead of the clash:
🇰🇷 🔊 Sonny is back at Hotspur Way and has a message for you… #COYS pic.twitter.com/b8m049T9ks

— Tottenham Hotspur (@SpursOfficial) September 13, 2018
Spurs lost their last game against Watford and the clash against Liverpool could be key in our title charge.
The Reds don't have a great record against us in recent seasons and a few fans were ecstatic seeing Sonny back at Tottenham.
Sooooonnnnny 😍😍😍😍😍 pic.twitter.com/cvOrRkZ4bY

— آحمد🇸🇦 (@iaju3) September 13, 2018
— Aaron Savieri (@ronsavie) September 13, 2018
"Great to be again back home."
It's impossible not to love him. So happy that he will be able to enjoy a full career.

— Freddie ⚖🇧🇪 (@Freddie_LR) September 13, 2018
— L (@Eriksennn) September 13, 2018
— Sam Gray (@SamGray2000) September 13, 2018
Son is legend

— Ibrahimovic (@hookjoon) September 13, 2018
My man crush for sonny is real, can't hide it…. sorry @KelClaypole, u currently playing second fiddle. #thfc #sonny #sorrytothewife

— Maaaark (@WMarkFowlerClay) September 13, 2018
No words to describe how I much I love Sonny, a great player and man. In my eyes, he's already a Spurs legend, and long may it continue.

— Joe (@Joe_DMB) September 13, 2018
SONaldo is back :O #COYS

— Stefano Sangiovanni 👽 (@SteSangio) September 13, 2018
— I 💙 Coochie (@20Role) September 13, 2018
🎶There was Heung-Min in the air tonight
The #Spurs shone bright – he's no rando
He's scoring goals for you and me, for victory
Screw you Soldado 🎶#COYS @SpursOfficial @TottenhamLIVE

— Ian Harrison (@thatblighterian) September 13, 2018
Read more: Tottenham paid more to construction workers than playing squad for stadium completion
Tottenham interested in £44m January move for Barcelona starlet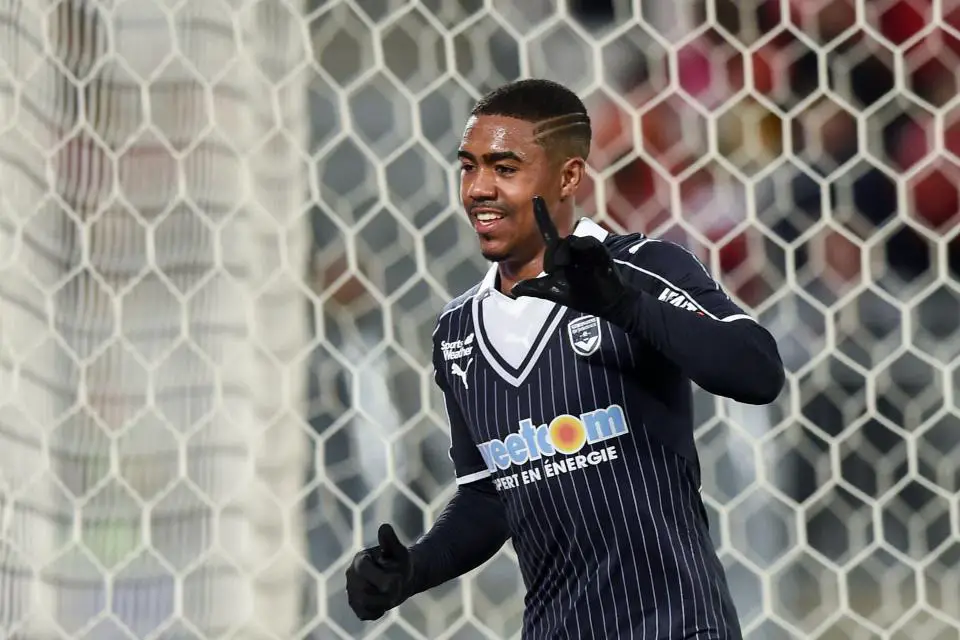 Tottenham are interested in a £44m move for Barcelona's Brazilian winger Malcom, according to Sport (h/t Daily Mail). Spurs had an inactive summer window and it looks like we might go big in January.
Malcom joined Barcelona at the start of the season but has featured just twice for the Catalan giants. He has played 25 minutes for the Blaugrana this season, with the Brazilian being unable to break into a playing XI featuring the likes of Ousmane Dembele, Lionel Messi and Philippe Coutinho.
The winger had a sensational season in the Ligue 1 before moving to the La Liga, scoring 12 goals and providing 7 assists in 35 league appearances. He is surely a quality player whose potential is not being utilized in Spain.
Considering the quality in our squad and also the 21-year-old Barca winger's talent, it could be a perfect match. Malcom would add some incredible depth to our squad and Pochettino must make a move in January.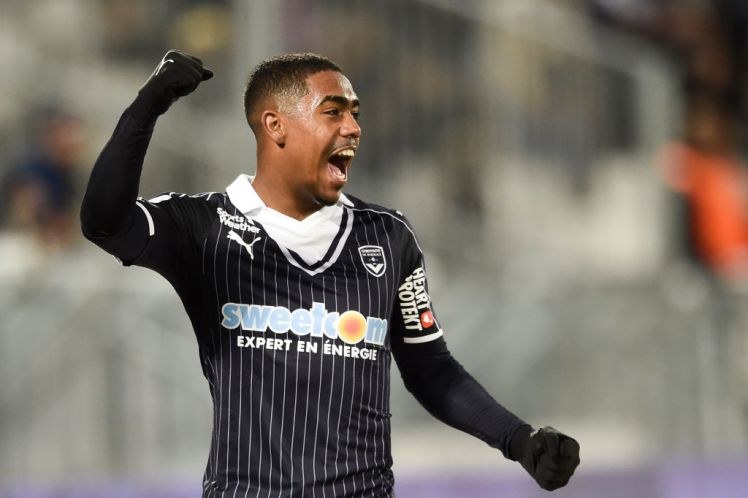 Though £44m seems steep, it could be a gamble worth taking as the young star has all the tools required to take the Premier League by storm with more game time.
Whether or not Barcelona would let go of a player they signed just a few months back remains to be seen but this is a move we must make to bolster our attacking reinforcements in January.
Read More: "Shushing the racists, hands down": Some Tottenham fans relive the memories as club shares a video of wonder goals against West Ham
After the quiet summer window, a statement signing in January would go a long way in conveying a message to our rivals.
[Video] This latest aerial video of Tottenham's $1bn new stadium is absolutely wonderful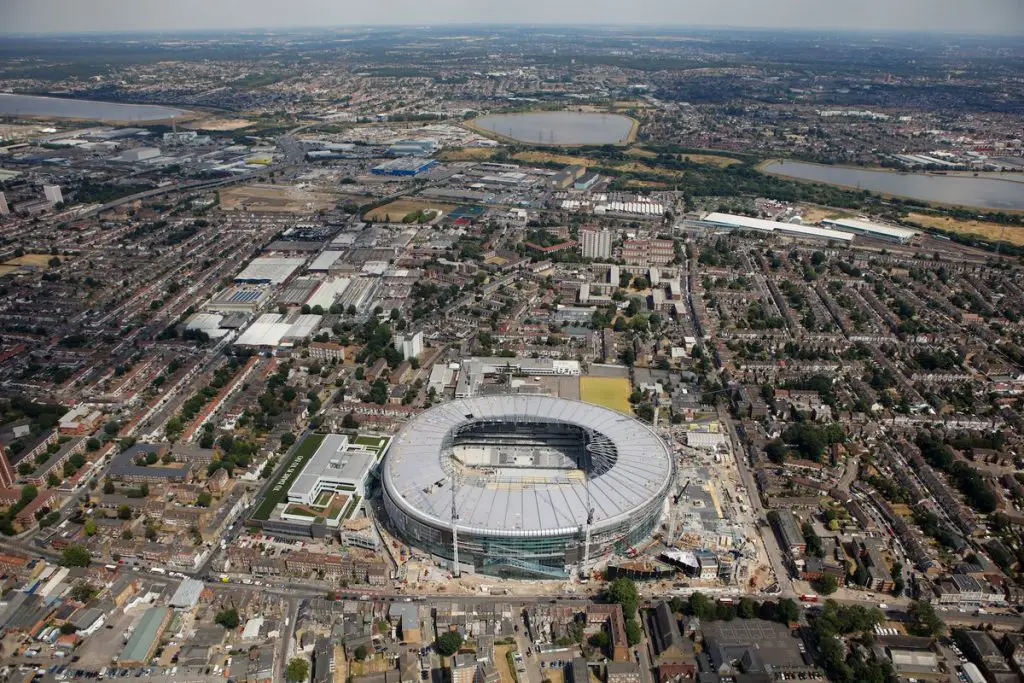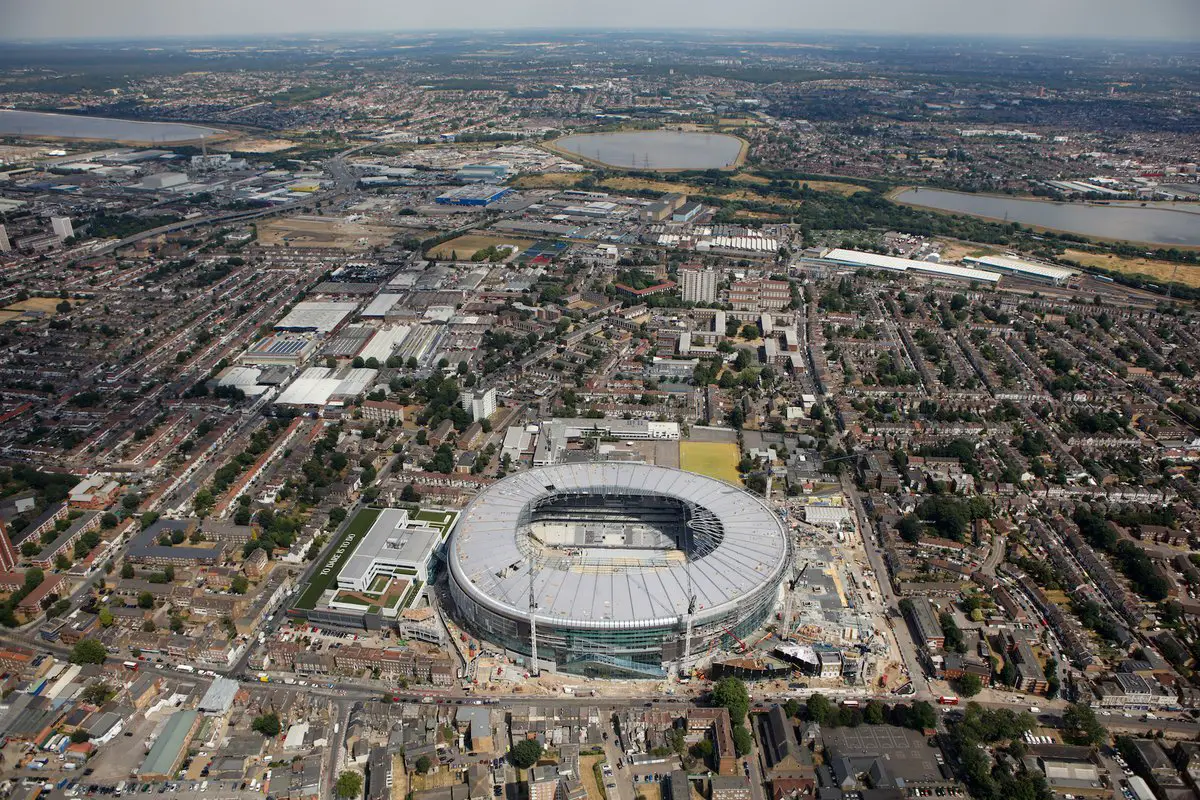 YouTuber Mr AV (h/t Football.London) has posted a new high-definition video of our club's stunning new $1bn stadium. The footage provides us with a clear picture of how much work has been done in terms of the construction.
The video also showed the soon-to-be-opened club megastore and the Tottenham Museum. The aerial footage of the new stadium was wonderful as it also showed the overall structure of the stadium and the single-tier 17,500-seater south stand. The video also shows the area where the giant golden cockerel will sit above that stand.
It is not known as to when the stadium would be available for use but it looks like the construction is progressing at a reasonable rate.
It was indeed a disappointment when it was decided by the club hierarchy that we would be playing our home games at Wembley this season but that would all change when the stadium is unveiled officially. The construction has taken quite a bit of time and it will be an exciting phase when the work is completed.
Read More: "He is quick, smart and he can score" – Tottenham star warns his team of West Ham star's quality
The new stadium would surely serve as a boost to the entire club and it would wipe out any negativity surrounding Tottenham. The club too have been keeping us updated on the progress regarding the stadium and we'll have to wait to see what the club say next regarding the completion of the stadium work.
"Shushing the racists, hands down": Some Tottenham fans relive the memories as club shares a video of wonder goals against West Ham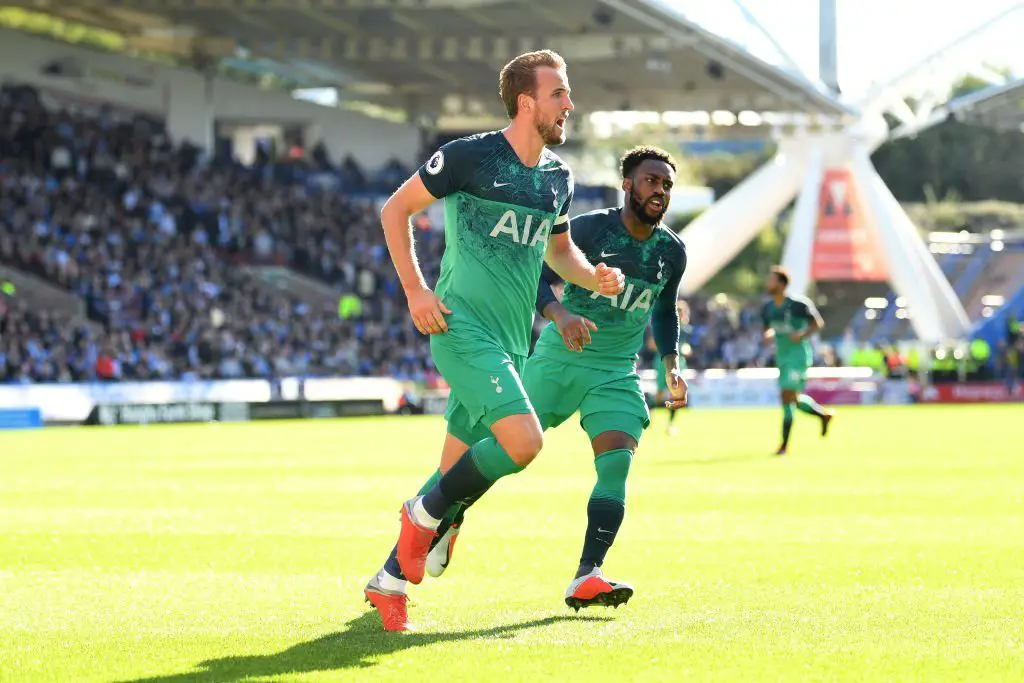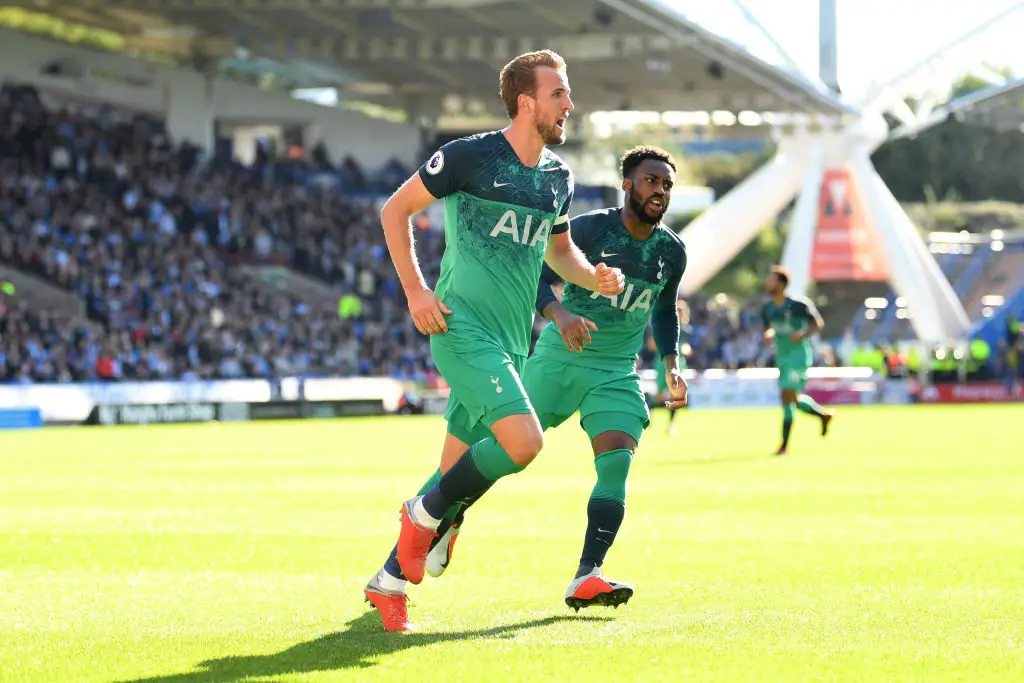 Tottenham are set to face West Ham on Saturday and the club shared a video featuring some of the best goals we have scored against the Hammers in the past.
The video featured some memorable and stunning strikes from the likes of Gareth Bale, Son Heung-min, Jermain Defoe and Dimitar Berbatov.
Tottenham's past 8 meetings with West Ham has seen 28 goals being scored, at an average of 3.5 per game, hence, it is logical that the club has shared a video of some great goals from the past. The game on Saturday presents us with a chance to keep the pressure on the teams above us and we shouldn't drop points.
The video was a trip down the memory lane and the fans had a say on it. The Tottenham faithful reacted to the video on Twitter and a lot of them had some nice things to say.
Defoe's run through their entire team is my fav

— JaiP (@JaiP72) October 19, 2018
The first Bale one I think.
But there's a message in this video – shots from outside the box (in some cases WAY outside) seem like a good way to beat West Ham.

— Stephen Grist (@Sjgrist) October 19, 2018
Stalteri, hero

— MarcoPolo (@marcusssbatt) October 19, 2018
Sonny's screamer shushing the racists, hands down.

— YoojinJung (@3POR2D2) October 19, 2018
Does anyone else completely lose interest when you hear that awful commentator for the Spurs videos 🙄🙄

— Jurts__COYS94 (@THFC_COYS94) October 19, 2018
All of them COYS

— Wally (@thfcwally) October 19, 2018