Why Tottenham Are Interested In This Liverpool Target? Everything You Need To Know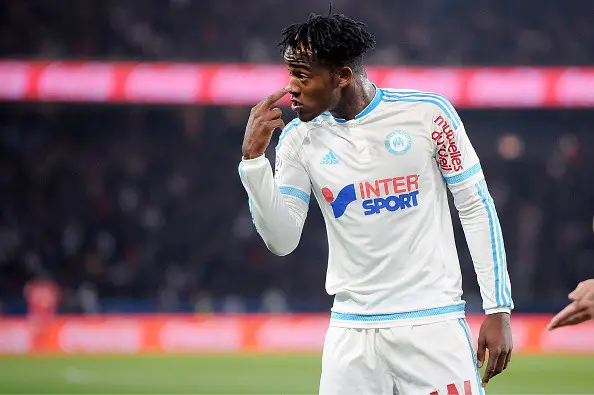 Another season almost comes to an end and here's another striker from the French division 1 who is making loud noises. He's one of the hottest and upcoming youngsters on the planet right now playing the game and has caught the eye of Jurgen Klopp and Mauricio Pochetino! Yes, Batshuayi has turned up in such impressive style that even though Marseille are nowhere near a position that one would associate with them, they are still to gain massively in the form of the youngster this summer.
Brief Back story: 
Like almost every other top young talent in France, Batshuayi is a product of the impressive talent pool of the Belgian League. A well traveled player at the age of 22, Batshuayi has featured for 5 different clubs in Belgium since his youth days. Born in a Brussels, he joined the Brussels FC youth setup and soon made moves to bigger clubs such as Anderlecht and Standard Liege where he debuted and went on to start for the first team on a regular basis.
He scored 39 goals in 97 appearances for the club in 2013-14 winning the golden boot with 21 goals, his career best in a season so far.
Style of play:
He's calm and composed and he knows to work the ball with his feet. The dribbling skill of his is quite rare for a Belgian/European striker and more commonly found amongst the South American stars. Knows where the back of the net is, Batshuayi is a strong and physical number 9 who is not afraid to put his head/leg in difficult challenges in order to reach the ball before his opponent.
His height of 5′ 11" isn't the tallest for a striker but the pace and dribbling skills accompanied with his vision and finishing, make him a nuisance to handle in the box. With better service he is bound to score much more than what he is currently achieving at Marseille.
With an impressive record of almost 0.7 goals per game this season, Batshuayi is on the list for a Euro call up to the Belgian squad, especially now that Origi is ruled out. Strong on both feet, something that we don't see in both Benteke and Lukaku, the other 2 options for Belgium.
But all isn't good with the lad. His passing is quite erratic and he can be very selfish at times, probably over ambitious too. He needs to calm down a little and use his skill to maintain his calm and exceptional reading of the game and he bridges the gap between being just another bright prospect and one of the best strikers in the world.
What's in the Future? 
Klopp seems to have his eyes set on the player and Spurs seem to be very interested too! Is it too early for him to make the move? Maybe not, but he needs regular football under a manager who will take care of his development. Spurs and Liverpool are both great choices right now but Champions League football may prove to be a factor in making his decision. He's going places for sure!