Spanish Football Expert Updates On Real Madrid's Interest In Tottenham Midfielder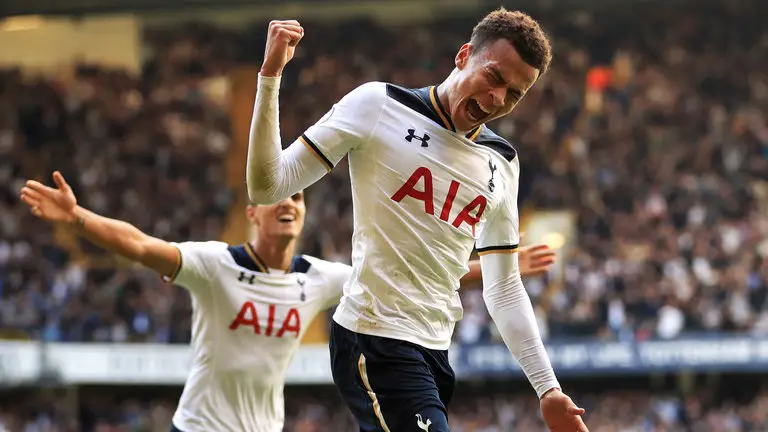 Real Madrid have been constantly linked with a move for Tottenham midfielder Dele Alli, who has been in sensational form of late. The very first transfer rumours linked to the 20-year-old midfielder with a move to Paris St Germain, but the speculation was immediately quelled by the player. However, there has been no response from Alli with regard to speculation linking him with a move to Real Madrid. It has intensified transfer rumours in the last few days with the Spanish club reportedly preparing a £50 million offer for the player.
They are prepared to meet the valuation of Tottenham, who signed him from MK Dons just over two years ago for a paltry £5 million. In these two years, he has been transformed into one of the best players in English football and certainly one of the finest English talents of late. He has been more of a supplier to Harry Kane, but his role has changed in the last few weeks. Alli has demonstrated his incredible ability to score goals with ease. Even though he is an attacking midfielder and a playmaker, his physical presence has allowed him to score some spectacular headed goals.
Alli's presence was felt the most in the recent 2-0 win over Chelsea. Spurs dominated the game from start to finish against the table leaders, who had been on a winning run of 13 games and secure this victory courtesy of a brace from Alli. The midfielder has now taken his league tally to 10 goals in 19 appearances. As rumours about a move to Madrid grow even more following this good run of form, Spanish football expert Guillem Balague claims that he is not aware of any interest from the reigning table leaders in Spanish football, according to Sky Sports. He said:
"What a potential Dele Alli has!

"He is watched by everybody of course, but Real Madrid, at this point in time, have got no intention to go for him. Let's see how he develops in the next few years."
Madrid and Tottenham have had previous transfer dealings in the past with Luka Modric and Gareth Bale making the switch from England's capital to Spain's capital. It is this good relationship that could pave the way for Alli moving to Madrid at a very young age. Bale and Modric made the switch after having achieved a lot with Spurs, but Alli has been in the limelight for only two years. In the past, English players who made the switch very early to the Santiago Bernabeu ended up regretting the move and former Liverpool striker Michael Owen is a perfect example.
Alli has tried to quell the speculation by getting on with his game, but it is highly unlikely that the rumours will die down unless he comes out with an open statement just like he did with the rumours about a PSG move.