Mauricio Pochettino Updates On The Latest News Surrounding Erik Lamela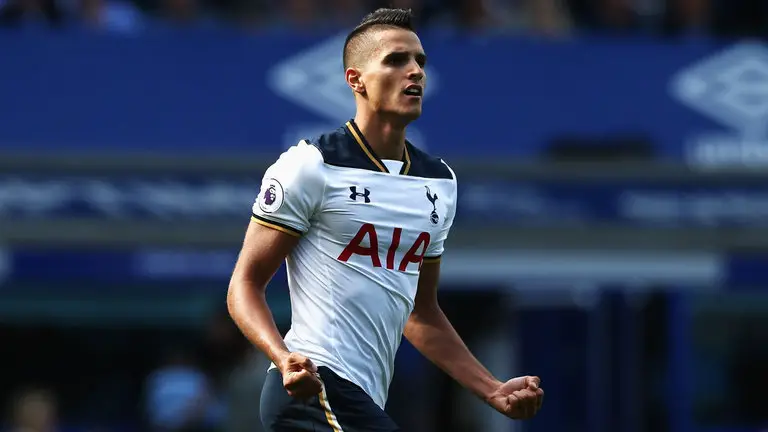 Tottenham midfielder Erik Lamela was recently spotted in Italy's capital Rome, and it has sparked rumours that he may be set for a return to the Italian Serie A. Lamela is only 24 years old, but he has incredibly been at Spurs for the last four years after coming as a £30 million signing in the summer of 2013. He initially failed to demonstrate his talent to the White Hart Lane faithful, but he has become an important player at the club once he started settling into life on the Premier League.
Lamela was a significant factor in the club's third place finish last season. He came up with 11 goals in 44 appearances, in what turned out to be his best season at the club till date. He has truly progressed into an important player, but this season can only be classified as a setback. Lamela has been plagued by injury problems this season and has managed to make only 12 appearances in all competitions. He has not featured for the club since the 2-1 loss against Liverpool in the EFL Cup back in October.
As of now, he is the only player on the sidelines at Tottenham. Even more worrying is the fact that no return date has been set for his return from the hip injury.
As his absence from the Spurs team continues, Lamela has just been spotted in Italy. This has sparked rumours that Roma are looking to re-sign him from Spurs in order to rekindle their title aspirations. But Pochettino has confirmed that the winger is merely receiving treatment in Rome.
As quoted by the Guardian, he said:
"First of all, the injury was nothing. Then, it was a little bit and then, it was that minor problem still, still, still, every day. Then, he had the problem with his brother. He went to Argentina. Stop. Then he came back, and that affected a little bit his mind and now he was recovering very slowly. And it's for that, he is very anxious.

"Now is a good moment for him to go. He asked and we believed it's fair. We decided to send him to Rome."
Roma are only four points behind Juventus in the league table, but they have played a game more than their rivals. There is also a serious possibility of Napoli and AC Milan catching Roma. A player like Lamela, who is just about to hit the peak of his career, would strengthen the team in a huge way and he would also not need any settling in time despite coming in January.
A number of Spurs players have signed new contracts in the last few months. Yet, the situation surrounding Lamela continues to be a strange one. The Argentine has not been offered a new deal despite his contract running out in the summer of 2020. As a player capable of playing across the front three, he is versatile and will be a valuable addition to any club. One of the primary reasons for his success last season was being able to play under Mauricio Pochettino, who has managed to get the best out of the Argentine than any other manager in English football.