Tottenham Latest – Pochettino Wants To Coach Argentina National Team, As His Son Receives Spurs Scholarship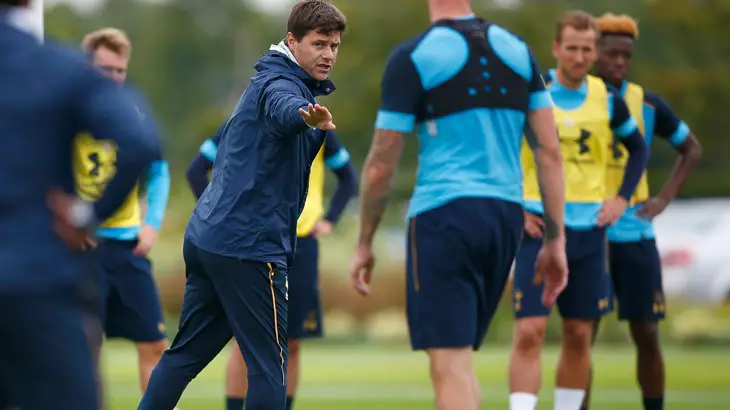 Mauricio Pochettino has revealed that his long-term ambition is to be in charge of the Argentina national team and also take charge of his old club Newell's Old Boys and the Tottenham boss was speaking on the occasion, as his 15-year-old son has been given an academy scholarship at Tottenham, according to the reports from Daily Mail. Pochettino's son, Maurizio, has been part of the Tottenham under 16 team. The 15-year-old has now been given a scholarship and it looks set to continue his development at the club. Even though his father was a centre back, Maurizio is a winger.
Maurizio's elder brother Sebastian has been working with Spurs as a sports scientist after having recently completed his degree at Southampton Solent University.
Pochettino's revelation does not come as a major surprise considering that many of the South American players want to either end their playing careers at the club where it all began or manage the same. Pochettino started his career with Newell's Old Boys just like one iconic Lionel Messi. However, the centre back made his debut for the club in 1984 – even before Messi was born – and went on to represent them until 1994. His major break as a player did not come after a decade of making his debut for the South American outfit. His move to Espanyol in 1994 gave him the exposure of European football.
Pochettino has not looked back since moving to Espanyol. After concluding his playing career after spending a few years at Paris St Germain and Bordeaux, he went on to become a manager by taking charge of Espanyol in 2009. However, he has now been in England for four years after coming to the country through Southampton in 2012. It looks like Pochettino may be set for a long stay in English football after recently signing a long-term contract, which will see him stay at the club until the summer of 2021. This long term contract is a sign of incredible commitment from the club, which has seen several managers come and go in the last few years.
For his credit, Pochettino has done exceedingly well in the last two years. However, it may be awhile before his son Maurizio progresses to the level of being a first-team regular.
Even though the manager has also admitted his ambitions of being in charge of the Argentine national team and his former club, Spurs may not necessarily fear about the situation coming together in the immediate future. Pochettino says that he is at the time of his career when day-to-day involvement in the game is absolutely essential. He said:
"At my age I like to be involved in the day-to-day. I do not have short-term aspirations to coach Argentina.

"Maybe yes in the long run, because my two dreams are to train Newell's and the national team."