Brazilian Legend Loves Dele Alli's Goal: "It looked like a goal I would like to score."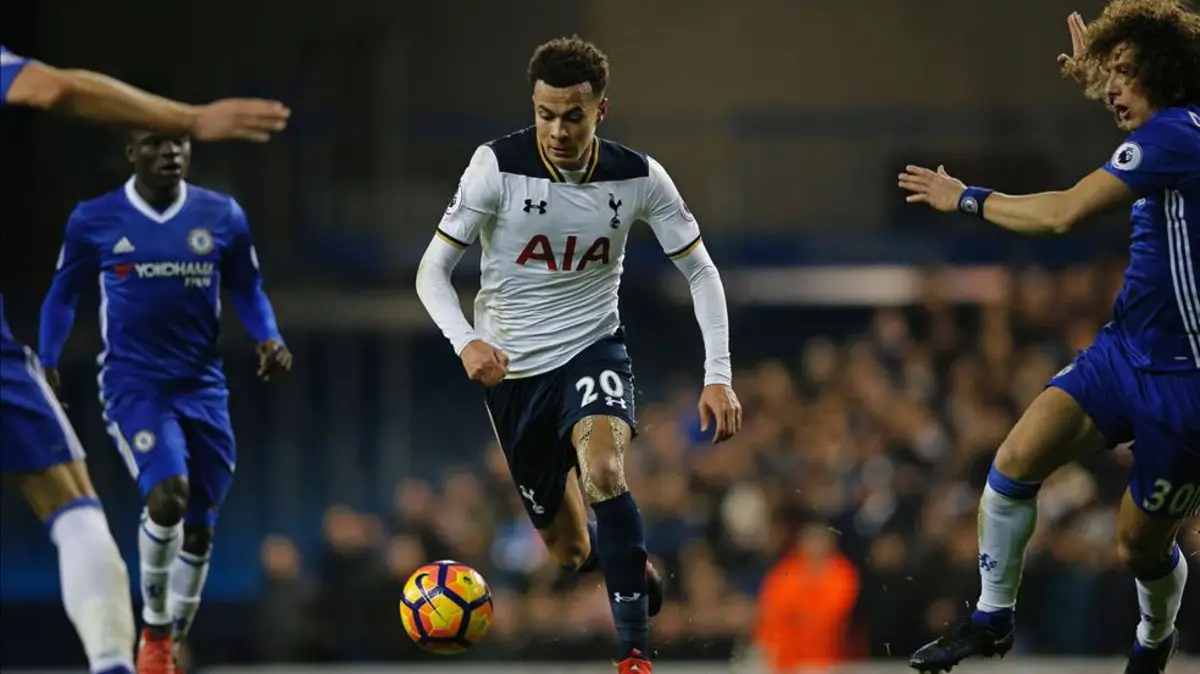 In a recent interview for the March 2017 issue of FourFourTwo, former Barcelona and Brazil legend Ronaldinho said that he is honoured to be addressed as an inspiration to a fresh generation of players.
The 36-year-old has been a hero for many young wizards from various leagues while they were growing up. The star-dusted list includes Neymar, Dele Alli, Paul Pogba, Raheem Sterling, Thiago Alcantara, Gabriel Jesus and Willian.
Tottenham Hotspur attacker Alli scored a fabulous goal at Crystal Palace last campaign, which caught the eyes of many, even Ronaldinho himself. The 20-year-old cheekily flicked the ball over the incoming Mile Jedinak's head, before rifling the ball into the bottom corner of the post. It was a goal worth watching over and over again.
"I saw Dele Alli's goal last year and it looked like a goal I would like to score – there is just no explanation for goals like that," he says. "It's thrilling to inspire someone to score such a great goal; I can barely put it into words.

"It's very emotional for me to inspire world-class players – people like Pogba and Sterling, they are already among the best and it's great to see them scoring the goals that make people love the sport even more."
The Samba icon stated that that's the type of goal that he loves to score himself. Ronaldinho is known over the hills and ocean for his flamboyant skills and goals that would get fans off their seats. Therefore, Alli would certainly be on cloud nine when he gets to know his idol loves his goal that much. In fact, it's an additional boost to try out more acrobatic efforts in front of goal.
Since arriving at White Hart Lane in 2015, the former MK Dons attacker has been an integral part of the squad. This term, he has already racked up 11 goals and 2 assists to his name. A number of European giants like Real Madrid and Paris-Saint Germain are already vying for his signature.
The 2012 World Cup winner also added that one of his favourite England players is Wayne Rooney. They both faced each other in a friendly at Wembley in 2013. Rooney recently hogged the headlines after bagging his 250th goal for Manchester United against Stoke City to leap ahead of Sir Bobby Charlton's record as the club's top scorer.
"Among the English, I still like Wayne Rooney," Ronaldinho says. "He has skill, shoots well and protects the ball. He is steady – never on the ground. I have always liked his style."
Despite salvaging a crucial point for the away side, the 31-year-old has fallen down the pecking order at Old Trafford this season. However, teams with deep pockets are monitoring his situations too.
Mauricio Pochettino's men travelled to the Stadium of Lights to face Sunderland only to grab a point, while EFL Cup finalists Manchester United will welcome Hull City. It doesn't seemed like a huge contest for Spurs, but Sunderland managed to keep their nerves.