Tottenham Hotspur Lineup To Offer 23-Goal Wonder £80,000-a-week Deal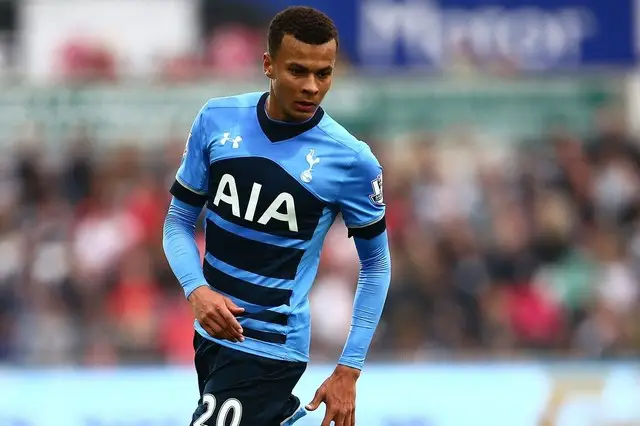 Tottenham are set to offer Dele Alli a new deal to keep him at the club and ensure the likes of Barcelona and Real Madrid don't sign the talented Englishman, according to the Express.
Alli was one of our best players and certainly was one of the best in the Premier League as he helped us finish second in the league just behind Chelsea.
The 21-year-old scored 23 goals in all competitions for us and has been rumoured to be the player that has been targeted to replace the ageing Iniesta at Barcelona.
The Express also claims that the deal for Alli would take his pay package to £80,000 a week, which is far higher than his current wage of £55,000. While it would not make him the highest paid played at Spurs, the deal does take him close to the £100,000 a week that Hugo Lloris and Harry Kane reportedly earn.
This would also be Alli's third extension since joining us in 2015 and just serves as a reminder of the quality the youngster has and how far he has come since signing from MK Dons.
The Englishman only cost us around £5 million and if reports are to be believed, then Barcelona or any other club in the world looking to sign Alli up would have to stump out at least £100 million, which would be a record transfer amount.
For all the talk about the talented youngster, we have to do our bit and keep hold of him. We have one of the most exciting squads in the Premier League at the moment and if we are to lose out on any of our stars, it would push us back as we look to pick up our first Premier League title.
Last season, we were close but only missed out by seven points despite losing fewer games and having a better goal difference than Chelsea. A couple of quality signings can help us push to the next level and with the likes of Alli still in the side, we could end up being the team to beat this season as well.
https://www.youtube.com/watch?v=aBVvx1QU558