Report: Tottenham Keen To Complete Permanent Deal For Midfielder, But Opposite Party Wants A Loan Move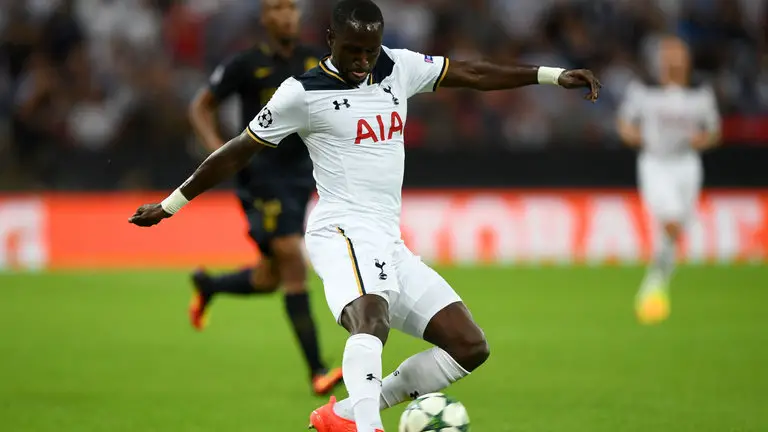 Moussa Sissoko is widely expected to leave Tottenham in this summer transfer window, as manager Mauricio Pochettino prunes the squad. Even though the club have been criticised for not signing any player up until now, it appears that Sissoko is on his way out, according to The Evening Standard.
Turkish outfit Trabzonspor have emerged as the potential destination for the player. After having joined Spurs for £30million only last summer, few would have expected Sissoko to be on the market so soon. Yet, the 27-year-old has been unable to settle at Tottenham under Pochettino, and his first-team opportunities reduced significantly in the second half of last season.
It is regarded that the midfielder has no place in the starting line-up this season, as Spurs continue to be linked with a move for Everton midfielder Ross Barkley. Sissoko failed to even make it to the pre-season tour of the United States, although illness was cited as a reason. He did feature in the friendly win over Juventus. Marseille had been the likely destination for a long time, but the entry of Trabzonspor does make the transfer market interesting. However, it appears that Trabzonspor are finding it difficult to reach an agreement with Spurs.
Trabzonspor are understood to be keen on the player only on a temporary basis. They want to take the 27-year-old on loan, but it seems that chairman Daniel Levy is keen on letting the player leave on a permanent basis. Spurs are unlikely to sell Sissoko at a significant loss. The Turkish club's vice-president Gencaga Meric has claimed that Sissoko is keen on joining the club, but is also finding it hard to convince the player about a loan move.
The move is extremely important for Sissoko in order to keep his place in the French national team. Since making the debut for France in 2009, the 27-year-old has featured in 52 games and has scored 2 goals. However, there is a serious danger of Sissoko missing out from the squad and the World Cup 2018, as a result of his lack of regular first-team opportunities at Spurs.
After being brought in as a key attacking midfielder on transfer deadline day, Sissoko failed to even score a single goal in the 2016/17 campaign.