Tottenham Have Already Entered Advanced Negotiations To Complete Second Summer Signing – Report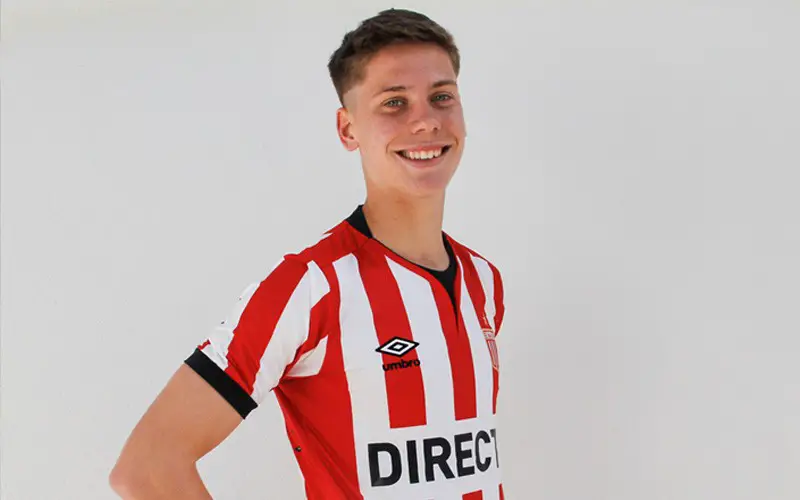 Tottenham fans got the news they were waiting all through the summer as the club announced the signing of defender Davinson Sanchez from Ajax. The wheels are now set in motion and it looks like the second signing is just around the corner.
Spurs are reportedly hopeful that they can sign the highly talented Estudiantes defender Juan Foyth for around £9 million, according to the Guardian. The 19-year-old is not new for the fans as he was tracked for a long time with a view of making a bid.
The young Argentinian has also attracted interest from Inter Milan and Paris Saint-Germain but it looks like we are in the driving seat, thanks to the advanced negotiations by Tottenham officials.
Foyth, the Argentina national under-20 player, is highly rated in his native and hopes are that he would end up cornering the attention of top European clubs. Spurs were in contact with Estudiantes last month and are eager to make Foyth the second signing of the summer.
While Sanchez is a more ready-to-start player, Foyth would be an investment for the future. Spurs could pay a club-record fee of £42 million for the Colombian and to be honest, it is a coup in the current transfer market.
Tottenham officials traveled to Amsterdam on Monday to close out the deal as Ajax finally relented to sell. The Dutch giants were adamant that they would not sell him for anything less than €50 million (£ 45.6 million). But eventually, Ajax agreed to a payment of £28 million up front and £14 million in performance-related bonuses.
So, are the fans happy? As we saw other competitors spend big in the transfer market and Tottenham failing to make a single purchase, it was frustration for the fans. Mauricio Pochettino promised that there would be signings before the transfer window closes and looks like he is having his way.
Ideally, he would want four players before the window closes and all eyes would now be on Ross Barkley's transfer from Everton. All in all, the pendulum has swung back in favor of the Spurs and I can see more signings in the coming days.
https://youtu.be/Ji1UhI1ID3Q