[Photos] Tottenham Release Mind-blowing Latest Pictures Of New £800m Stadium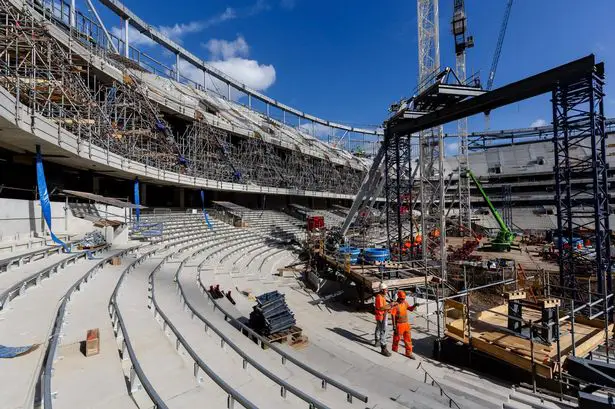 Tottenham Hotspur have come up with another set of impressive pictures of their new £800m stadium, leaving fans in awe, with the outer framework appearing very impressive. The latest images appearing in The Mirror have given another glimpse into the work that is being done on the new stadium.
The ground is taking shape for Mauricio Pochettino's men to move into for the 2018/19 season. The 61,559-seater stadium is already catching attention and is ready to be one of the best in Europe.
Spurs moved out of their old White Hart Lane stadium after bidding farewell last season. It was after 118 long and eventful years at the stadium that Spurs decided to make a move into the future.
The side is currently using Wembley as its temporary home for this season while the new stadium gets set for a grand opening next year. And, while the construction is going in full swing, the club kept updating the fans with photos from inside the stadium.
There is no doubt that the stadium would be one of the marvels in London with many neutrals feeling that it would be way better than Arsenal's Emirates Stadium.
The professional approach taken by the club during the entire process has earned plaudits even from the rivals. Derby rivals Chelsea have asked their own 'Supporters Trust' to get in touch with their counterparts from Tottenham and understand how the temporary shifting to Wembley has so seamlessly been taken up.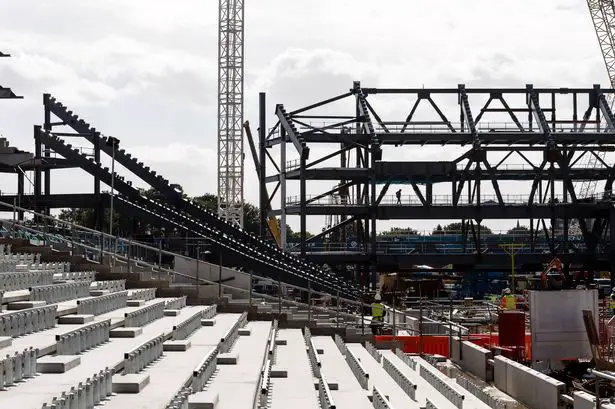 Chelsea have a plan to move out of Stamford Bridge and renew the stadium, with Wembley and Twickenham as possible destinations in the interim. With Tottenham setting the trend by adjusting to their interim home at Wembley, Chelsea want to replicate the success of Spurs with their own reconstruction.
No wonder then that all eyes are on the new design of the stadium, of which the retractable pitch is certainly the cynosure. The club is set to stage two NFL games at their new home during the 2018/19 season – so all Tottenham fans, get set for a journey of complete excitement.
Till then, enjoy these pictures of the ongoing good work!