One of the most highly anticipated fixtures of this season is just around the corner. As the experts call it; this is where it gets busy, as Arsenal host their arch-rivals Tottenham Hotspur in the 12th fixture of the Premier League. The international break is upon us and while it has affected many a team, everything will be kept aside once the players step onto the field.
It will be an all-injury affected fixture given that Tottenham will be without a couple of star names. Skipper Hugo Lloris is expected to miss the game, while at the same time, Toby Alderweireld (hamstring) sees himself in the same category.
Pochettino was quoted by football.london as saying,
"My information today is we must wait about Toby and Hugo. The scan they are now going to do this afternoon. Sure that tomorrow we will have a better idea about it.

"Today is speculation. We can guess but I think we must wait for the information after the scan and the assessment from the doctor."
Furthermore, Jan Vertonghen was a doubt for the fixture, but the towering Belgian has declared himself fit. Besides all this, doubts remain over the fitness of Dele Alli and Harry Winks. Furthermore, Harry Kane – who departed from Gareth Southgate's Three Lions squad due to injury setbacks, will be back in action.
Pochettino added: "Harry Kane is OK. He's very good. In the last game he received a kick in his knee, but don't worry, he'll be available for the next game."
For Arsenal, on the other hand, Olivier Giroud has been ruled out for the game, while the likes of David Ospina and Shkodran Mustafi are doubts. Santi Cazorla remains their long-term absentee.
The game is of utter importance for Spurs given that the last time we defeated Arsenal at the Emirates was way back in 2010. However, our most memorable game, at the same venue, remains the meeting of 2008. Aaron Lennon's injury-time equaliser raised the roof for the travelling supporters and for all right reasons; after all, we marked a fantastic comeback after being two goals down.
David Bentley gave Spurs an early lead, but our celebrations were cut short when Mikael Silvestre, William Gallas and Emmanuel Adebayor made it three for Arsenal. Darren Bent pulled one back but Robin van Persie restored Arsenal's lead soon after. It was then going to be a late-late show and it perfectly delivered what was promised. Jermaine Jenas' 89th-minute goal followed by Aaron Lennon's simple tap-in earned Tottenham a point at the Emirates.
Here is the highlight:
Superb strikes, late drama and wild celebrations
The #NorthLondonDerby in October 2008 had it all. pic.twitter.com/BXRQRDDQxf
— Tottenham Hotspur (@SpursOfficial) November 15, 2017
Here's how the fans reacted on Twitter:
A prime example of why you should never leave early, we celebrated like we'd just won the league.
— FKA Falafel (@FalafelFpl) November 15, 2017
Still probably the greatest game ive watched down the pub… full of gooners, 3 Spurs, went absolutely ape shit jumping on tables when Lennon equalised – #COYS #NLD
— Luke Millard (@LMills85) November 15, 2017
@grantlane remember watching this with you and Dad, scenes at 77 that night!
— Edward Nicholas (@Helloedd) November 15, 2017
What a game that was. Necking j20s with that equaliser
— James McGarrell (@James_McGarrell) November 15, 2017
What a game. And what scenes in the away end from the remaining 250 #spurs supporters who hadn't abandoned their team
— Steven Toward (@StevenToward) November 15, 2017
@VARE95 look how empty it is when they equalise imagine leaving early and that happening!
— kieron cook (@kezzacook96) November 15, 2017
Still so clear. JJ and Lennon late strikes and everything erupted!
— Rowland Marsh (@Marshland82) November 15, 2017
@mrstaz27 this was a great match shit result but amazing
— nathan wilton (@nathan_wilton) November 15, 2017
Still get an erection over it now….if we get a 4th the table is going
— Tom Hancock (@spavgooch) November 15, 2017
@jhenrytweets @GeorgeCol90 I tweet this every year, but absolute scenes in lawns bar
— Joe H (@Jahill2018) November 15, 2017
Best ever end to game
— yikyak (@yikyak72) November 15, 2017
Why Tottenham need to be active in the winter transfer window even if they can't sell players
Why Tottenham have to buy in January irrespective of possible exits
Tottenham have a big January window coming up. Spurs need to get their house in order after a tough start to the season, and we seem to be out of the race for the Premier League already.
We have only one point from our opening two Champions League games and are out of the Carabao Cup too.
The Times (h/t Sun) claims that Eric Dier, Victor Wanyama, Christian Eriksen, Danny Rose and Serge Aurier could be sold in January. Tottenham needed to get rid of these unwanted players in the summer but were unable to complete the deals.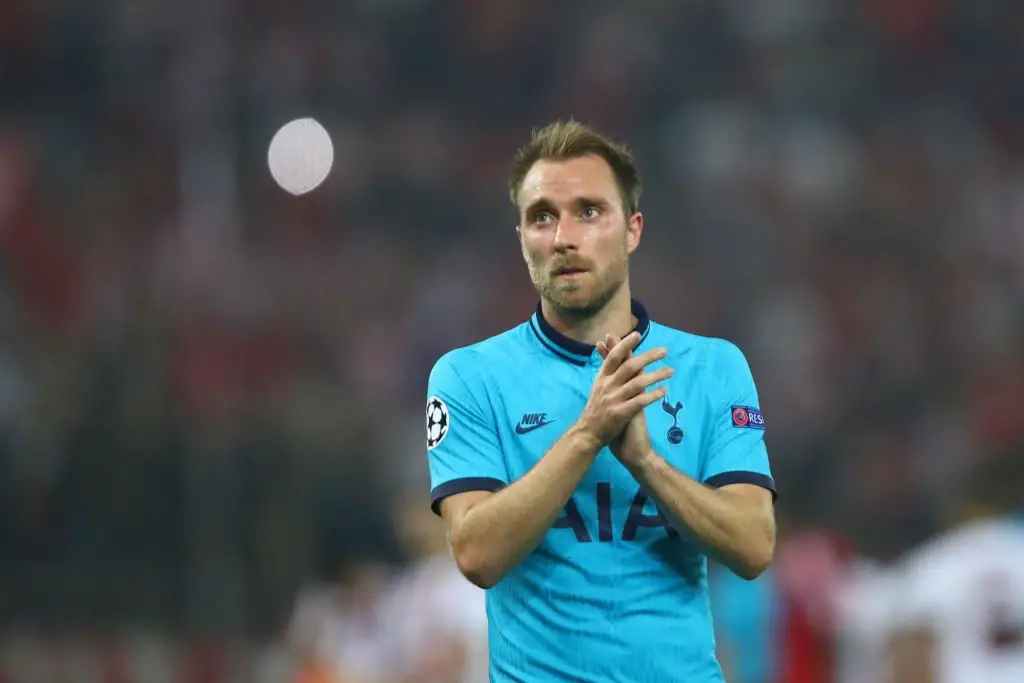 We did sign a few players, but only Tanguy Ndombele has been a regular. Giovani Lo Celso and Ryan Sessegnon have been blighted with injuries, with no starts between them.
Spurs have to spend in January
Eriksen, Dier and even Rose should get us some decent money in January, however, Tottenham cannot decide to act after getting rid of these players.
We need more fresh faces to fix things and there is a chance that the players could try to push for a summer move.
Eriksen is a free agent once the season ends and so are Jan Vertonghen and Toby Alderweireld. The trio can demand higher wages due to the lack of a transfer fee, which would be a blow to our finances.
We have to keep a check on our finances as the new stadium is now open, but Daniel Levy has to loosen the purse strings. Bruno Fernandes is being linked with a January move (h/t Sun), and we could do with some cover for the full-backs too.
We could also do with another centre-back joining the club after Vertonghen and Alderweireld's struggles this season. There is a real fear of us missing out on the top four if things don't click. Leicester City and West Ham look decent while Chelsea and Arsenal seem to be winning more than losing.
Having extra players would be a strain on the wage bill, and hopefully, we sell some of the deadwood in January.
More Tottenham News
Even if we can't, Spurs have to spend in January to save a season that had so much potential.