"Great news before the important week upcoming!" Tottenham fans on cloud nine after latest team news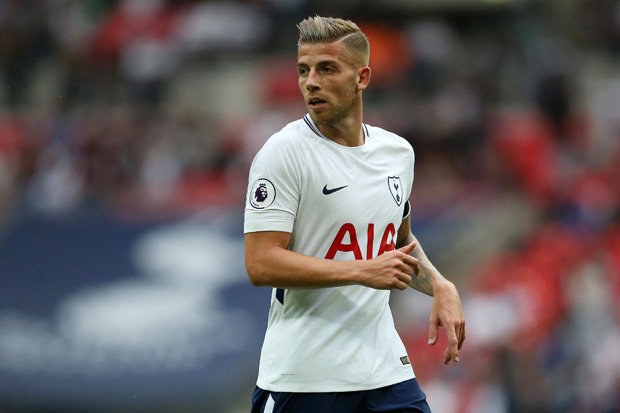 Tottenham Hotspur have been handed a massive fitness boost, with news that Toby Alderweireld is set to rejoin full training next week.
A hamstring injury picked up in the 3-1 Champions League win over Real Madrid in early November has kept the Belgium international out of the team, and his absence was felt during defeats away from home against rivals Arsenal as well as Manchester City.
According to prominent football journalist Kristof Terreur, Alderwiereld has been training individually but will join his teammates next week.
The Belgian will be back to full fitness in February, which means he would miss the games against Southampton, Newport County in the FA Cup fourth round, as well as the league meeting with Manchester United at Wembley. But he could be back in time to face Liverpool on February 4 at Anfield.
In the absence of Alderweireld, manager Mauricio Pochettino has utilised summer-signing Davinson Sanchez alongside Jan Vertonghen.
Sanchez, 21, has impressed everyone since his debut against Burnley in August as Spurs, since the 4-1 harrowing defeat at Manchester City, have won 5 out of 6 across all competitions and more importantly, have kept clean sheets in four of those games.
However, Alderweireld is currently in the middle of contract negotiations, with the Daily Mail claiming that Spurs will have to smash their £110,000-a-week ceiling if they want him to sign a new deal. There is no agreement in place yet, but lines of communication between parties remain open.
The centre-back's current deal expires in the summer of 2019 but Tottenham do have the option of extending his deal by a further 12 months. But news that the solid defender's return is imminent has sparked a massive reaction amongst the fans, on social media. Here we bring you the best of tweets.
hes gonna b like a new signing!

— President's Keeper (@kruder69) January 16, 2018
give him a new contract please !

— Glenn Hine (@GlennHine) January 16, 2018
— Harjit Theyara (@htheyara) January 16, 2018
Oh @AlderweireldTob how I've missed seeing you in a Spurs shirt! #COYS #THFC

— Ragged (@RaggedHotspur) January 16, 2018
Yes Toby coming back to training next week

— Abduqaadir Mohammed kuukuun (@Abduqaadirmaxa3) January 17, 2018
Perfect!! Come back to increase the defence of our team.

— Mohamed (@SeniorMahamed) January 16, 2018
Back in time for united game on 31st

— John Oconnor (@aussierules13) January 16, 2018
Great news before the important week upcoming!

— O Captain My Captain (@ocdonutmc) January 16, 2018
Just in time for crunch month of Feb

— Neilo1986 (@Neilo1986) January 16, 2018
Awesome news

— Lisa YIDETTE Wright (@yidette47) January 17, 2018
Yeah now give him a contract. Thankyou.

— Kai Wilson (@KaiWilson1882) January 16, 2018
This make me happy

— Mark Hutchings (@HutchybabyMark) January 16, 2018