Daniel Levy has already made an approach to sign top Italian Dof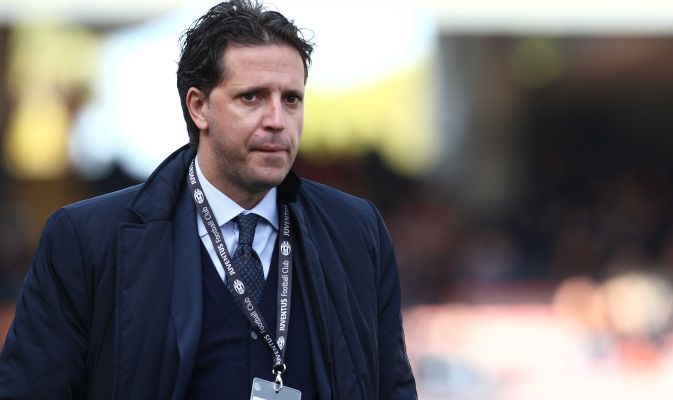 Tottenham Hotspur are interested in signing Fabio Paratici as their Sporting Director. Spurs chairman Daniel Levy is very impressed with the Italian and he wants the Juventus man to oversee Tottenham's transfers, according to Calciomercato.
Paratici has played a vital role in Juventus' success since joining from Sampdoria back in 2010. Since then, the Old Lady have won 7 consecutive Serie A titles and have become one of the juggernauts in European football. Massimiliano Allegri has continued Antonio Conte's success in Turin but much of the praise has to go to Juventus' Director of Football and recruitment staff, who have overseen some stunning deals in recent years.
The likes of Andrea Pirlo, Dani Alves, Sami Khedira and Blaise Matuidi have been snapped up in bargain deals in recent memory, while Liverpool's Emre Can- a free agent in summer- has heavily been linked with the Turin giants.
Levy is said to have been a fan of Paratici for years, perhaps being impressed by the free and valuable signings Juventus have made. Spurs are believed to have offered Paratici the 'keys to the market' to oversee their transfers but the Italian is happy at Juventus and isn't interested in taking up the North London club's offer.
"Fabio is linked to Juventus, he's tied to me, he's tied to the president, he's tied to Pavel, he's tied to everyone", Juventus CEO Beppe Marotta was quoted by Calciomercato.
Marotta's message is very loud and clear that Paratici is very important to the Italian club and is just an untouchable figure. Tottenham themselves have picked up a few bargains over the years and it is understandable as to why Levy wants to bring in someone like the 45-year-old Paratici.
Paratici has been regularly linked with a move to North London as Levy is understood to be a big fan of the Italian. Despite being stubborn in his pursuit of Paratici for years, Marotta's words on his main man is something that would make Levy understand that the Italian club's Sporting Director is difficult to lure away.
Levy has wanted Paratici for quite some time now but it looks like Paratici won't leave Juventus in the near future. Given that we cannot compete financially with the likes of Manchester City, Manchester United, Chelsea and Arsenal, it will be a coup if Spurs succeed in convincing the Italian to join us in the future.