"We really need the pace", "Get him done" Tottenham fans urge Levy to sign unhappy PSG star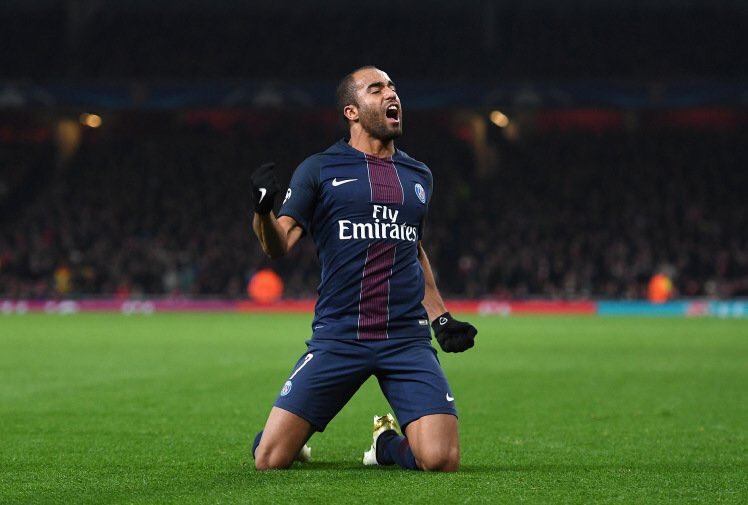 Tottenham Hotspur are keen on signing out-of-favour Paris Saint-Germain winger Lucas Moura, who has been told by manager Unai Emery to find a new club this month. Since PSG signed Neymar and Kylian Mbappe at the start of the season, Lucas has been devoid of first-team opportunities and is all set to leave the club this month.
The Brazilian has only made six appearances for the club this season in all competitions and the French club are keen to offload Lucas to balance their books and meet the Financial Fair Play regulations. Speaking of his lack of game time so far this campaign, the 25-year-old indicated that he is not happy with his situation after spending five years with the club.
The Brazil international told L'Equipe that he was "gutted" at being frozen out by the French giants.
"It's a brutal blow. I'm gutted that I'm no longer playing, to no longer be able to express myself as I was doing before. I'm not happy. I thought I'd built something solid with this club, but that's clearly not the case."
And now PSG manager Unai Emery has also admitted that Lucas has no future left at the club.
"I spoke with Lucas. With all respect, I think he has no other options here and should look for another club, because he's a great player," Emery was quoted by Evening Standard.
With his time at the French capital all but over, Lucas has emerged to be a transfer target for Spurs. Arsenal have also expressed an interest in the winger, but given their recent signing of Henrikh Mkhitaryan in a swap deal for Alexis Sanchez, it is safe to assume that Spurs are the frontrunners for Lucas' signature.
The recent speculation has seen our fanbase give a mixed response. Here we bring you the best of tweets.
I fancied Lucas Moura at Spurs.
But not after this embarrassment.pic.twitter.com/O9kFU1PG8G

— Dave Ellis (@fullback03) January 17, 2018
PSG paid 40m for him. But he's barely seeing any minutes dude to Neymar and Mbappe addition along with Rabiot development.
So either we can get him on the cheap or a loan. I'm game for either. A player of his calibur can have an immediate impact.

— ⚽ Mort ⚽ (@HypeMort) January 18, 2018
I know how frustated Spurs fans can get. Yet they want us to sign the most frustating player in Europe Lucas Moura just for the sake of signing someone. PSG fans call him the motorway because he runs straight on without thinking. Cant pass.

— Charlie Lloyd Thomas (@CharlieLloydT) January 23, 2018
That will be a bonus,I think it be great to add more quality to the squad

— Andrew Lane (@laneyboy1981) January 18, 2018
Would be a decent signing imo,would make the squad stronger and would link up well down the right with ex PSG teammate Aurier

— Manwithnoname…… (@CheekyChap5555) January 18, 2018
Spurs fans we need pace and someone who can dribble Spurs in negotiations with Lucas Moura Spurs fans fuck sake not him hes shit

— Red Reddington (@Mark1208) January 18, 2018
"want some moura" pic.twitter.com/WknsGXGU0g

— Josh (@SawyerrVsJosh) January 20, 2018
Get him done , get malcom for the summer, new contracts for star players and we would be serious title contenders going into the new stadium

— AJB (@alexjb93) January 20, 2018
Not sure how on form is Lucas Moura at the time but I'm sure he wants to play some football and he would do great at Spurs.

— Daniel. (@Danderweireld) January 23, 2018
Really hope you are coming to Spurs. @LucasMoura7 @SpursOfficial

— Glynn Borg (@GlynnBorg) January 24, 2018
Cannot see why Spurs can't take the opportunity to sign Lucas Moura.
1. Lucas is desperate to leave
2. Would sign him on a loan in this window
3. Wants to play in the Premier League
4. Will give us the option we need! #COYS

— Harry Hotspur (@HarryHotspurWHL) January 23, 2018
Hope Lucas Moura joins spurs, we really need the pace

— Lafferty (@nashpalinho) January 18, 2018