Reported 19-year-old Tottenham target's agent confirms talks with Juventus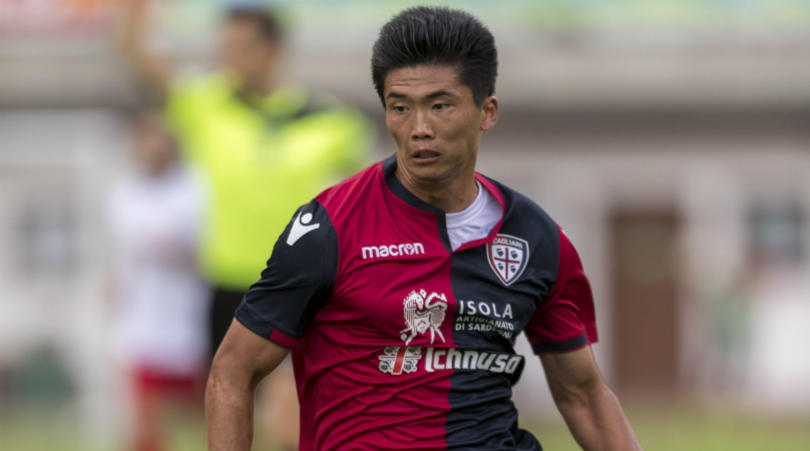 North Korean international striker Han Kwang-Song, a reported Tottenham Hotspur target, who was on loan at Perugia, has returned to his parent club Cagliari and will spend the rest of the season in Sardinia. Spurs were interested in making a move for the 19-year-old following the youngster's impressive outings at Serie B club Perugia.
However, Han's agent Sandro Stemperini has poured cold water on Tottenham links, citing that a move to Juventus could be on the cards in the summer.
In an interview with Italian news outlet TuttoJuve, Stemperini confirmed the negotiations between Cagliari and Juventus were ongoing, with the clubs yet to come to a final agreement. However, he didn't rule out a move to the Serie A champions in summer.
"We sat at a table with Juventus and Cagliari. Marotta, Fabio Paratici, President Giulini and Cagliari Sporting Director Giovanni Rossi were all there. Given it was the last day of the transfer window and there were so many counterparts involved in the proposed deal, the two parties preferred to leave it and, probably, talk about it later with cool heads," Stemperini was quoted by TuttoJuve.

"Han is very happy to return to Cagliari, in the past few months he's been really happy. We hope he can carve out a nice space for himself with that shirt. Giulini is in love with the lad as a footballer, he did everything and he was willing, in the case of an agreement with Juventus, to keep him on loan for a year-and-a-half."
When asked if any club other than Juventus showed interest in Han, the Italian added:
"I can confirm that, apart from the Bianconeri, Napoli were interested but not as much as they were. Juventus were the only team that seriously tried to get the lad, up until yesterday."
This just sums up Spurs were never interested in Han and it was pure speculation. Even if there was an interest from Spurs, it wouldn't have probably been as concrete as Juventus' and to some extent Napoli's. Otherwise, the player's agent would have mentioned our club's name.
The North Korean has performed really well during his loan spell at Perugia and that had interested a few clubs. However, there is no deal in place for the youngster as confirmed by Stemperini. Although a move to Juventus is likely to happen in summer, should Spurs hijack the deal?