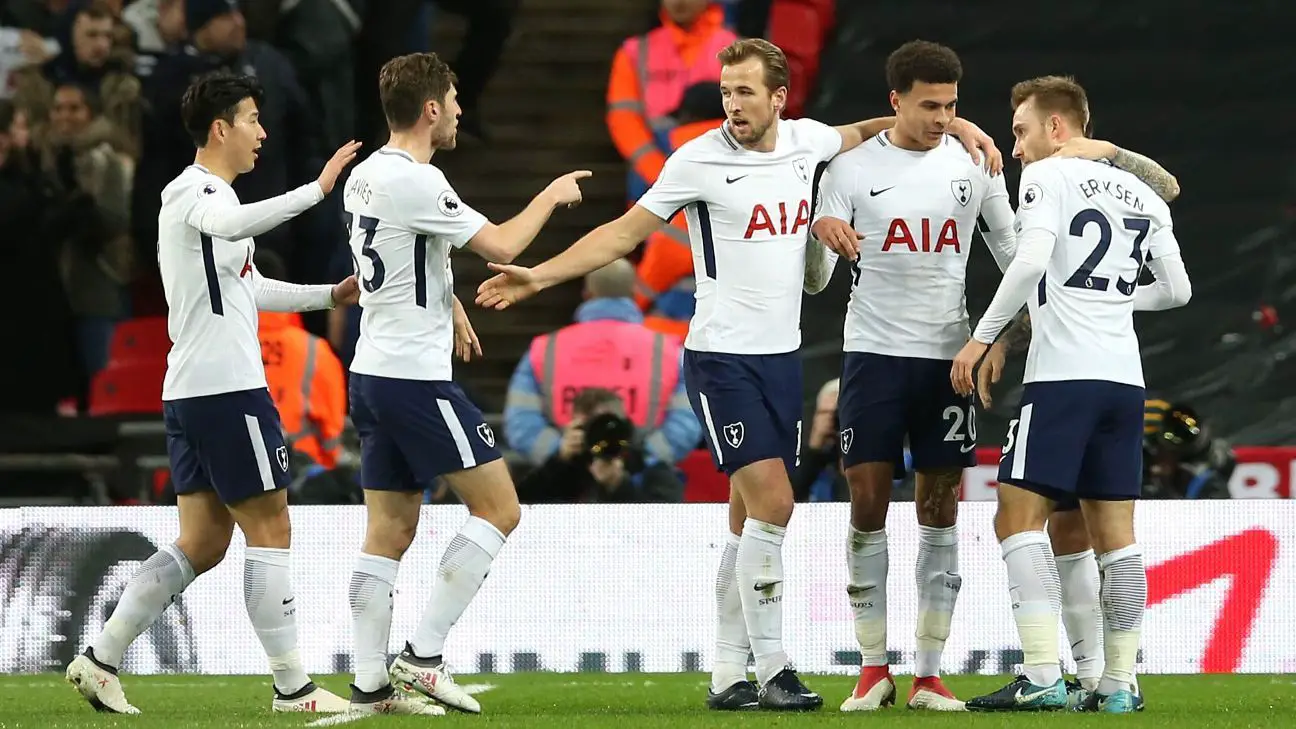 As Tottenham prepare to face Liverpool in the clash of the weekend, we have seen just how much we have progressed under Mauricio Pochettino. The Argentine has turned the tide around and now we are regular challengers not just for the top four but we also came as runners-up last season in the Premier League title.
Michael Cox, from ESPN, took some time to see just what has made Tottenham such a slick attacking unit and came to the conclusion that even though we might not have the best team in the country but as a unit, our attacking quartet is possibly the best in the country.
The writer suggests that Harry Kane is one of the best in the world but his supporting cast plays a huge role in making him look this good. He suggests that our fab four of Kane, Dele Alli, Son Heung-min and Christian Eriksen and make things tough for other defences as they stretch them beyond their capabilities.
While Kane can be lethal in front of the goal, his ability to play as the lone man and hold the ball up has made him one of the best in the world too, something we got to see in the 2-0 win over Manchester United a few days ago.
Alli might not be having the best of seasons but the youngster too displays flashes of brilliance and is never out of the game for too long. He does need a bit of a confidence boost but his ability to make late runs and link up with Kane and the other two does make him a different outlet compared to Son and Eriksen.
Speaking of Son, the South Korean is having one of his best seasons since moving to England from Bayer Leverkusen and it should come as no surprise that the industry of the winger has made life tough for central defenders and full-backs.
Eriksen is the perfect foil too as he is not a typical wide-man but he instead looks to make runs or play his teammates through. There is a crazy balance in the side even though all four players seem to have very contrasting roles. They somehow form a cohesive unit that makes us a threat to not only Premier League sides but also European giants such as Real Madrid, as we saw in our Champions League group.
Looking a little deeper, our team does have a lot of options should things not work out with our forward line, with the likes of Moussa Sissoko, Erik Lamela, Fernando Llorente and new signing Lucas Moura looking to step up and stake a claim for a starting role.
This might not be the season where we would win the Premier League but the pieces are in place and once it all clicks, there is no doubt that we will become the best in the land if not the world.