"I want to stay as captain" Tottenham's versatile star wants England captaincy ahead of Harry Kane
With the World Cup ahead of us, it is an exciting time and there are a lot of suggestions swirling about who should be England's captain. Tottenham have some of the finest English players at present and although Harry Kane is primed to take up that role, there is one of our own who believes he should be appointed as the captain instead. As per a report from Football London, midfielder Eric Dier has expressed a desire to essay that role in Russia.
England manager Gareth Southgate has utilised several players in this role in the last few months. Ever since Wayne Rooney stepped down, the Three Lions are yet to zero in on a permanent choice for that role and while Kane is a favourite to receive the captain's armband, Liverpool midfielder Jordan Henderson is also understood to be in the reckoning. And now, Dier appears to have added himself to the list.
He has donned the prestigious armband on a few occasions in the recent past and it must be admitted that Dier did a pretty decent job. The 24-year-old is most certainly a strong force in the middle of the park and given his tryst with leadership in earlier games, Southgate could definitely consider him as a serious choice for the role. It has to be somebody with a good sense of judgement and a calm head – both qualities that Dier seems to possess.
"I want to stay as captain. Of course. I would be stupid to say I didn't want to be. I think everyone would put their hand up for it," the midfielder said.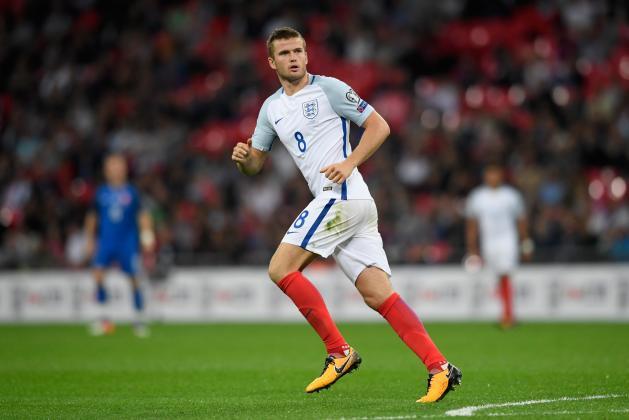 "It is a case of who the manager Gareth Southgate wants to be his captain if he does want one – I have no idea if he does want a permanent captain or keep rotating it as he has. That is up to him.
"The experience of doing it against Germany and Brazil was incredible especially being two huge nations we were playing against made it even more special."
Dier went on to add:
"It is definitely something I would like to get the chance to do again. Roy gave me my England debut so I will be forever in his debt.

"It was sad for Roy, it didn't end how we would have liked it for us or for him but I think the players always had a good relationship with him."
What do you think? Should Dier be appointed the new England captain for the World Cup?