[Photos] Tottenham reveal latest aerial pictures of new £850m stadium and the fans will love it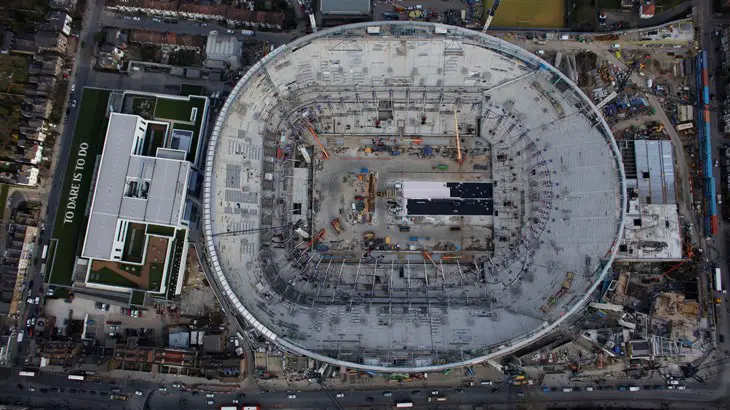 Tottenham Hotspur have released some fantastic pictures of their new £850m stadium and that left our fan base excited.
The Spurs fans are eagerly waiting for the completion of the new stadium's construction. Tottenham released some eye-catching snaps with the caption: "The latest snaps of #SpursNewStadium from the sky"
The latest photos released by the club look wonderful and they show that the stadium has fully taken shape.
According to Football.London, the stadium, which is set to cost £850m will hold more than 62,000 fans. The report also adds that the stadium is set to be one of the finest in the entire world.
The new stadium will host American football as a part of a ten-year deal with the NFL which was signed last year. So there is an added pressure on the workers to get the stadium ready before the brand new Premier League season commences.
Let's hope that the stadium is ready before the start of the 2018/19 season so that we don't have to play our first few league games away from home.