Tottenham fans rip into star on Twitter for misspelling club's name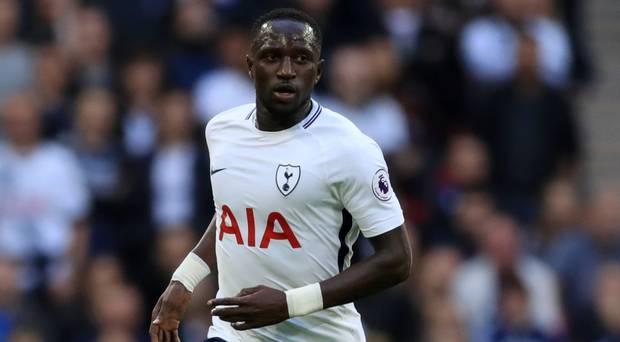 Moussa Sissoko's time at Tottenham hasn't been great. The former Newcastle United man has failed to become a regular at Spurs and has had to be content with a substitute's role for most games.
Nevertheless, the Frenchman tries his best to endear himself to the Spurs fans and recently posted a tweet regarding a couple of games.
To celebrate the lauch of my new #Fortnite roster, I'm doing an amazing giveaway!

• a signed shirt
• a copy of #FIFA19 Champion edition on the platform of your choice

TO ENTER:
🤗 Tag Your Friends
💞 RT, Like & Follow @EigEsports & @MonsterShopUK

Good luck ! pic.twitter.com/tcPYOWGDK4

— Moussa Sissoko (@MoussaSissoko) September 25, 2018
Fortnite and FIFA are two of the most popular games in the world and the fact that Sissoko is giving a copy of FIFA 19's Champions edition is interesting.
His jersey was also being pushed but a number of fans weren't taking the bait and shared their views on the marketing ploy.
The image used had a major mistake regarding the club name and we know how supporters on Twitter can be.
*Tottenham Hotspur.

— Lane Day (@LaneDayCOYS) September 25, 2018
Don't enter this…u might win a free signed sissoko shirt…

— Timmy Ryan (@TimmyRyan3) September 25, 2018
What does Fifa have to do with Fortnite Moussa

— Çämērøń (@camnnine) September 25, 2018
Hi mate, we're called Tottenham Hotspur not 'Hotspurs'. Cheers.

— Lilywhite Rose (@lilywhite_rose) September 25, 2018
Sissoko only has one start to his name this season, which came on opening day. The 29-year-old then suffered a hamstring injury and hasn't played for us since.
Read more: "Most entertaining", "The ending…" – Some Spurs fans love latest advert featuring accommodation partner
The former Magpie would come in handy in some of the cup games. Should the midfielder do well, we could see him start a Premier League game or two. Till then, he can continue playing FIFA and Fortnite.