Former Tottenham striker apologizes on air for comments on Arsenal midfielder
Former Tottenham star Dimitar Berbatov had to apologize on air for his comments on Arsenal midfielder Matteo Guendouzi.
The French midfielder seems to be known for his hair this season and one brilliant moment came in the 2-2 draw against Manchester United when Marouane Fellaini tugged the player by his hair.
This was even more ridiculous, given that the Belgian had cut his own afro a few weeks back.
Berbatov was speaking after the 1-0 win for Arsenal over Huddersfield and was on Sky Sports Sunday morning show (h/t Express):
"He's 19 but he's playing like he's been there forever.

"Sometimes I'm watching him like I want to be against him because "pissing off" with the confidence he has."
Ben Shephard, the presenter, then apologized quickly by adding: "You can't say that. We apologize." The Tottenham star was quick to follow suit but he seems to like the Arsenal star's combative nature.
That was on show when we lost to the Gunners 4-2 at the Emirates. Hopefully, the defeat acts as a catalyst for better things to come, and we are back in the race for the title, thanks to Chelsea's win over Manchester City.
We are just six points behind leaders Liverpool and it will be interesting to see how we go about the Barcelona tie on Tuesday.
Read more: "I think he's ready to play": Mauricio Pochettino explains decision to take 16-year-old striker for Leicester clash
Spurs have to go all out to ensure qualification into the next round of the Champions League, else, we could be playing in the Europa League which will affect our schedule for the worse.
Why Tottenham need to be active in the winter transfer window even if they can't sell players
Why Tottenham have to buy in January irrespective of possible exits
Tottenham have a big January window coming up. Spurs need to get their house in order after a tough start to the season, and we seem to be out of the race for the Premier League already.
We have only one point from our opening two Champions League games and are out of the Carabao Cup too.
The Times (h/t Sun) claims that Eric Dier, Victor Wanyama, Christian Eriksen, Danny Rose and Serge Aurier could be sold in January. Tottenham needed to get rid of these unwanted players in the summer but were unable to complete the deals.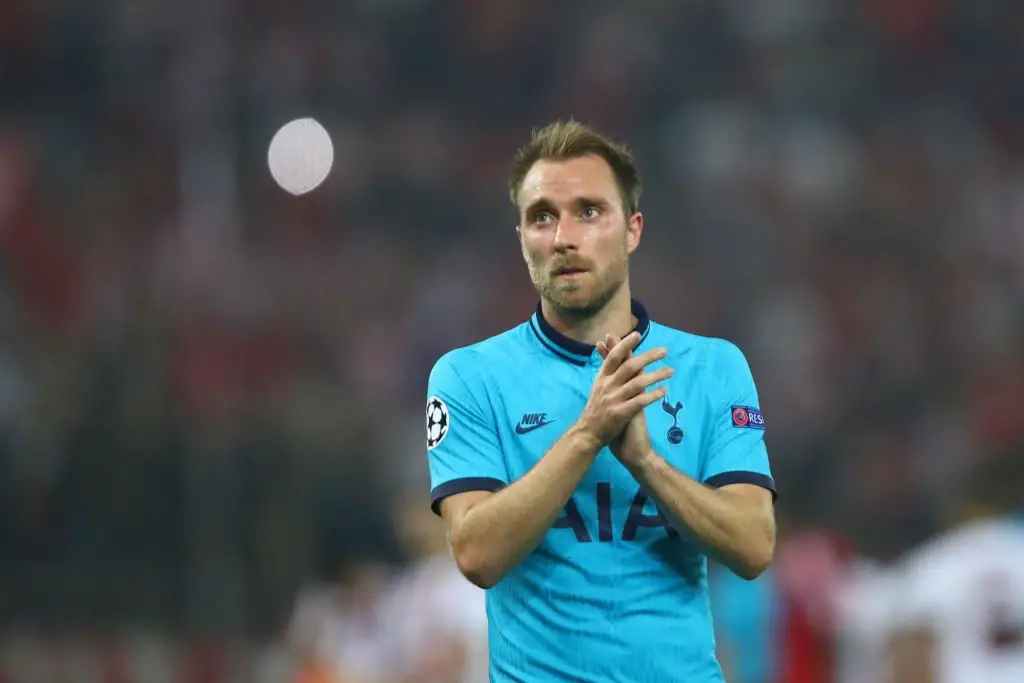 We did sign a few players, but only Tanguy Ndombele has been a regular. Giovani Lo Celso and Ryan Sessegnon have been blighted with injuries, with no starts between them.
Spurs have to spend in January
Eriksen, Dier and even Rose should get us some decent money in January, however, Tottenham cannot decide to act after getting rid of these players.
We need more fresh faces to fix things and there is a chance that the players could try to push for a summer move.
Eriksen is a free agent once the season ends and so are Jan Vertonghen and Toby Alderweireld. The trio can demand higher wages due to the lack of a transfer fee, which would be a blow to our finances.
We have to keep a check on our finances as the new stadium is now open, but Daniel Levy has to loosen the purse strings. Bruno Fernandes is being linked with a January move (h/t Sun), and we could do with some cover for the full-backs too.
We could also do with another centre-back joining the club after Vertonghen and Alderweireld's struggles this season. There is a real fear of us missing out on the top four if things don't click. Leicester City and West Ham look decent while Chelsea and Arsenal seem to be winning more than losing.
Having extra players would be a strain on the wage bill, and hopefully, we sell some of the deadwood in January.
More Tottenham News
Even if we can't, Spurs have to spend in January to save a season that had so much potential.