Mauricio Pochettino doesn't enter the Tottenham players' changing room and here is why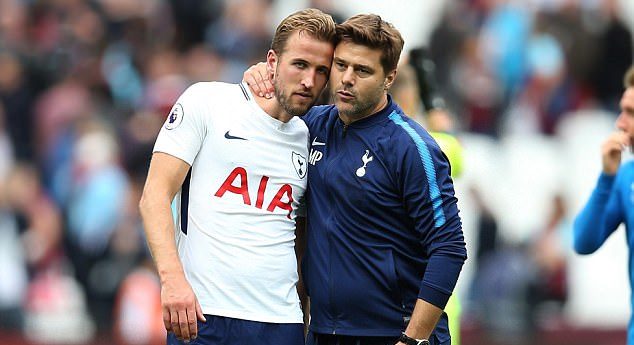 Mauricio Pochettino spoke about the privacy of his players and a zone where he is not allowed to enter.
The Tottenham manager is one of the best in the world, and his relationship with the players is strong. The Argentine claimed he created the rule which restricts him walking into the dressing room.
The boss was asked about the speculation regarding the Manchester United role and if the players spoke about it, but Pochettino did not know what his players were saying (h/t Football.london):
"I don't know what the players have been saying about the speculation because I am not allowed to go into the changing room at the training ground.

"I made the rule that the coaches cannot go into the players' changing room, so I don't know if they have joked about it."
The Argentine claimed the players don't joke with him regarding the move as they are respectful, and Spurs will have a great chance of showing United who is boss on Sunday.
The Red Devils visit Wembley in the clash of the weekend, and it is important for us to get all three points.
Liverpool lead us by six points, but this tie is another example to prove we are higher than United in the pecking order.
The Red Devils struggled under former manager Jose Mourinho while we have only gotten stronger under Pochettino even without any investment in the side.
Read more: Mauricio Pochettino "angered" and "irritated" about Manchester United rumours
Ole Gunnar Solskjaer could be hit by his first loss as United manager if we play to our potential on Sunday.