"Something similar"- Conte tipped to repeat Victor Moses success with Spurs starlet
Tottenham ex-player states Ryan Sessegnon could become next Victor Moses under Antonio Conte 
According to Daily Express, Michael Dawson thinks Tottenham Hotspur star Ryan Sessegnon will have a significant role in the second half of the season and could become a player like Victor Moses under Antonio Conte. 
Ryan Sessegnon has a big future at N17 and has proven during his loan spells at Fulham and Hoffenheim that he is ready to make his mark in senior football. After his arrival in 2019, the 21-year-old has featured in 18 matches across all competitions for the senior team. Untimely injury breaks played a significant role in preventing him from achieving the anticipated heights so far, but he is still very young.
This season is one of hope for the English starlet. He has managed 3 Premier League games this term, all under new manager Antonio Conte. Sessegnon's latest outing was against Liverpool, where he gave an impressive performance from the left-back position. 
Despite the lack of recent game time, former Tottenham captain Michael Dawson thinks Sessegnon could thrive in his new position. He even made a reference to Conte's management of Victor Moses at Chelsea and believes the Italian would be able to replicate that success with Sessegnon at Tottenham.
"I also think Ryan Sessegnon might work out as a left wing-back. I'm not sure he's a left-winger or a left-back, but if you look at what Conte did with Victor Moses at Chelsea, something similar might happen here."
Antonio Conte is known for man-management, and his role in developing players' abilities has been quite successful. The Italian manager has already started his work at N17 and players who seemed to be on the fringes under Nuno Espirito Santo, such as Dele Alli and Tanguy Ndombele, have looked rejuvenated.
Harry Winks is also one of those players. The midfielder has put in some solid performances in our midfield and looks like he could be a mainstay in our matchday squad. What has been the most peculiar change to see is Ben Davies' gradual transition to playing as a centre-back.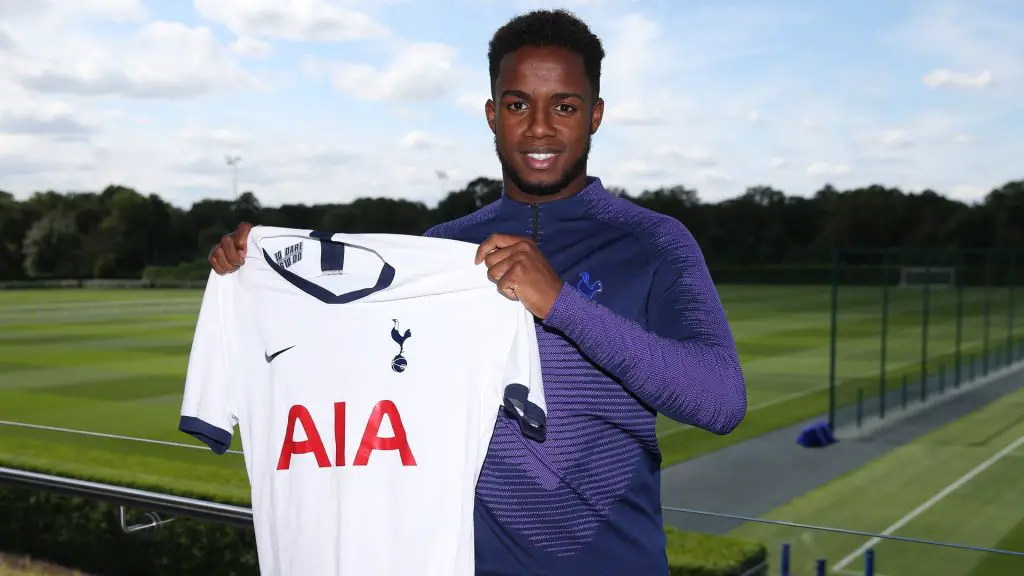 That has freed up space on the left-hand side for Sessegnon to rise in the pecking order. Conte famously plays with full-backs that bomb forward when the team is in position, and Sessegnon has seen himself get minutes in a left wing-back sort of a position.
It remains to be seen how Conte uses Sessegnon in the second half of the campaign, but his excellent performance against Liverpool could provide him with some good chances in the coming week. Meanwhile, it will be the youngster's responsibility to capitalize on the occasion. 
More Tottenham Hotspur News
Sergio Reguilon, signed from Real Madrid, has the experience and the ability to warrant a starting position. But Sessegnon could well be his understudy and provide him with much-needed back-up and/or competition.