Not Son- Conte claims Tottenham winger can play as a number 9 if club fails to sign a striker
Tottenham Hotspur coach Antonio Conte believes winger Steven Bergwjin can be back-up striker for Spurs
According to Football.london, Tottenham Hotspur manager Antonio Conte has identified winger Steven Bergwijn to be a backup striker that his squad needs, providing support for talisman and club captain Harry Kane.
Spurs may end yet another season without signing an able deputy for Kane up front, with supposed summer moves for Dusan Vlahovic and Lautaro Martinez not going the way as the board hoped.
However, Conte seems to have identified Bergwijn as the man to provide Kane cover up front, after admitting that signing a striker close to the Englishman's level is not an easy job.
"It's not easy. For sure it's not easy. In this moment, I think in case Harry has a problem – and I hope that never happens, honestly – there's Steven Bergwijn I can play at number nine."
Conte is particular about the fact that he wants two players for every role in his team, and despite having star forward Son Heung-min at his disposal, the Italian does not regard Son as a striker. And it makes sense, considering the South Korean is a potent left-winger.
Bergwijn as a striker?
The former Inter Milan manager stressed the importance of having a back-up for each position in his squad, playing at the highest level and getting through a lot of games. Conte is of the opinion that every coach has to have the possibility to make rotations without dropping the level of their team's quality.
Despite Bergwijn not being a natural No.9, Conte believes that the Dutchman has the right characteristics to play in the position and is a good player he can rely on to fulfil the job.
"He has the right characteristics to play as a number nine. I think it's not simple to find a specific number nine, but if you're unable to find a situation to buy players for the moment you want to rest Harry, you can take the best decision to play with a good player."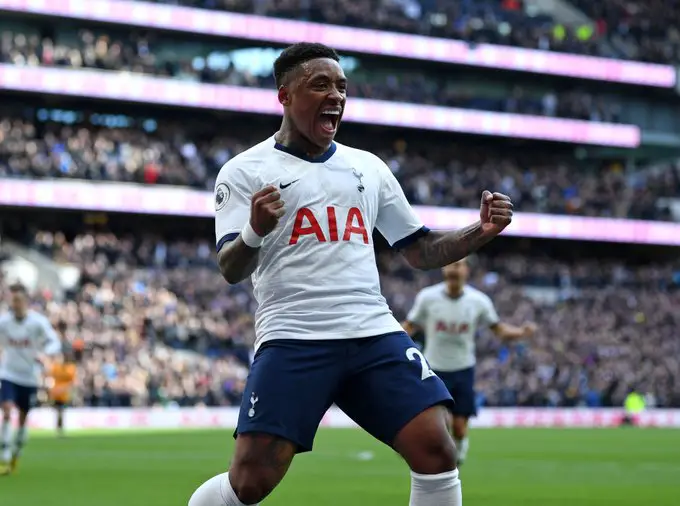 With Conte boasting one of the world's strikers in the world in Kane, the Italian would be aware of the fact that losing Kane would be a big blow for the side, as they are largely reliant on him for their goals. A good backup striker is key then, if Spurs are to see through the rest of the season strongly.
Bergwijn has primarily been used as a winger during his career at PSV Eindhoven and Spurs, and has had no real experience playing down the middle. Conte seems to have identified him as a backup No.9, although we have not seen him operate in that role for us till now.
More Tottenham Hotspur News
The Dutchman, however, has been linked with a move away from N17 this transfer window, so Conte and the board should do everything they can to keep Bergwijn on board, especially if the manager seems to have identified him as a potential number 9.
The manager's comments can also indicate that the Dutchman may well have a future at the club, albeit as a striker. It also doesn't rule out Conte playing Bergwijn alongside Kane in a 3-5-2, a system that he succeeded with at Inter Milan. Bergwijn may not be in the same bracket as Martinez or Romelu Lukaku- the two strikers Conte trusted at San Siro- but if he thinks he has the ability to play up top, then it is better we trust the instincts of a Serie A and Premier League-winning manager.