National teammate trying to convince £67m Tottenham target to join PL rivals this summer
Edinson Cavani looking to scupper Tottenham Hotspur plans for Darwin Nunez with Manchester United push
According to The Sun, Edinson Cavani is trying to help Manchester United in their pursuit to sign Darwin Nunez amidst interest from Tottenham Hotspur. The Premier League star is looking to convince his compatriot about moving to Old Trafford with a favourable reference regarding a potential transfer.
Cavani is expected to leave Man United when his contract expires in the summer transfer window. Nunez is considered an ideal replacement, and the former is looking to influence the Benfica ace about joining the Red Devils after his departure. They are also currently scouting the young attacker to facilitate a move in the future.
This update would be a blow for Tottenham, who have been linked with a move for Nunez this summer. He has also attracted attention from other Premier League clubs such as Manchester City and Arsenal ahead of the next season. The Portuguese club could be willing to sell him if their valuation of £67million is met by any of the interested parties.
Concerns for Spurs?
Recommendations, especially from your compatriots who have experienced a surrounding, can be an influence when it comes to prising transfer targets. Perhaps, Cavani is trying to do the same here and helping the Red Devils to secure Nunez's services moving forward.
We cannot take that approach lightly, as it could play a part in Nunez's decision regarding a future move. Maybe, we could use Rodrigo Bentancur to do the same for us since he is also a national teammate of the Portugal Primeira Liga forward. Although this is just a theory and there is no indication if the club will go down this route.
We cannot allow our direct rivals to get such an edge in this transfer race, especially when it comes to a highly-rated prospect like Nunez. The Uruguayan has reached a new level this season, showing consistency like he has never shown before in his career.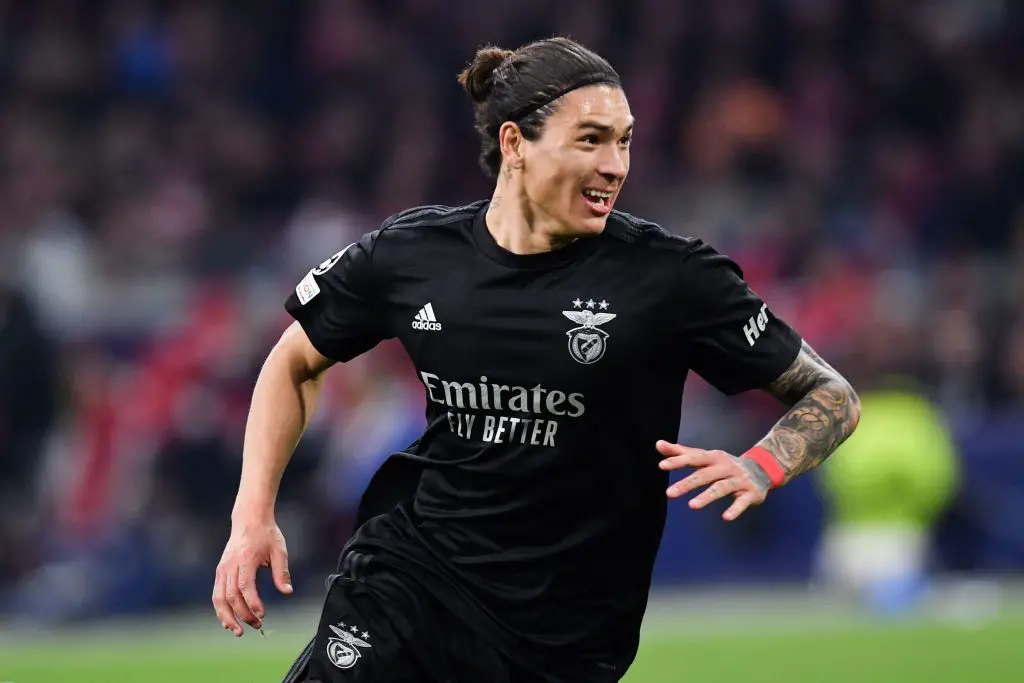 Having scored 31 goals in all competitions this season, this is by far the best he has ever played when it comes to making tangible contributions to his team. He was at his menacing best against Liverpool in the UCL quarter-final where his team fell to a 6-4 aggregate defeat.
We could use someone like the 22-year-old in our ranks, especially when question marks are still around Harry Kane's future at N17. Ideally, we would want Kane to stay with us past this summer, but we also need to consider a worst-case scenario.
More Tottenham Hotspur News
Perhaps, Antonio Conte could also try to replicate what he did at Inter Milan with Romelu Lukaku and Lautaro Martinez using Kane and Nunez- of course, only if we manage to somehow sign the Eagles striker and keep a hold of our English talisman.
However, if the North Londoners are actively planning to sign Nunez, they would be wise to see off this approach from the Mancunians with an offensive from their side. Bentancur would be a good bet in such a case but there is nothing to suggest he is close to Darwin. Nevertheless, it will be interesting to see what our response will be -if any- to this matter.