Tottenham looking to raid Serie A once again to boost their attacking impetus
Tottenham Hotspur are keen to pair Lautaro Martinez with Harry Kane
According to the Italian newspaper Corriere dello Sport [Print Edition] (h/t Football.London), Tottenham Hotspur wants to sign Inter Milan star Lautaro Martinez to pair him with Harry Kane at the end of the current campaign. They are looking to bolster their ranks with quality additions as they look to back Antonio Conte through transfer signings.
Tottenham had tried to secure Martinez's services in the January transfer window. However, a move could not be facilitated, but that has not stopped them and their pursuit. They have maintained their interest in him and would look to try their cards once again after this season.
Spurs are looking to pair the Argentine with Kane to form a two-man attacking partnership up front. The Inter striker could leave this summer having grown frustrated with life at Giuseppe Meazza, with Atletico Madrid also being touted as a potential destination according to Calciomercato (h/t Football.London).
Doesn't make sense
This update in and of itself would cause one to think that Conte could be trying to replicate his success at Inter using Romelu Lukaku and Martinez. That striker duo partnership did wonders for the Spurs boss as he put an end to Juventus' long-standing dominance in Italian football.
However, this piece of information does not hold much weight when the right context is applied to verify the news. There are some obvious doubts that can be used to raise questions about the integrity of this latest update regarding Martinez.
After all, why would the North Londoners try to revamp their attack when the trio of Son Heung-Min, Dejan Kulusevski and Kane has done wonders for them. Signing Martinez and forming a two-man attacking front would waste all that progress and even reduce Son's and Kulusevski's prominence within the team.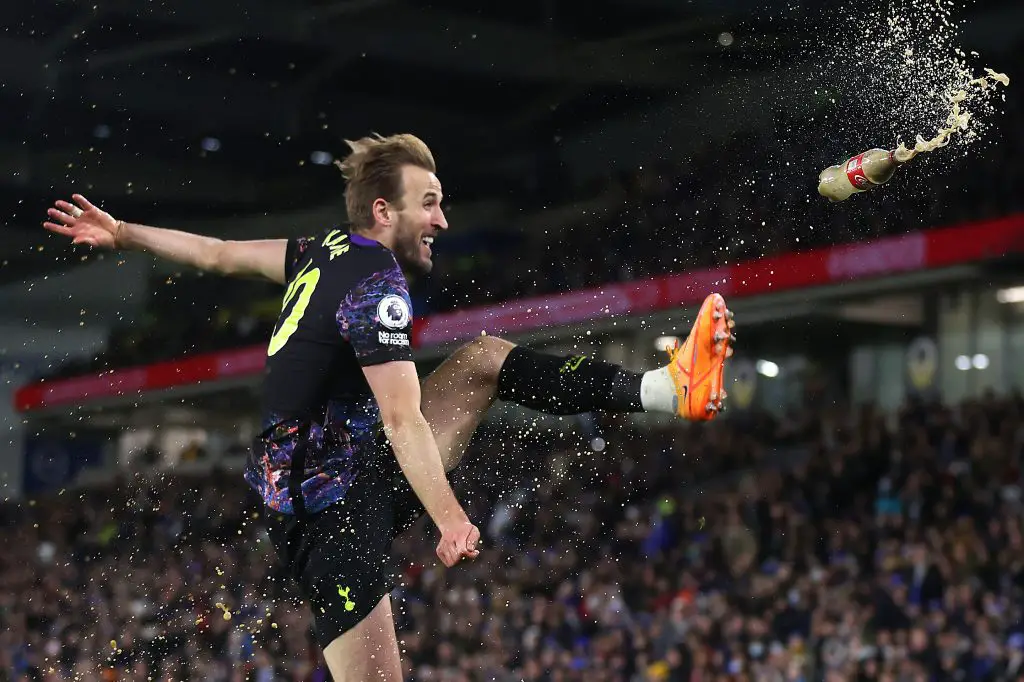 If anything, we need a centre-forward who can play a backup role to Kane in our ranks. Martinez does not fall into that category, as it is unlikely that a man of his talents would accept such a position within the team.
More Tottenham Hotspur News
Hence, we should take this news with a pinch of salt unless we receive more confirmations from reliable sources. Then again, it is difficult to see that happen, considering our primary issues in the squad lie elsewhere, especially in midfield, as was evident in our last fixtures.
Perhaps, Martinez could be a suitable target if Kane does leave us this summer. We hope that the talisman will stay with us, but we need to prepare for the worst as well. The £60million asking price for the Serie A attacker is reasonable considering how we renewed his deal until 2026 last year. Let's hope that we would not need to spend that sum as it would be best suited to bolster other areas in the team.