"Don't miss it"- Tottenham ace opens up one controversy surrounding Real Madrid player
Tottenham star Richarlison reveals texting Pedro Bravo for aiming a racist comment at Vinicius Jr.
Real Madrid's new superstar Vinicius Jr. has been the centre of attention following a racist comment aimed at him for celebrating a goal by the President of Sports Agent associate Pedro Bravo.
Bravo made a cynical comment on the Madrid forward and there has been a plethora of support for Vini for the incident with players in Neymar, Pele and Gabriel Jesus all coming in defence of the player.
Now Tottenham Hotspurs' new signing Richarlison has also had his say on the matter. While speaking to ESPN (h/t Daily Mail) following Spurs' victory over Leicester City, the forward admitted to texting the culprit Pedro Bravo and made his intentions clear.
"I even texted that guy over there who talked bullshit to him on the show.

I called him a s***… but that he can solve this as soon as possible and don't miss it."
Richarlison, as he usually does, made his feelings known to Bravo and felt aggravated by the racist slurs/comments that are usually inflicted on coloured footballers.
Vinicius Jr. has the utmost freedom and right to celebrate in the manner he deems best and there should be no one to raise concern against it.
It is nice to see an outspoken personality such as Richarlison who does not shy away from voicing their opinions. The Brazilian's comments have further embedded his allegiance with the supporters.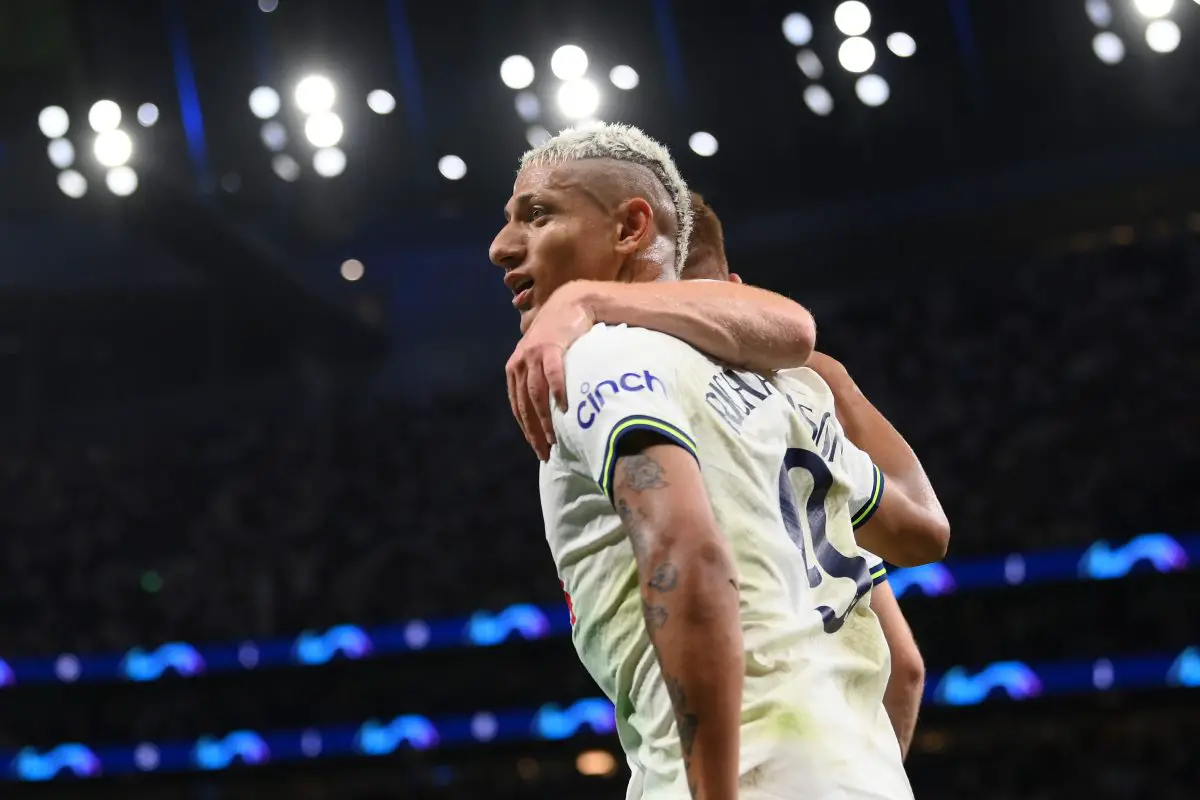 Richarlison moved to Spurs this summer from Everton and has quickly become a fan favourite with his playmaking abilities, goalscoring efficiency and a confident attitude to mess with the opposition.
More Tottenham News:
He is quickly becoming the cult boy of the Premier League who is not afraid to pick a fight with the major names of the game and is a very outspoken personality, something that can also be attributed to our manager Antonio Conte.
Conte would surely feel happy and confident about the player's ability matched with his tenacity and would be looking to slowly realise his full potential.