Report: Conte and three Tottenham stars in contention for PL awards
Tottenham Hotspur quartet nominated for Premier League awards
Antonio Conte's Tottenham Hotspur have started the season brilliantly and are sitting one point off the top place in the English Premier League. The rise in form can be attributed to impressive performances from key players coinciding with a top manager working his magic from the sidelines.
We continued our unbeaten start to the season with two resounding victories over Fulham (2-1) and Leicester City (6-2), ensuring an almost perfect start to the season.
According to the club's official site, the performances have resulted in manager Conte being nominated for the Premier League Manager of the month award for the second month in a row.
Action-packed midfielder Pierre-Emile Hojbjerg has been very impressive with his performances and has been deservedly nominated for the Premier League Player of the month shortlist.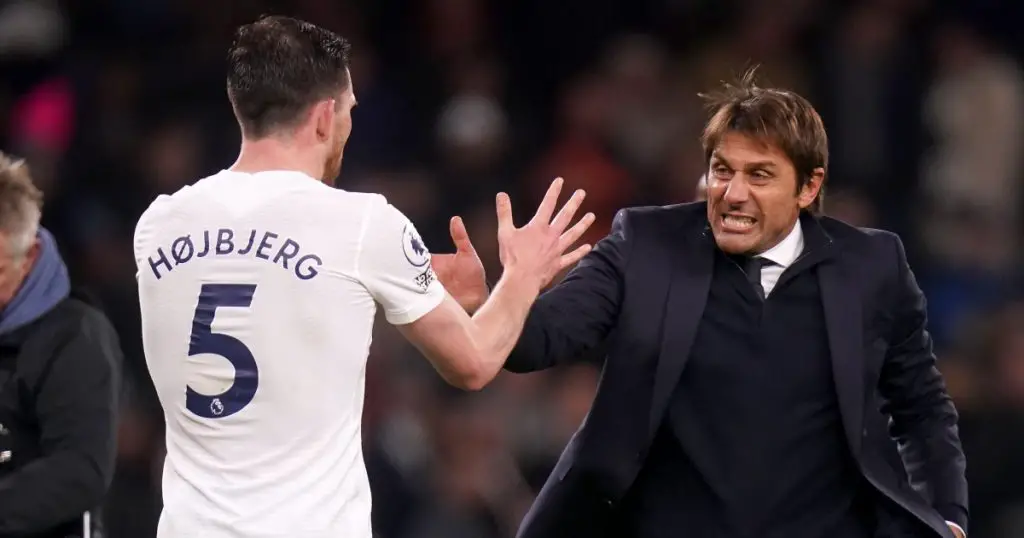 Conte has a serial winner's mentality which is seen to be infectious on the entire squad with each player on a level up as compared to previous seasons. This could prove to be a special season for us indeed.
There is a sense of optimism amongst the Spurs faithful that this might be the year when we finally get our hands on a trophy with one of the strongest sides since Mauricio Pochettino's reign and a top manager in Antonio Conte.
Alongside Player of the month and Manager of the month nominations, there are two more nominations for the club.
Heung-min Son has been nominated for Budweiser Goal of the Month with not one but two goals scored by him against Leicester City. Both goals were pelters and it would be hard to decide the better one of the two.
More Tottenham News:
Lastly, Hugo Lloris has been nominated for the second month in a row for Castrol's Save of the month for his supreme effort to deny Fulham's Aleksandar Mitrovic's efforts in the dying minutes of the game.
Voting will close on 26th September at 12 noon with the results being declared soon after. Hopefully, the results will align with the performances shown by the players and manager and they get the due credit for it.