"Longest six minutes"- Spurs star Son Heung-min opens up on the wait to find out South Korea's World Cup fate
Son Heung-Min opens up on the delay before South Korea's qualification was confirmed
Speaking in an interview as quoted by the Mirror, Tottenham Hotspur superstar Son Heung-Min has opened up on the wait to know whether his nation had qualified for the next round or not.
South Korea came up with a sensational performance against Portugal, winning 2-1 at the death to secure qualification to the next round of the World Cup. However, it was not as simple as it sounds.
Once the Asian nation secured the win against Portugal, they had to wait for another six minutes for the game between Uruguay and Ghana to end before knowing whether they qualified or not.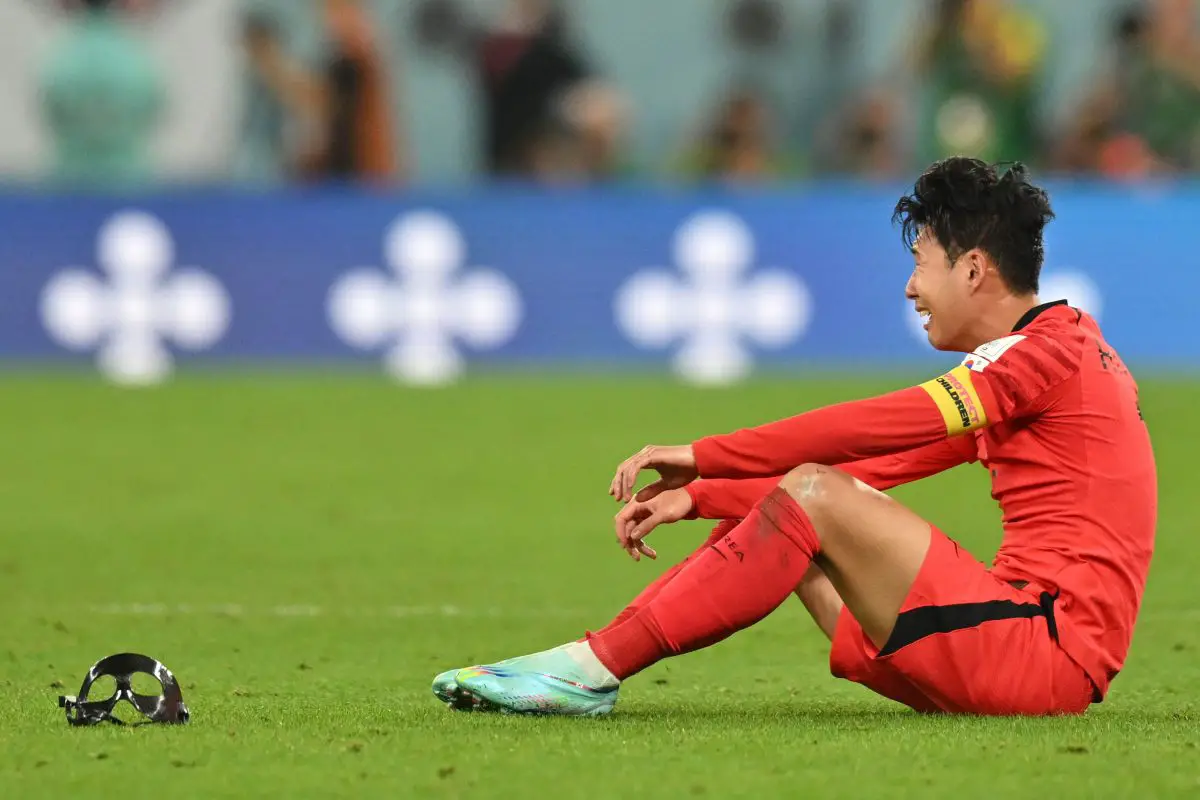 Another goal for Uruguay in those six minutes would have seen Son and South Korea bow out of the tournament and the South Americans did come close to one but ultimately, the Asian side prevailed.
The Tottenham star has now admitted that it was the 'longest six minutes' of his life. It would have been an agonising wait for the South Korean players and fans alike but ultimately, they got what they wanted.
Here is what the Spurs superstar told his relatively inexperienced teammates as they waited for the final whistle in the Uruguay – Ghana game
"Then I said 'look, whatever happens, even if Uruguay score one more goal, I'm f***ing proud of this team and very happy we gave everything and we'll see what's going to happen'. Everyone was just waiting but those minutes were long minutes."
Being one of the senior heads and the captain of the South Korean national team, the onus was on the Spurs superstar to calm his teammates down as difficult as it would have been and also console them in the eventuality of a heartbreak.
However, luckily for Son, his teammates could celebrate qualification and there is no doubt that they would have been ecstatic. The Spurs winger will however know that sterner tests lie ahead of them.
More Tottenham Hotspur News:
Son's South Korea take on Brazil in the Round of 16 clash and it will not be easy against the South Americans. However, if they could do it against Portugal, they could do it against anyone and let's see how Son and his team fare against the five-time World Cup winners.