[Photo]: Kylian Mbappe reacts to Tottenham star Hugo Lloris retiring from France NT
PSG superstar Kylian Mbappe reacts to Hugo Lloris retiring from France national team
Paris Saint-Germain (PSG) superstar Kylian Mbappe posted an Instagram story with a message to Hugo Lloris after the Tottenham Hotspur veteran's decision to retire from the France national team.
Lloris' journey with Les Bleus' senior side began on 19 November 2008 when he started and kept a clean sheet in France's 0-0 international draw against Uruguay. He went on to play 144 more times for them.
Lloris captained France to two FIFA World Cup finals – one of which he won back in 2018. Given his status as the national team's captain, it was obvious that his teammates were going to react to the news of him hanging up his boots at the international level.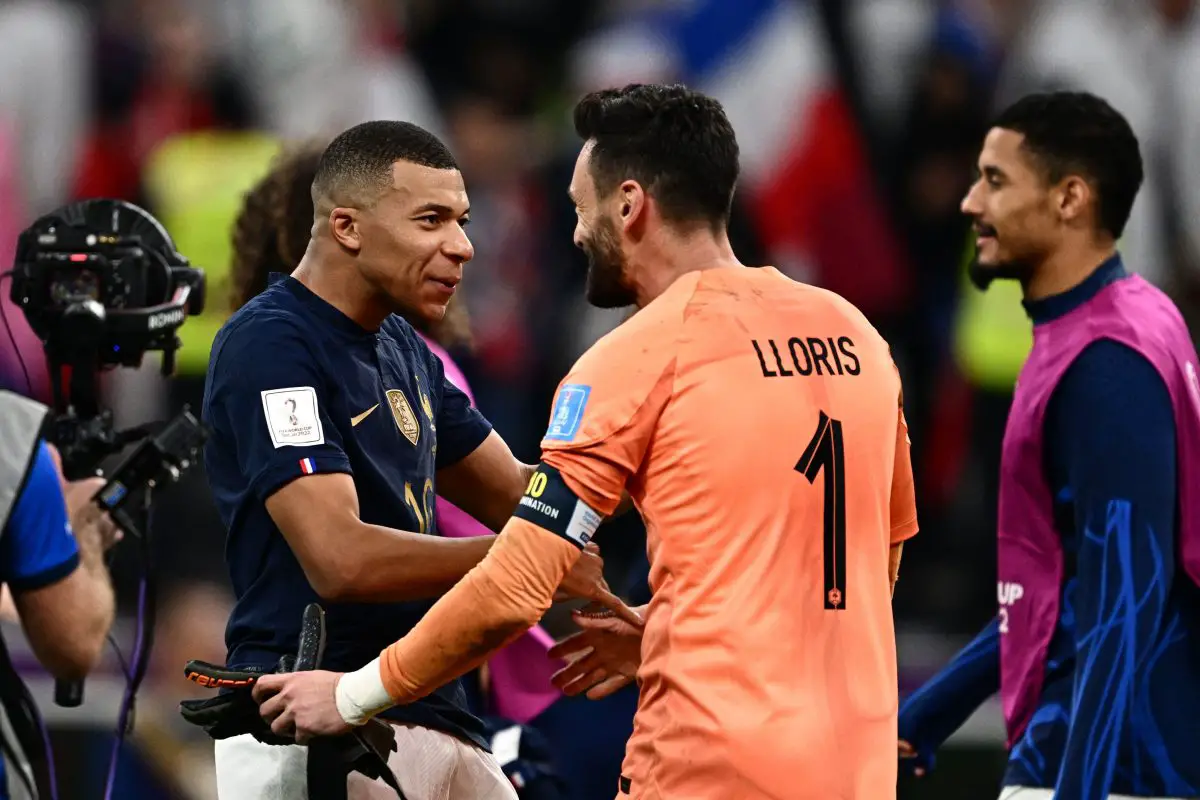 And so did Mbappe – arguably France's most famous and valued player since Zinedine Zidane. He was a key element in both of his team's runs to the World Cup final, where Lloris was his captain.
The PSG centre-forward took to Instagram and posted a story which had two photos of him with the former Olympique Lyonnais goalkeeper. The caption read "Merci pour tous Capi [France flag emoji]".
In English, the caption translates roughly to:
"Thank you for all [everything], captain."
Lloris went out having named a replacement for him (h/t Football.London) in Mike Maignan. An excerpt from his emotional retirement message read: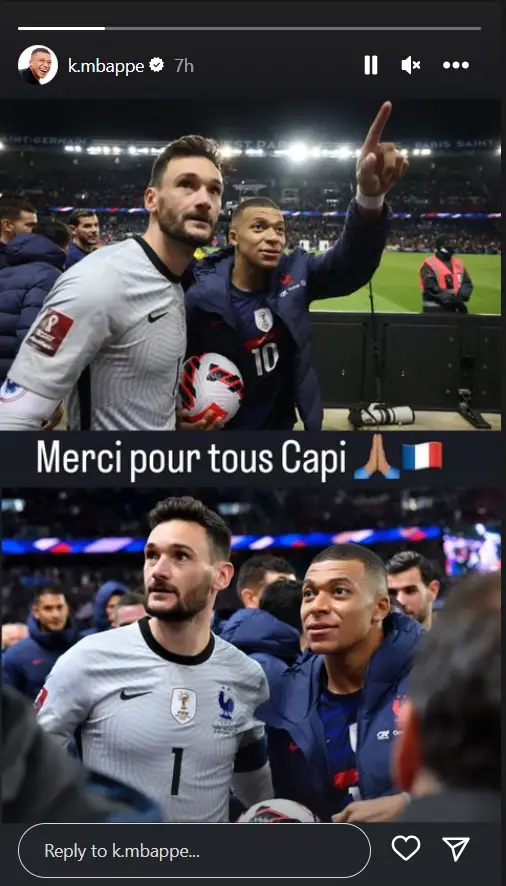 "There is a goalkeeper who is ready [Mike Maignan], and I need a bit more time for me, for my family and for my children."

"To have been the France goalkeeper for 14 and a half seasons is a big deal, but it is also mentally exhausting and I hope clearing some time for myself will allow me to keep playing at the highest level for a few more years. I prefer to go out at the top, having helped France get to a World Cup final."
He isn't immortal at club level as well. Having been our No. 1 goalkeeper since his move to Lyon long back, he has become synonymous with the Tottenham Hotspur badge in the same way as Harry Kane has.
More Tottenham Hotspur News:
But he is in the final 18 months of his contract and is not getting any younger. There will come a time when Lloris has to be replaced at N17 as well – let's hope he retires from the club with silverware to his name. With all that he has done for us, it's the least he deserves.