Tottenham vs Aston Villa match: Odds and Predictions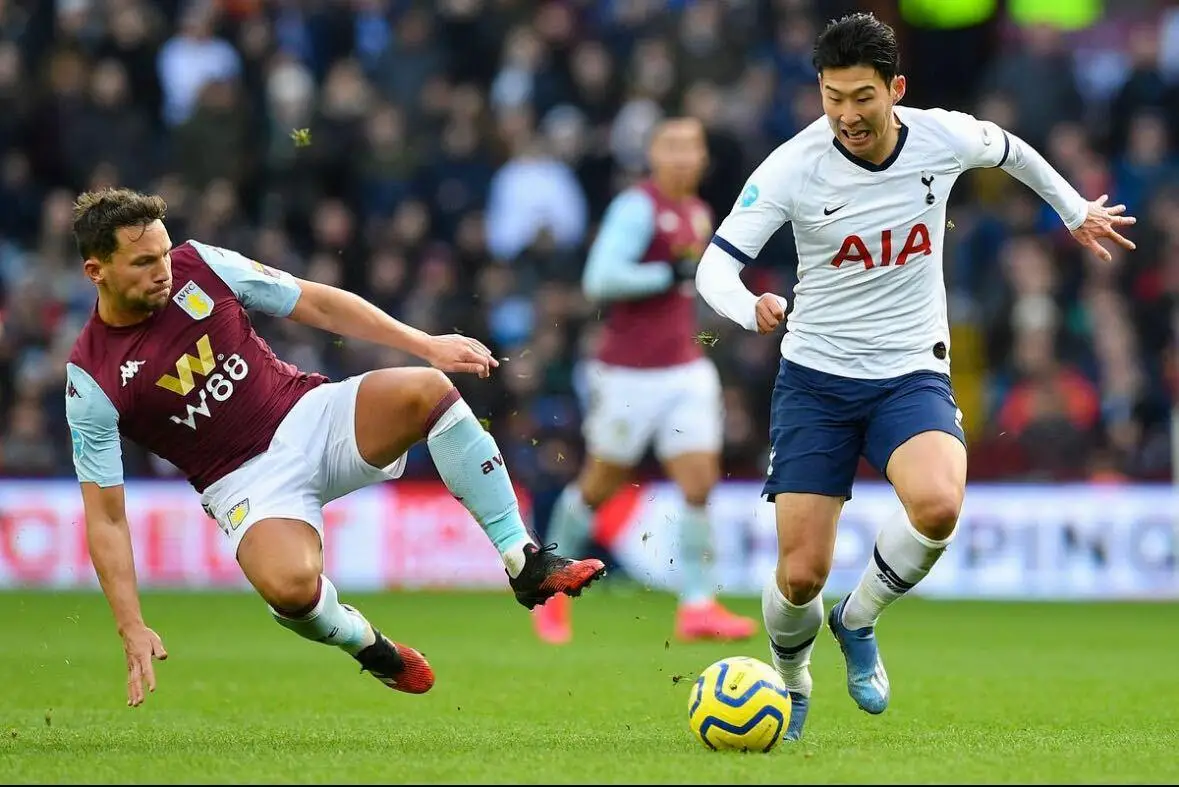 The Premier League schedule is winding to a close as the last month of action of the 2022-23 season begins. With just three matches left in the season, the standings are all but decided, with only Manchester City (82 points) and Arsenal (81 points) holding out hope of bringing home the trophy. Leicester City and Leeds United (30 points each) both have a chance at avoiding relegation, as they're breathing down the necks of Everton (32 points) and Nottingham Forest (33 points). It'll take a herculean effort for Southampton (24 points) to remain in the top level of competition, as they'd need to run the table while having a number of teams ahead of them essentially lose out. You've heard about the top and bottom of the standings, but that leaves a whole host of teams with little more to play for than pride and three more weeks of football to play. 
Your Tottenham Hotspur is one such team, sitting firmly in sixth place with 57 points. This week they'll host Aston Villa at home. Birmingham's own are in a similar situation, slotting in two places behind the Spurs with 54 points. 
As of right now, most UK betting sites don't have a majority favorite for the match. Aston Villa is the favorite, listed around +120, which means the books still aren't sold on their ability to win: just that it's more likely than the Spurs (+210) pulling it off or a draw happening (+250). It's impossible to blame the books for not taking a hard stance on this match, as both teams are firmly in the middle of the pack (and going nowhere fast with their current level of play). Odds can vary quite a bit from sportsbook to sportsbook, as can the promotional bonuses offered: if you think you know what's going to happen in an upcoming game, make sure to shop around first so you're making the most of your money and find the best possible odds. 
Here's a look at how the two clubs are trending, and recent news surrounding them to give you an idea of what could go down in Saturday's match. The Spurs are 17-12-6 on the season and they've torpedoed down the stretch, winning just one game of their last five. It's not like there's been one specific issue. They've just by and large been allergic to winning, lacking the killer instinct to make the key save or net the decisive goal. When they score in bunches, as they did in their April 30 match with Liverpool, the other team scores more and they end up losing 4-3. They've played three times since March 18, even with a two-week break from Premier League play at the end of March, failing to dig deep and make a game-changing play. 
Part of the malaise stems from the departure of manager Antonio Conte, who left the team via a mutual decision at the end of March. Tottenham sat in fourth place at the time and could've made a play at a championship run (that's about the time that Man City began their surge past Arsenal to the top of the standings) were it not for self-inflicted errors, like a 3-1 blown lead against pitiful Southampton. 
It's difficult to manage any kind of success without adequate leadership, and as of now the Spurs have hardly any of it as the carousel begins in the search for their next head man. It's no surprise, then, that they've struggled mightily down the stretch.
Aston Villa, on the other hand, hasn't managed to score at all for much of the past month. They have just two goals in their past four games, losing a pair of 1-0 shutouts, winning a 1-0 shutout of their own, and playing to a 1-1 draw. Similar to the Spurs, they just haven't been able to get anything going, though their defensive effort and goaltending down the stretch earns a Lion's share of credit for keeping them in games. 
It's risky, but given the teams' level of play over the past few months, a tie could be in order. The Spurs' offensive talent surpasses that of the Lions, but they haven't shown an ability to put it all together and get out of their own way. As Tottenham's managerial search picks up steam, one could imagine that the current flight of players can't wait for the season to end. It'll be a critical stretch for the club moving forward, with superstar striker Harry Kane's contract up at the end of next season. They'll need to put on a show to convince him to stay in town.