Tottenham learn asking price for 22-year-old Argentine striker
Tottenham need to pay €40-50 million for Feyenoord striker Santiago Gimenez
According to Dutch outlet Voetbal4u, Tottenham Hotspur need to pay €40-50 million to secure the services of talented striker Santiago Gimenez who plays his football for Dutch side Feyenoord.
With Arsenal and Chelsea also vying for his signature, Tottenham Hotspur faces a daunting challenge to secure the services of this young and promising Feyenoord striker. The price tag is very high.
Gimenez, a rising star in Dutch football, has emerged as a vital cog in Feyenoord's success story. Last season, his prowess played a pivotal role in helping Feyenoord clinch the coveted Eredivisie title, a remarkable achievement for the Rotterdam-based club.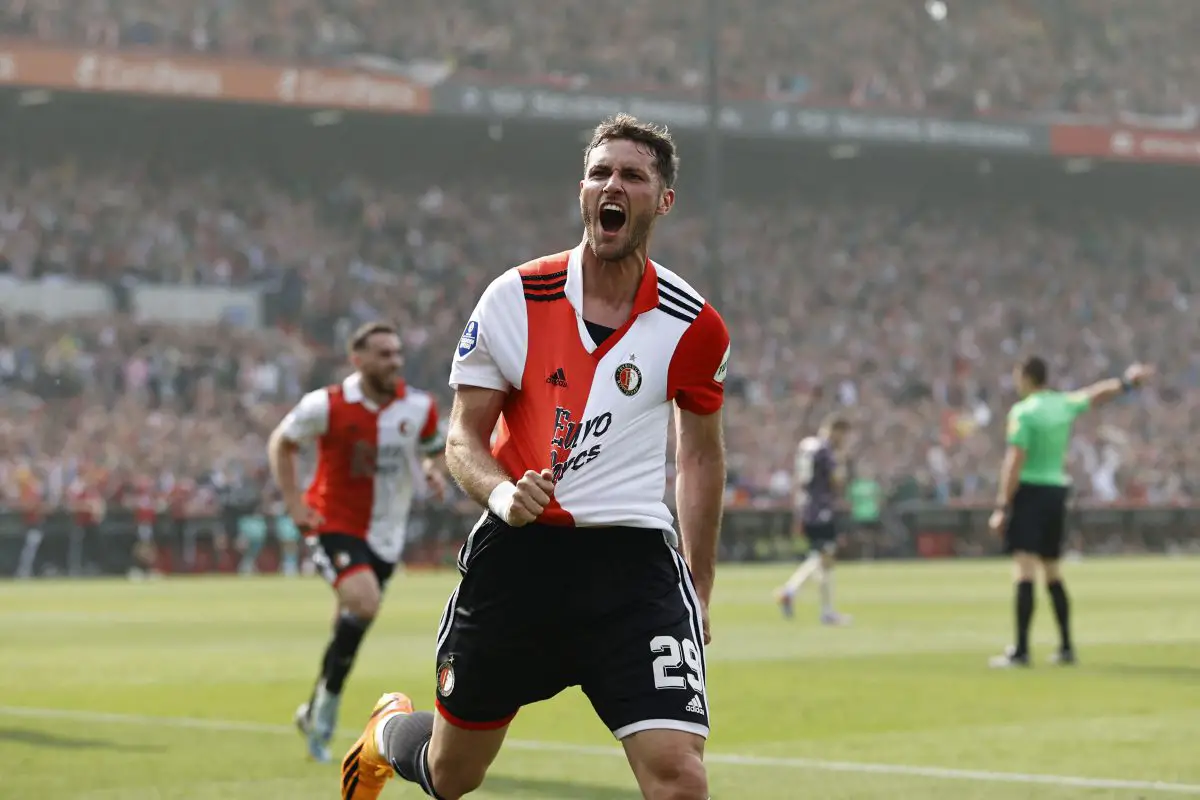 At just 22 years old, Gimenez possesses a potent blend of youth and potential, and it's this combination that has drawn the attention of Arsenal, Chelsea, and Tottenham. The race for his signature is a testament to his undeniable quality.
For Arsenal, who are continually on the hunt for attacking reinforcements, Gimenez presents a tantalizing prospect. The Gunners have long been searching for a striker who can share the goal-scoring burden with Gabriel Jesus.
However, it is at Tottenham where Gimenez's arrival could make the most significant impact. The departure of Harry Kane to Bayern Munich at the start of the season left a gaping hole in Tottenham's attack.
Santiago Giménez continues his incredible form in the Eredivisie!

vs Sparta ⚽️
vs Almere City ⚽️⚽️🥅
vs Utrecht ⚽️⚽️
vs Heerenveen ⚽️🅰️
vs Ajax ⚽️⚽️⚽️🅰️
vs Go Ahead Eagles ⚽️

6 games, 10 goals, 2 assists & 1 penalty won. Santigol. 🇲🇽🔥 pic.twitter.com/aicb5XHk2F

— Football Talent Scout – Jacek Kulig (@FTalentScout) September 30, 2023
Santiago Gimenez could be the long-term solution to fill that void. The prospect of leading the line for a club steeped in history like Tottenham will undoubtedly be an appealing proposition for the young Argentine.
While the €40-50 million asking price may appear steep at first glance, Gimenez's potential to justify the investment in the long run cannot be overlooked. His incredible work rate, natural ability to find space in the box, and his tendency to score crucial goals could elevate him to a key player for whichever club secures his signature.
More Tottenham Hotspur
Gimenez to Tottenham would be a great addition. Let's see how the North London club go about pursuing this transfer if they have any interest.