"It's hard for me" – Ange Postecoglou not very keen on discussing opposition refereeing decisions
Tottenham manager Ange Postecoglou talks about Curtis Jones' red card
Tottenham manager, Ange Postecoglou, maintained a composed demeanour when addressing questions about the officiating in their recent victory against Liverpool. While Jurgen Klopp's response to the refereeing decisions was relatively restrained, Postecoglou had more freedom to discuss the game's pivotal moments.
When asked about Curtis Jones' red card, Postecoglou refrained from passing judgment on decisions related to the opposing team. He did acknowledge that Yves Bissouma appeared to receive a significant blow to his ankle during the incident but refrained from making definitive comments. Here is what he said in his post-game conference via This is Anfield's YouTube channel:
"It's hard for me to comment on decisions on opposition teams, I think the first one, Bissa (Yves Bissouma) has got a decent whack on his ankle and it didn't look great."
Postecoglou chose not to delve into the specifics of the controversial decisions, opting to leave it to others to analyze whether they were right or wrong. This measured approach allowed him to maintain a level-headed perspective on the match.
As the coach of the winning side, he chose to focus on the broader aspects of the match and left the debate over refereeing decisions to others.
The match between Tottenham and Liverpool was filled with contentious moments, including red cards and VAR interventions. While the officiating certainly drew considerable attention, Postecoglou's approach to the situation demonstrated his professionalism and ability to keep his team focused on the game's overall outcome.
In the aftermath of the game, discussions surrounding the refereeing decisions continued to dominate the headlines. Both managers, Klopp and Postecoglou, faced questions about the contentious incidents, but their responses differed in tone and approach. And understandably, given Klopp's side went on to lose points.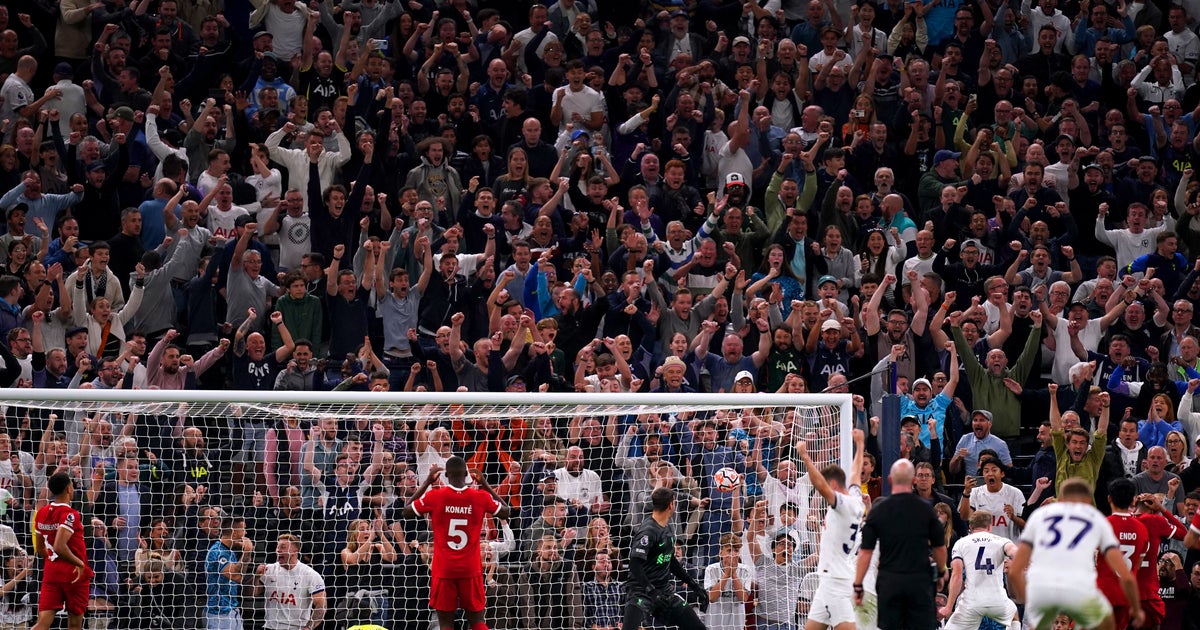 Postecoglou's measured response serves as a reminder of the importance of maintaining a level-headed approach in the face of adversity and contentious officiating.
More Tottenham Hotspur
Ultimately, Tottenham secured a crucial victory over Liverpool, further solidifying their position in the league. While the match may be remembered for its controversial moments, Postecoglou's approach ensures that his team remains focused on their overall objectives as the season unfolds.